Westwinds 4817 (S) - flr14 - 3BR 3BA - (8)
Sandestin / Miramar Beach Vacation Rental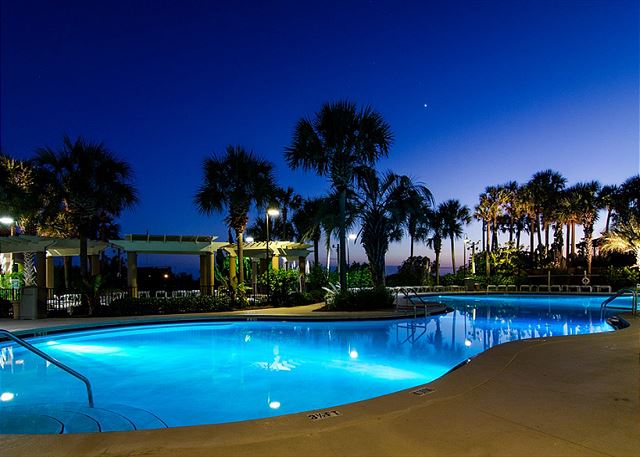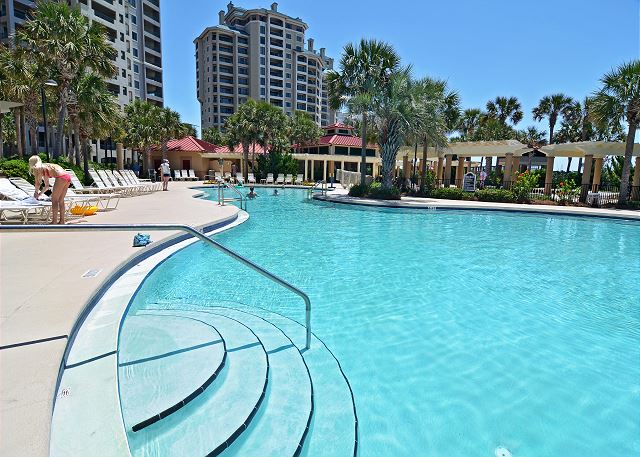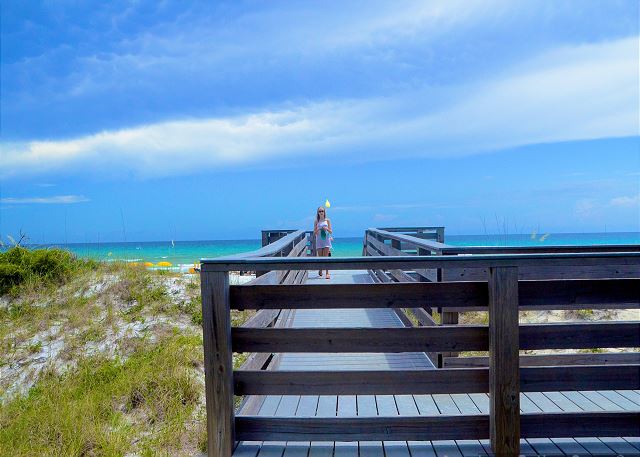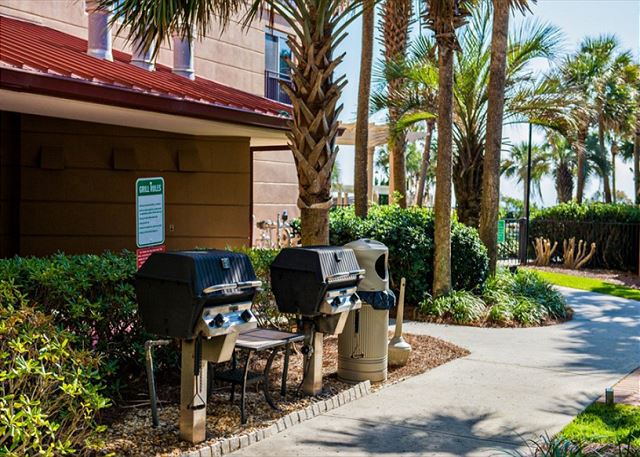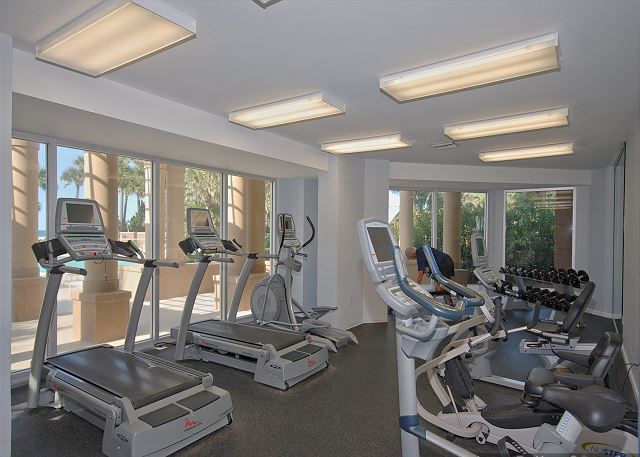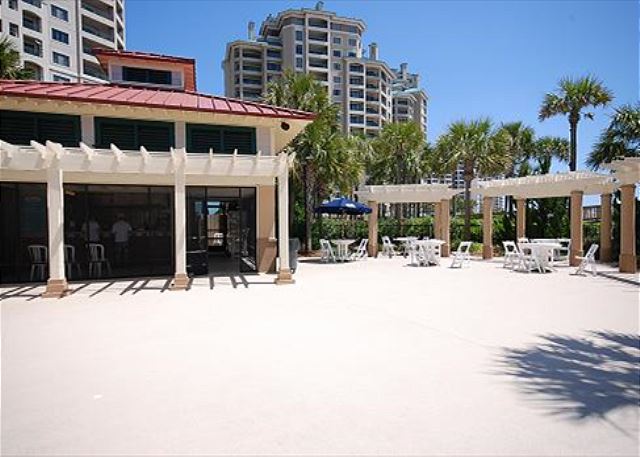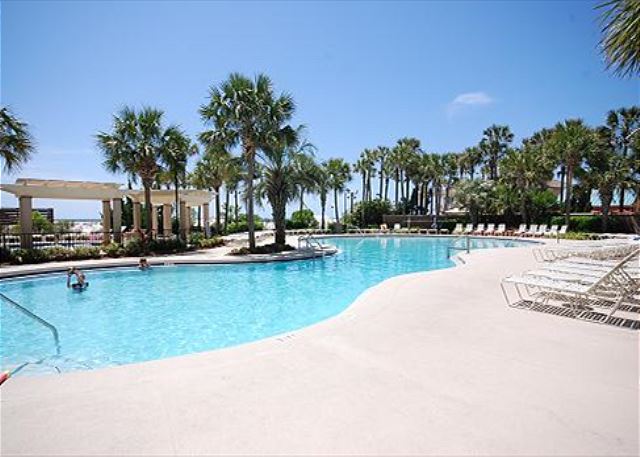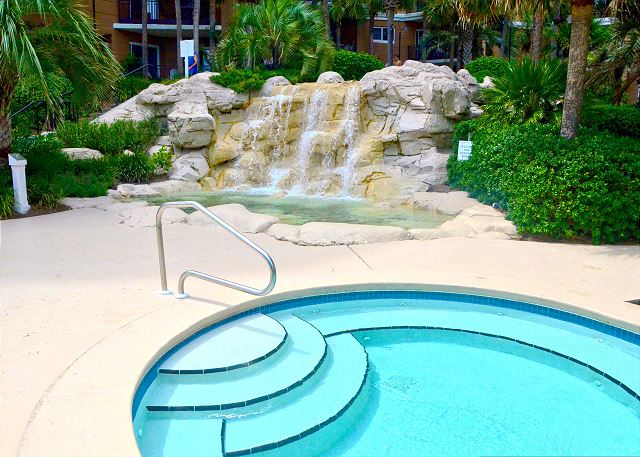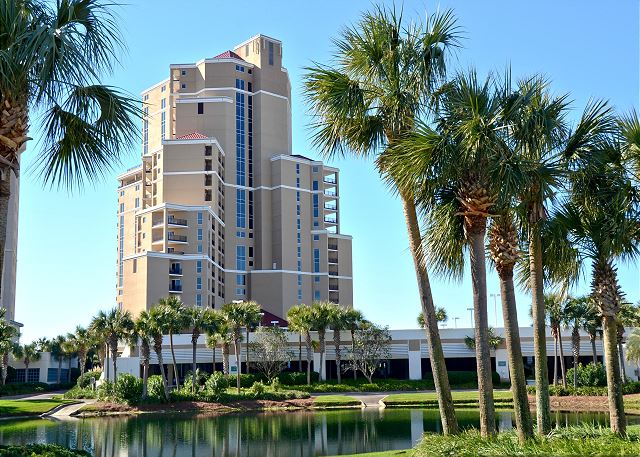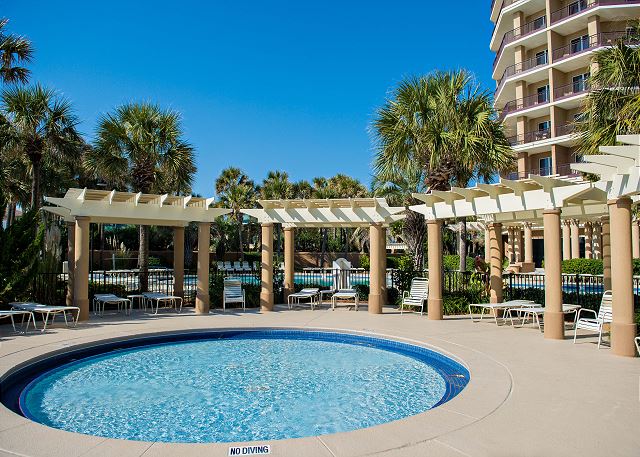 Forty percent of Walton County is pristine preserved green space. One step into this stunning sanctuary and you see how effectively this Westwinds condo "brings nature in."

The beautiful kitchen has granite countertops and a breakfast bar opening to the dining area where you can gathering everyone around a the wonderfully large table for fun games and leisurely family dinners. The open living area is terrific to take in your favorite film on the flat panel TV. With two, yes two master bedroom suites, you can easily travel with friends and family in comfort with space to spare!

Perched on the 14th floor, the private balcony allows you drink in what you came here for — an amazing vista of the area's famous Emerald green Gulf waters and sugar-white sand beaches.

Westwinds is known as the "Jewel" of the Emerald Coast! This spectacular building is BEACH FRONT and boasts of many amenities for you and your family that once you vacation here you will be back year after year. Make this your family vacation destination and have memories that will be mentioned in all your family gatherings. From the moment you enter the building on either the upper deck or the lower parking garage you will feel the vast southern beach charm that embraces you for your entire vacation. The building was designed for the ease of the vacationer. As you explore you will find a waterfalls on your way to the pool, beach and fitness area. Relax at the pool and enjoy the tropical setting or enjoy a soak in the hot tub after a day at the beach or golf. The fitness area overlooks the pool and beach area so it is not too hard to talk yourself into keeping up the workout while on vacation.



Westwinds is the premier beachfront condominium at Sandestin® Golf and Beach Resort. Featuring luxurious amenities from a lagoon-inspired pool to stunning Gulf views, this 21-story high rise is truly the best of the beach.

Westwinds community features gated upper deck and covered parking, secured access to building and beach, large heated lagoon-shaped pool area with lush landscaping and waterfall, poolside tiki hut (seasonal), hot tub, children's pool, grills pool side, fitness room overlooking the beach and pool, complimentary wi-fi, four elevators, large upper and lower lobby area and luggage carts.



My Vacation Haven Added Fun

As a My Vacation Haven guest you will have access to Complimentary Beach Chairs, Umbrella, Boogie Board & Sand Toys (stored in the vacation rental for your use).



My Vacation Haven has partnered with several local restaurants and merchants to offer you discounts on activities, dining and more during your stay. When you book with My Vacation Haven, you'll receive a host of free coupons for discounts on everything from bike rentals to beach portraits. So, book now and enjoy more!



An Incredible Beach Vacation is Awaiting Your Arrival.

Book online now or call!

My Vacation Haven. YOUR Vacation Spot!

Additional Rental Requirements

Must be 25 years of age or older (renter and guests) unless accompanied by guardian.

No Smoking. Violators will be fined $750.00.

No Pets. Violators will be charged a fine of $750.

All information provided is deemed to be correct but is subject to change.
| Begin Date | End Date | Minimum Nights |
| --- | --- | --- |
| 2017-11-26 | 2017-12-28 | 3 |
| 2017-12-29 | 2018-01-01 | 3 |
| 2018-01-02 | 2018-03-09 | 3 |
| 2018-03-10 | 2018-03-23 | 7 |
| 2018-03-24 | 2018-04-06 | 7 |
| 2018-04-07 | 2018-05-18 | 3 |
| 2018-05-19 | 2018-06-01 | 3 |
| 2018-06-02 | 2018-06-22 | 7 |
| 2018-06-23 | 2018-06-29 | 7 |
| 2018-06-30 | 2018-07-06 | 7 |
| 2018-07-07 | 2018-07-27 | 7 |
| 2018-07-28 | 2018-08-03 | 7 |
| 2018-08-04 | 2018-08-17 | 3 |
| 2018-08-18 | 2018-09-03 | 3 |
| 2018-09-04 | 2018-09-28 | 3 |
| 2018-09-29 | 2018-10-19 | 3 |
| 2018-10-20 | 2018-11-02 | 3 |
| 2018-11-03 | 2018-11-16 | 3 |
| 2018-11-17 | 2018-11-24 | 3 |
| 2018-11-25 | 2018-12-26 | 3 |
Minimum Age Limit for Renters

Sandestin / Miramar Beach
Thank you for entering your review. The review will become available to the system shortly.
Heaven by the sea
Rating:
Review Date: 11/14/2017
We had a wonderful 9 days by the sea! October is a perfect month to vacation! Beautiful view & fabulous home by the sea! We hope to return next year!
Manager Response: 11/22/2017
Response from My Vacation Haven
Thank you for staying with us, Genee! It is our pleasure to play a part in your family vacation and we would be honored to host your future trips to the area!
Sandestin 2017
Rating:
Review Date: 08/07/2017
Great condo! Beautiful view! Only real problem was that the refrigerator was broken, when we put our stuff in, it never got got cold.
Manager Response: 08/08/2017
Response from My Vacation Haven
Thanks for staying with us, Thomas! We will send a maintenance tech to check out the refrigerator and we would be honored to prove to you that a situation like this is not the norm with our 24/7 maintenance support team! Please come visit us should you decide to visit the area again in the future!
Sandestin
Rating:
Review Date: 07/17/2017
This is our third year to stay in this particular unit, but 9th year to stay at Westwinds. I love this unit. Very comfortable and great view.
Manager Response: 07/18/2017
Response from My Vacation Haven
Thanks, Cindee! We are so glad you enjoyed your stay and would be honored to host your future visits to the area!
Service trumps all.
Rating:
Review Date: 07/10/2017
I've rented from My Vacation Haven for 10 years.
The service is consistently excellent.
Manager Response: 07/18/2017
Response from My Vacation Haven
Thank you, Rick! We truly appreciate your business year after year and are honored that you continue to choose us. See you next year!
Gorgeous Grounds and Amazing Location
Rating:
Review Date: 04/10/2017
We had a wonderful family vacation and the location was amazing. The unit was clean and the view gorgeous. Our only issue was the fridge wouldn't stay cold and the food spoiled. We had maintenance in a few times and they were very helpful where they could be. All in all, a great time.
Manager Response: 04/14/2017
Response from My Vacation Haven
Thanks, Jean! We are so glad you enjoyed your stay and that our staff was able to help with your maintenance problems. We would love to host you again in the future!
Second Year - Another Great Stay
Rating:
Review Date: 03/06/2017
We love the Westwinds and this unit has so much going for it. It has a great view and is decorated nicely. The bathrooms have been remodeled and so has the kitchen. Vacation Haven has always been great to work with. Our only complaint would be the mattress in the master bedroom is very soft and sunk in the middle. I think maybe the mattresses need to be re-evaluated. This unit has been extremely clean both times we have stayed here. The resort is amazing. We walked the paths and rode bikes most days we were there.
Manager Response: 03/07/2017
Response from My Vacation Haven
Thank you! We are so glad to hear that you enjoyed your stay with us again! We will take your suggestions no the mattress into consideration, and hope to see you again soon!
Girls Trip 2016
Rating:
Review Date: 09/29/2016
My girlfriends and I had a great time this year! We love this complex and we loved this unit!! We will definitely be back next year!!
Another wonderful stay in Destin
Rating:
Review Date: 08/28/2016
We have rented units in Westwinds for about 15 years and have seen a variety of units. We usually rent 2 bedroom units but our kids took friends along so we rented a 3 bedroom unit. We enjoyed the extra space and the view from Unit 4817 is fantastic. The unit is nicely renovated with updated kitchen appliances and bathrooms, as well as a large flat panel TV in the living room. It is one of the nicest units I've seen and would rent the unit again. I do have some suggestions:- would be helpful to include more than one pod of laundry detergent and two pods of dishwashing detergent. The roll of paper towels provided was of low quality. Other Westwinds units provide better amenities like this. With the cleaning and administrative fees that My Vacation Haven charges, this seems to a reasonable request.- would be great if a few bikes were included as other rental do. Or at least have the option to rent bikes stored in the Westwinds bike rack at a reasonable cost.- consider adding a Keurig in addition to the coffee pot. This is becoming mainstream, even in hotel rooms.
Beautiful beachfront property!
Rating:
Review Date: 06/29/2016
This is our 2nd year staying in this Westwinds unit at Sandestion. We love it! The large balcony easily accommodates our crowd of 6 for morning coffee and breakfast or evening dinner. This unit is beautifully furnished and well equipped. It was an added bonus to not have to bring our own beach chairs, umbrellas, boogie boards, and sand toys.
great condo great unit
Rating:
Review Date: 09/20/2015
My brother stayed in this unit over 10 years ago; and it still looks great! It has a killer view, and worked well for 3 couples. Don't hesitate to rent!
Awesome!
Rating:
Review Date: 09/12/2015
We LOVED our stay here. Very comfortable & clean. Beautiful view! We will definitely be back!
Beautiful condo
Rating:
Review Date: 06/30/2015
We just got back from a week long stay and the condo is beautiful. The pictures represent it well. I will say that the tiles/grout in the showers could use a good cleaning and the toilet paper holder in one of the masters was a bit loose but otherwise we had no issues. The condo is well stocked in terms of kitchen supplies. The installment of paper towels, dish washing detergent, toilet paper, etc is not enough for one week so you'll need to bring your own or be prepared to buy some. All in all - great condo, great location, no issues with my vacation haven - would go through them again.
Wonderful Vacation Rental
Rating:
Review Date: 06/25/2015
We recently stayed in one of your vacation properties at Westwinds in Sandestin for the first time. We have been staying in this complex since it was built but always reserved our room through the conference we were attending. This year there was no 3 bedroom unit available so we decided to try getting one outside of the conference registration. Were we surprised!! We paid considerably less for our rental and it was the most beautifully decorated unit we have ever stayed in. We had no problems from start to finish - making reservations, arrival, checkout, etc. Everything was perfect. Our room was very clean and all staff we encountered was very helpful. Thanks My Vacation Haven for making our stay GREAT! We will be back next year!
Your request has been sent. We look forward to meeting all your vacation needs!