Westwinds 4837(G) - flr18 - 2BR 2.5 BA (6)
Sandestin / Miramar Beach Vacation Rental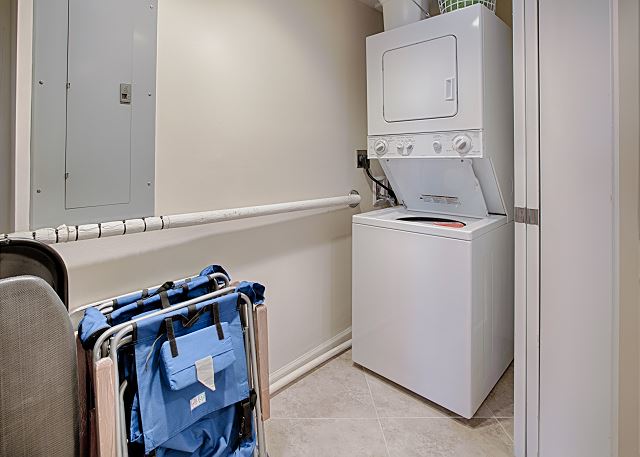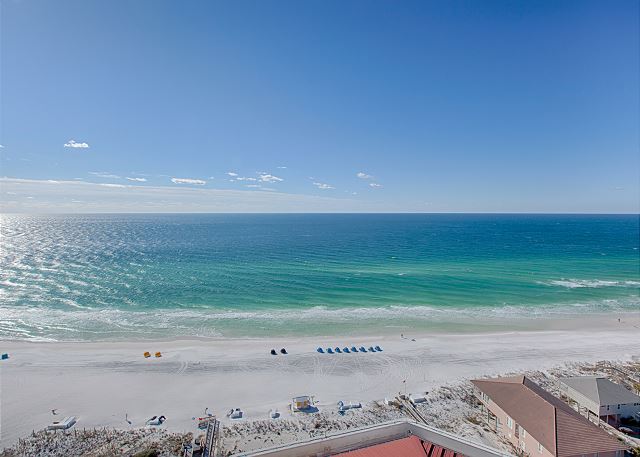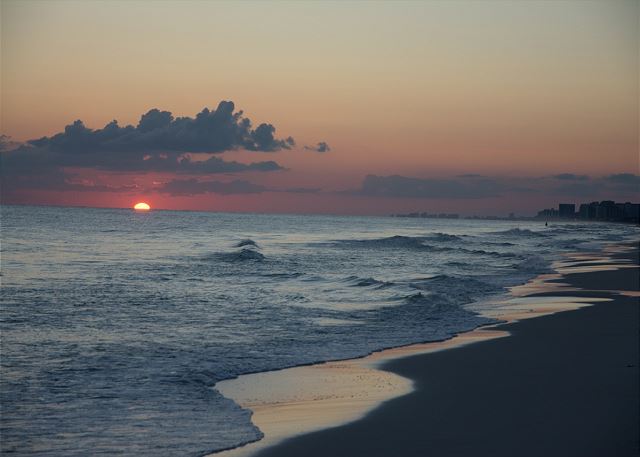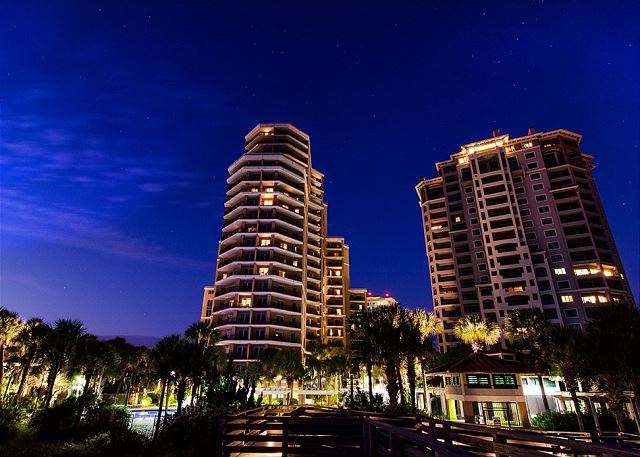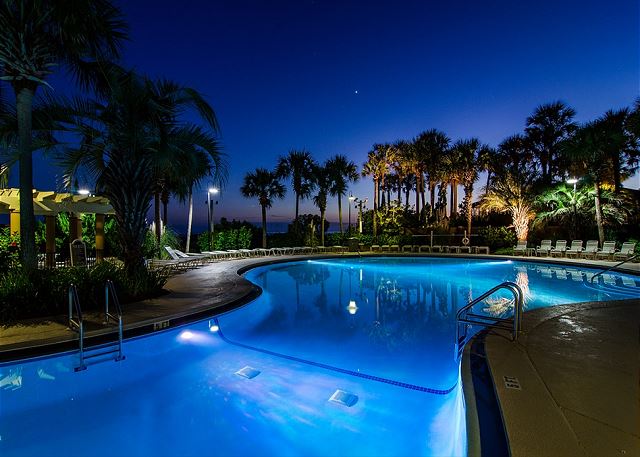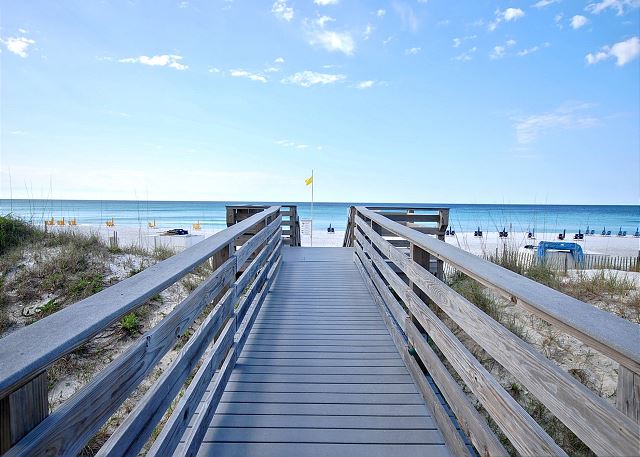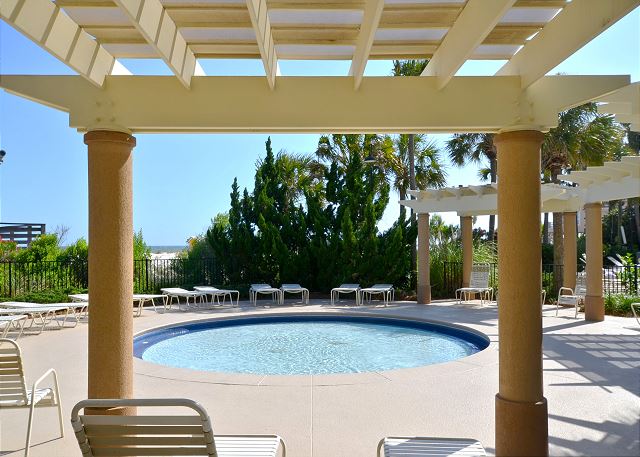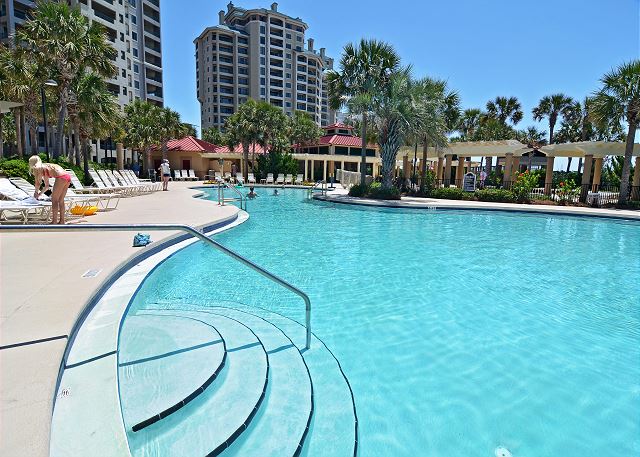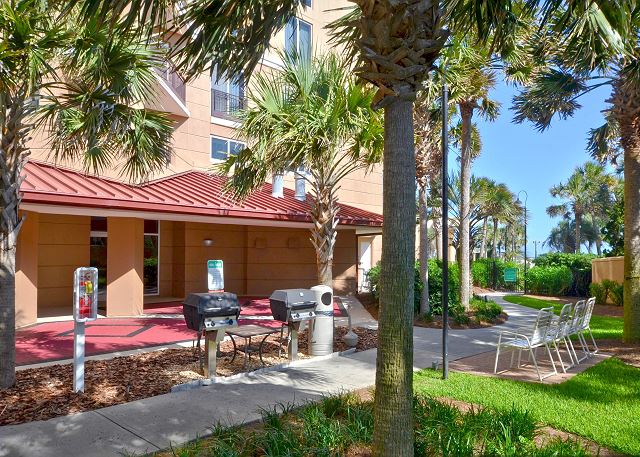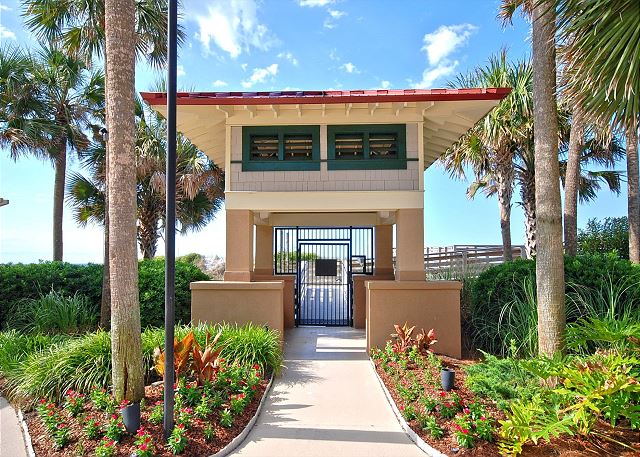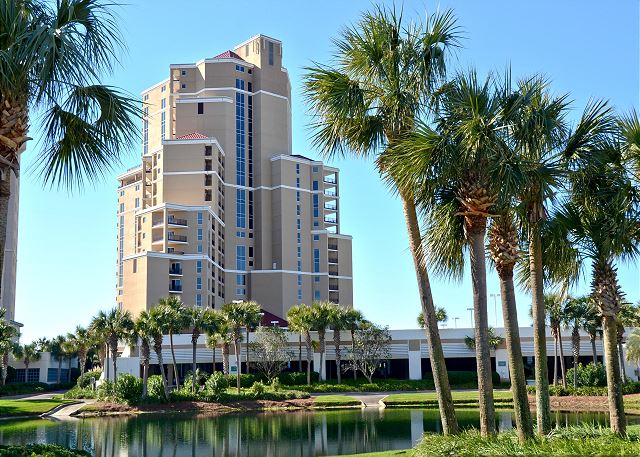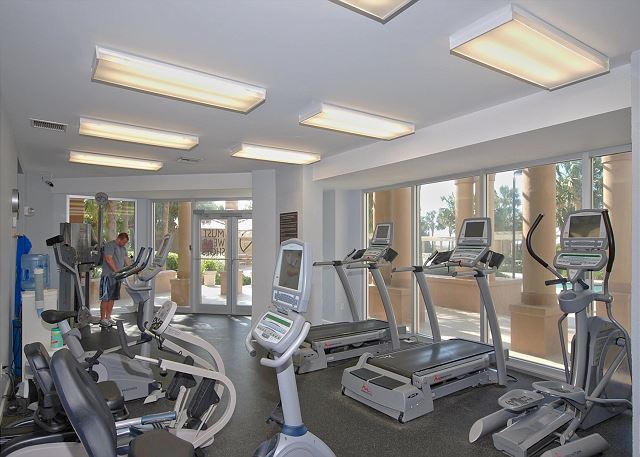 Southern Exposure is a charming beachfront condo perched on the 18th floor of well known Westwinds Tower. Enjoy the beachfront lifestyle sitting on the balcony overlooking the beautiful emerald waters and sugar white sand or cruise the resort in the INCLUDED GOLF CART. One of very few Westwinds condos with a golf cart for guest use. (Golf carts cannot be rented or brought in from outside.)

This condo offers a stunning west facing view of the most beautiful sunsets you have ever seen. With 2BR/2.5BA, the condo is perfect for couples or small families. This condominium is recently renovated with a fully updated kitchen and upgrades all throughout!! The master bedroom offers a King bed, private bath with walk in shower and double vanity, and balcony access. The 2nd bedroom also has a King bed and its own private bath.

Enjoy dining at some of the many area restaurants or stay in and prepare a home cooked meal in this fully equipped kitchen. Discover the ultimate beach getaway in the coastal resort condo.

Westwinds is known as the "Jewel" of the Emerald Coast! This spectacular building is BEACH FRONT and boasts of many amenities for you and your family that once you vacation here you will be back year after year. Make this your family vacation destination and have memories that will be mentioned in all your family gatherings. From the moment you enter the building on either the upper deck or the lower parking garage you will feel the vast southern beach charm that embraces you for your entire vacation. The building was designed for the ease of the vacationer. As you explore you will find a waterfalls on your way to the pool, beach and fitness area. Relax at the pool and enjoy the tropical setting or enjoy a soak in the hot tub after a day at the beach or golf. The fitness area overlooks the pool and beach area so it is not too hard to talk yourself into keeping up the workout while on vacation.

Westwinds is the premier beachfront condominium at Sandestin® Golf and Beach Resort. Featuring luxurious amenities from a lagoon-inspired pool to stunning Gulf views, this 21-story high rise is truly the best of the beach.

Westwinds community features gated upper deck and covered parking, secured access to building and beach, large heated lagoon-shaped pool area with lush landscaping and waterfall, poolside tiki hut (seasonal), hot tub, children's pool, grills pool side, fitness room overlooking the beach and pool, complimentary wi-fi, four elevators, large upper and lower lobby area and luggage carts.

If you are looking for a perfect location for a corporate event, a Gulf Coast wedding, or reception venue, Westwinds Conference Center is the perfect place to mix business with pleasure.



My Vacation Haven Added Fun

As a My Vacation Haven guest you will have access to Complimentary Beach Chairs, Umbrella, Boogie Board & Sand Toys (stored in the vacation rental for your use).



My Vacation Haven has partnered with several local restaurants and merchants to offer you discounts on activities, dining and more during your stay. When you book with My Vacation Haven, you'll receive a host of free coupons for discounts on everything from bike rentals to beach portraits. So, book now and enjoy more!



An Incredible Beach Vacation is Awaiting Your Arrival.

Book online now or call!

My Vacation Haven. YOUR Vacation Spot!

Additional Rental Requirements

Must be 25 years of age or older (renter and guests) unless accompanied by guardian.

No Smoking. Violators will be fined $750.00.

No Pets. Violators will be charged a fine of $750. If a pet causes damage in a non-pet friendly property the Vacation Rental Damage Protection Plan is voided and you will be held responsible for the cost of any damage caused by a pet.
| Begin Date | End Date | Minimum Nights |
| --- | --- | --- |
| 2017-11-26 | 2017-12-28 | 3 |
| 2017-12-29 | 2018-01-01 | 3 |
| 2018-01-02 | 2018-03-09 | 3 |
| 2018-03-10 | 2018-03-23 | 3 |
| 2018-03-24 | 2018-04-06 | 3 |
| 2018-04-07 | 2018-05-18 | 3 |
| 2018-05-19 | 2018-06-01 | 3 |
| 2018-06-02 | 2018-06-22 | 3 |
| 2018-06-23 | 2018-06-29 | 3 |
| 2018-06-30 | 2018-07-06 | 7 |
| 2018-07-07 | 2018-07-27 | 3 |
| 2018-07-28 | 2018-08-03 | 3 |
| 2018-08-04 | 2018-08-17 | 3 |
| 2018-08-18 | 2018-09-03 | 3 |
| 2018-09-04 | 2018-09-28 | 3 |
| 2018-09-29 | 2018-10-19 | 3 |
| 2018-10-20 | 2018-11-02 | 3 |
| 2018-11-03 | 2018-11-16 | 3 |
| 2018-11-17 | 2018-11-24 | 3 |
| 2018-11-25 | 2018-12-26 | 3 |
Minimum Age Limit for Renters

Sandestin / Miramar Beach
Thank you for entering your review. The review will become available to the system shortly.
Beachside Paradise
Rating:
Review Date: 11/14/2017
We had a wonderful week with family in this beachfront condo! Both bedrooms have king-size beds and great ocean views! Our toddlers really enjoyed the kiddie pool. We hope to come back next year for another visit!
Manager Response: 11/22/2017
Response from My Vacation Haven
Thank you for staying with us, Pam! It is our pleasure to play a part in your family vacation and we would be honored to host your future trips to the area!
Nice place
Rating:
Review Date: 10/07/2017
Fall break 2017. Other rentals have more amenities.
Manager Response: 10/10/2017
Response from My Vacation Haven
Thank you for staying with us, Kristina! This is one of the only westwinds units that offers a golf cart... what other amenities are we missing in comparison, in your opinion?
Perfect Condo
Rating:
Review Date: 08/22/2017
This unit was absolutely wonderful. So clean and inviting. We will definitely try for this unit on our next trip.
Manager Response: 08/28/2017
Response from My Vacation Haven
Thanks for staying with us, Janice! We are so glad you enjoyed your stay and would be honored to host your future trips to the area!
Awesome trip, service, and property
Rating:
Review Date: 08/16/2017
Relaxing...just what we needed!
Manager Response: 08/21/2017
Response from My Vacation Haven
Thank you for staying with us, Diane! We are so glad you enjoyed your stay and would be honored to host your future trips to the area!
Spot On!!!
Rating:
Review Date: 06/06/2017
Loved it! Just as described! The beds were a little firm, however, that's the way some people like them. There are absolutely no spices (salt, pepper, etc.) in the condo - need to bring all your own supplies which was not a big deal for us we just made up a grocery list and took a trip to Walmart. The toilets in the guest room and the bathroom off the dining room needed a little TLC - they were not dirty from use but more like lack of. Everything else was nice and clean, loved the view off the balcony and the patio furniture was comfortable. It was a very nice place and we would stay in this condo again. By the way we rode in the elevator with a very special guest that was staying on the 21st floor - was so star struck
Manager Response: 06/08/2017
Response from My Vacation Haven
Thanks, Diana! We are so glad you enjoyed your stay and would be honored to host your future visits in the area!
West winds condo good view and location
Rating:
Review Date: 03/18/2017
Master bedroom mattress was lumpy and TV in room too small otherwise great condo
Manager Response: 03/29/2017
Response from My Vacation Haven
Thank you for your excellent feedback. We will look into making adjustments and hope to host you again in the future!
Florida December 2016
Rating:
Review Date: 01/03/2017
Vacation Haven great to work with, but would prefer they show all the added fees up front instead after I book. Their cleaning crew did a better than average job and at least I didn't feel the need to wash everything before we used it. Was disappointing that the pool was not filled and in working condition. Would have appreciated a notice about this since everything else was online. I would definitely use Vacation Haven again. Staff was friendly, available, and prompt in helping us with any questions we had.
Manager Response: 01/09/2017
Response from My Vacation Haven
Thank you for your wonderful feedback, Vicky! On behalf of My Vacation Haven I would like to apologize for the added fees, we do our best to remain transparent through our online presence. I will be looking into this issue to ensure that other guests do not feel the same! We are lucky to have such a great cleaning crew and, unfortunately, our maintenance is pretty great as well which is how your dates of stay interfered with pool maintenance. Let us prove to you that these encounters are not the norm! For your next vacation, give our Guest Relations team a call to reap the benefits of our Beach Bonus repeat guests!
Your request has been sent. We look forward to meeting all your vacation needs!