Westwinds 4764 - flr8 - 1BR 1BA - (4)
Sandestin / Miramar Beach Vacation Rental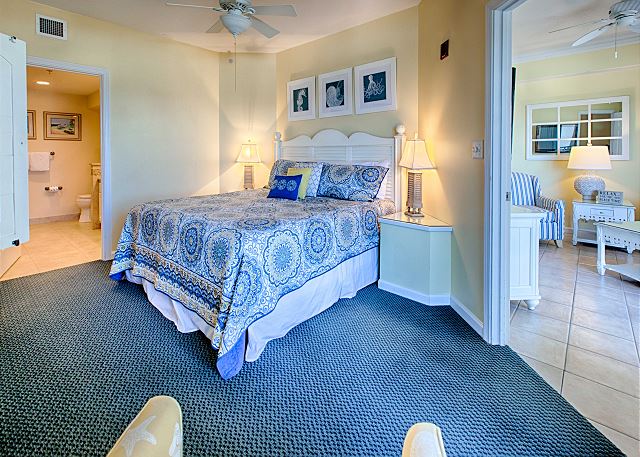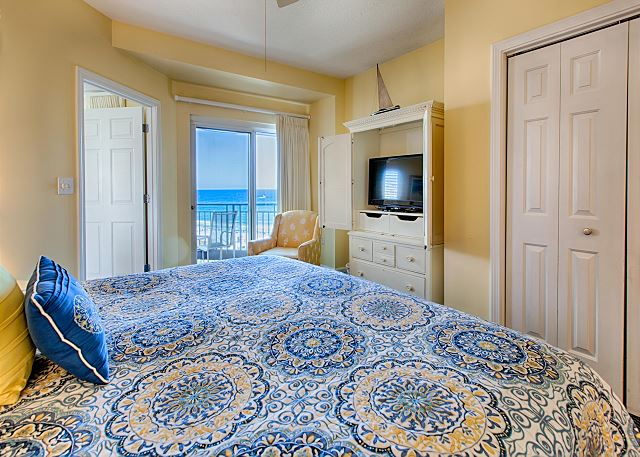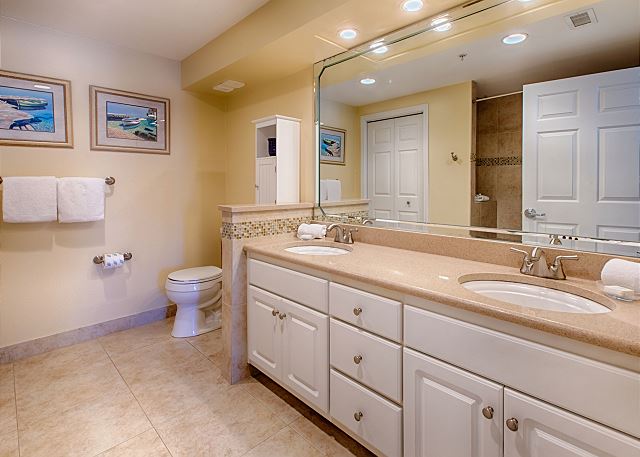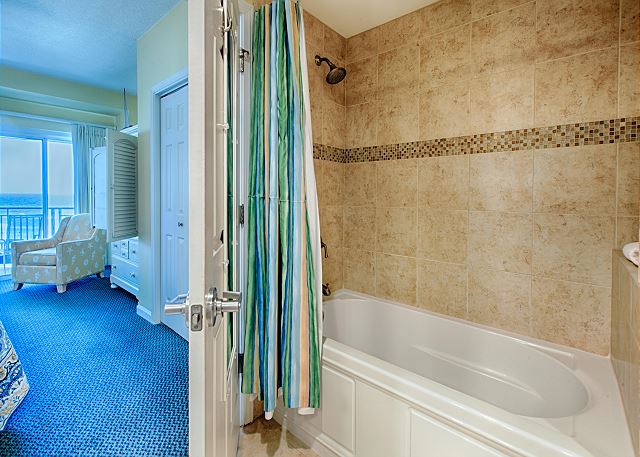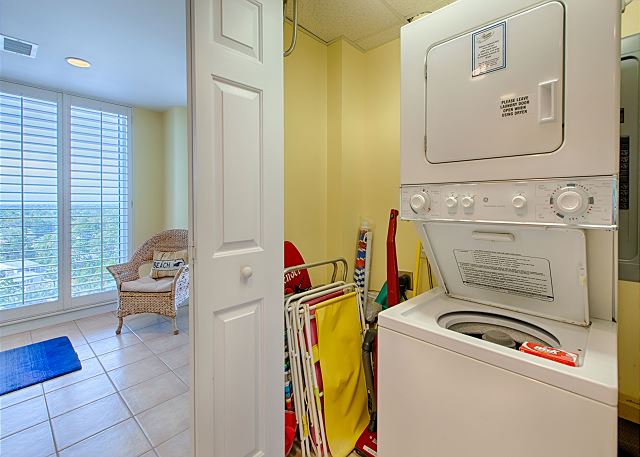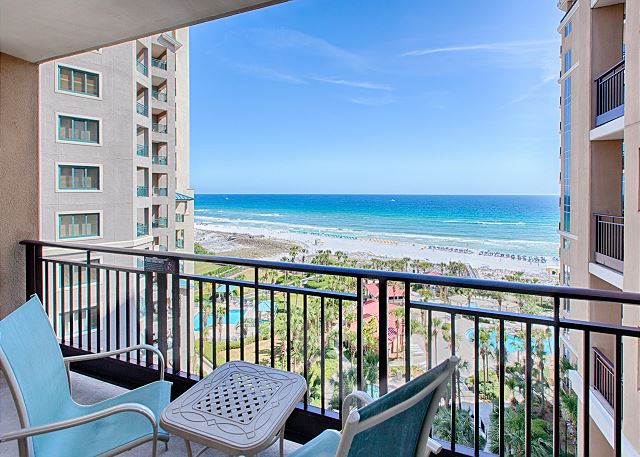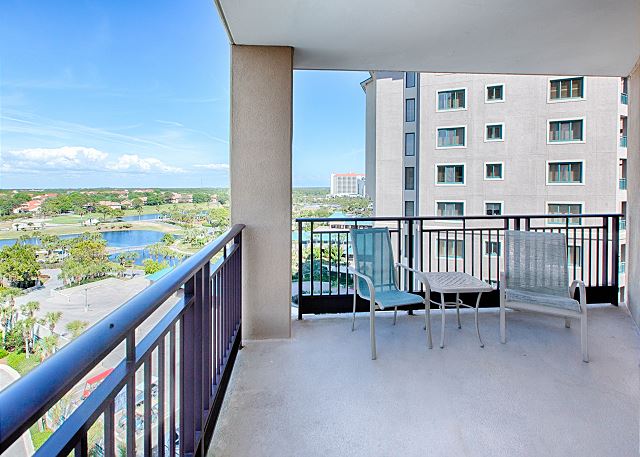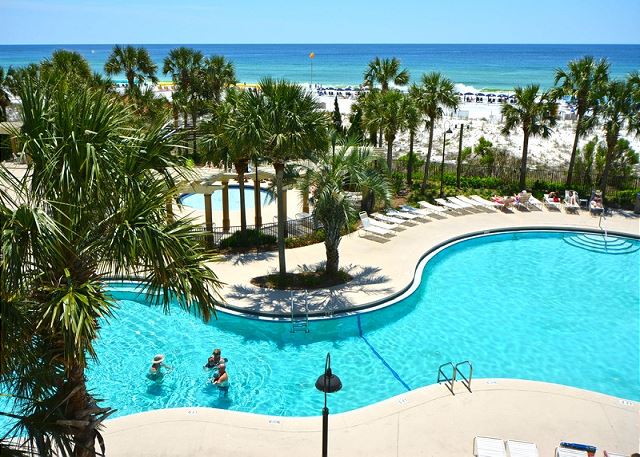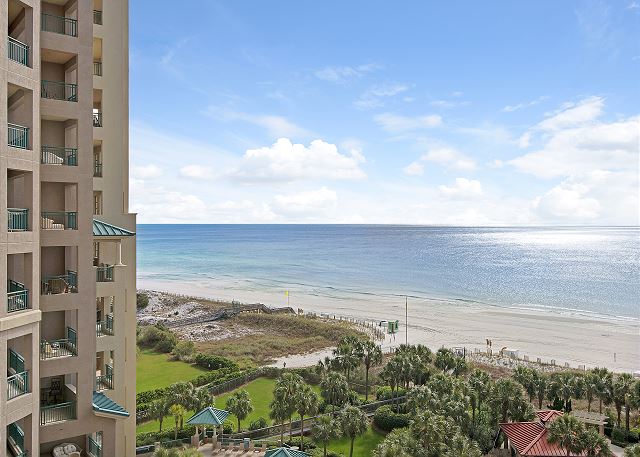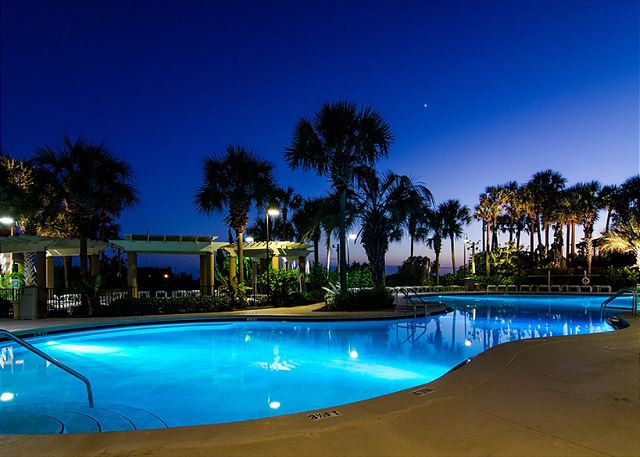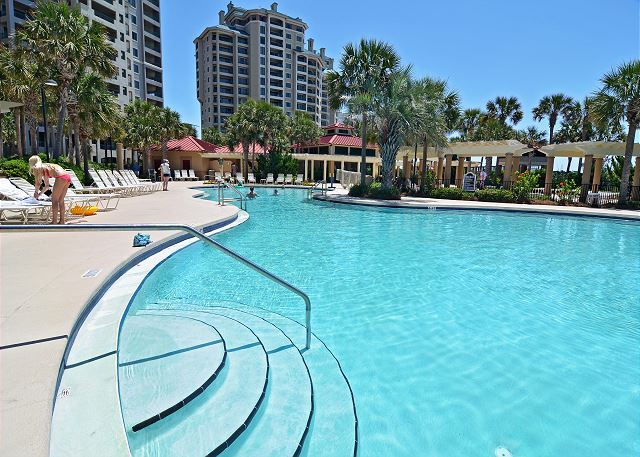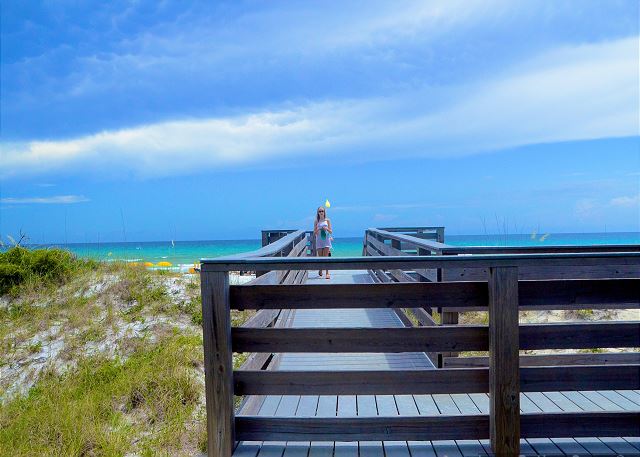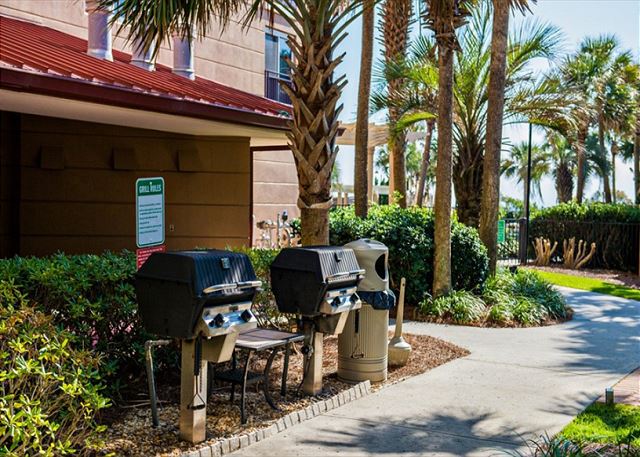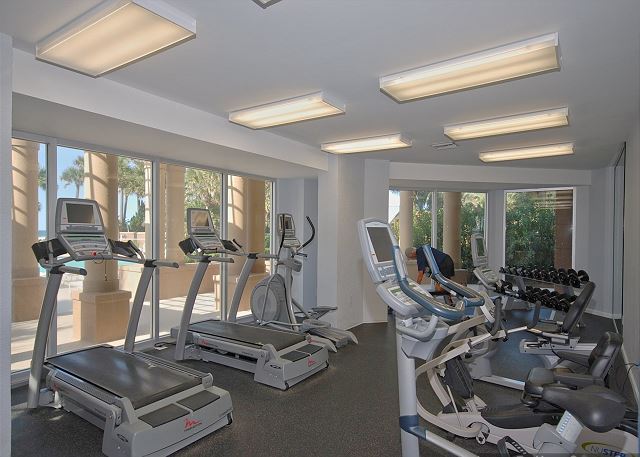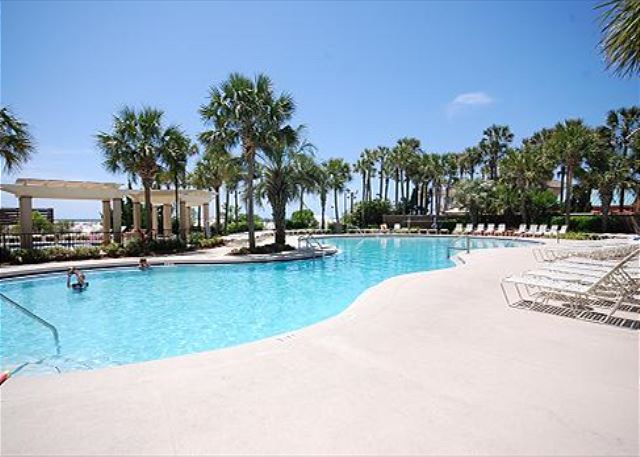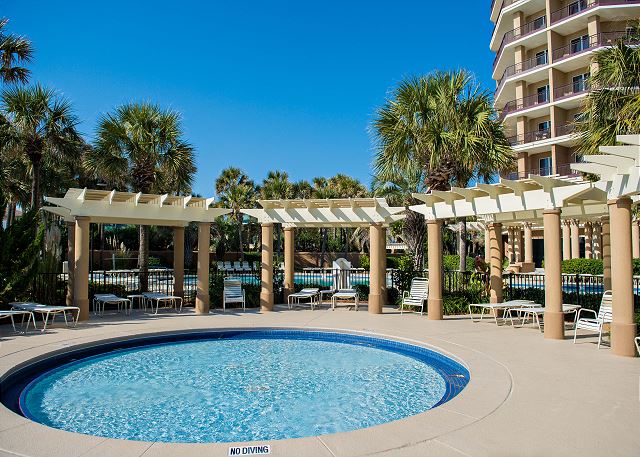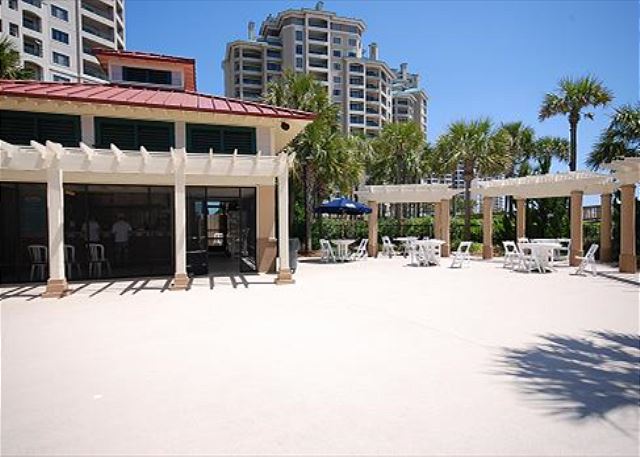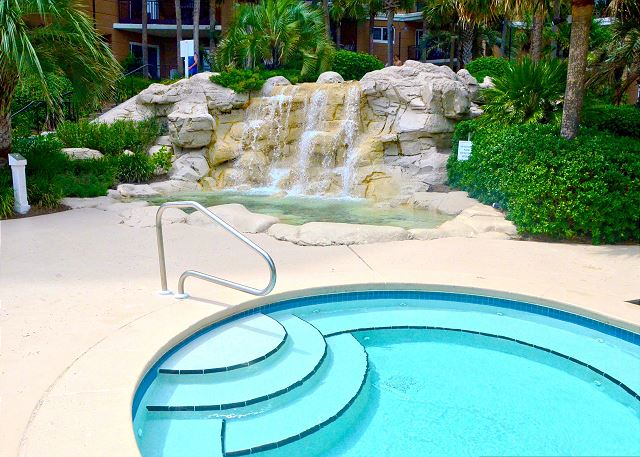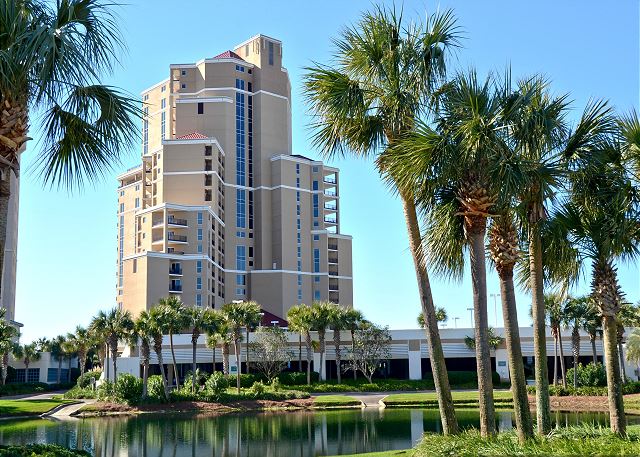 Sleeping Arrangements
1 King Bed | 1 Sofa Sleeper
This popular Westwinds beach condo is light and airy, decorated in lovely blues and yellows. The living area opens to the gulf front balcony where you can enjoy your cup of coffee as you sit in the morning sun and watch dolphins play in the Gulf of Mexico. Or, take in the lush lagoon surroundings from the pool deck below and listen to the waves lap against the white sand beaches while you plan your day at the beach.

The kitchen features granite countertops and is perfectly equipped for both gourmet meals and a light snack. The living area includes a new flat panel TV and sleeper sofa, while a comfortable king bed in the master bedroom provides a good night's sleep after a day of golf, shopping, biking or basking in the sun on the beach.

Westwinds is known as the "Jewel" of the Emerald Coast! This spectacular building is BEACH FRONT and boasts of many amenities for you and your family that once you vacation here you will be back year after year. Make this your family vacation destination and have memories that will be mentioned in all your family gatherings. From the moment you enter the building on either the upper deck or the lower parking garage you will feel the vast southern beach charm that embraces you for your entire vacation. The building was designed for the ease of the vacationer. As you explore you will find a waterfalls on your way to the pool, beach and fitness area. Relax at the pool and enjoy the tropical setting or enjoy a soak in the hot tub after a day at the beach or golf. The fitness area overlooks the pool and beach area so it is not too hard to talk yourself into keeping up the workout while on vacation.



Westwinds is the premier beachfront condominium at Sandestin® Golf and Beach Resort. Featuring luxurious amenities from a lagoon-inspired pool to stunning Gulf views, this 21-story high rise is truly the best of the beach.

Westwinds community features gated upper deck and covered parking, secured access to building and beach, large heated lagoon-shaped pool area with lush landscaping and waterfall, poolside tiki hut (seasonal), hot tub, children's pool, grills pool side, fitness room overlooking the beach and pool, complimentary wi-fi, four elevators, large upper and lower lobby area and luggage carts.



My Vacation Haven Added Fun

As a My Vacation Haven guest you will have access to Complimentary Beach Chairs, Umbrella, Boogie Board & Sand Toys (stored in the vacation rental for your use).



My Vacation Haven has partnered with several local restaurants and merchants to offer you discounts on activities, dining and more during your stay. When you book with My Vacation Haven, you'll receive a host of free coupons for discounts on everything from bike rentals to beach portraits. So, book now and enjoy more!



An Incredible Beach Vacation is Awaiting Your Arrival.

Book online now or call!

My Vacation Haven. YOUR Vacation Spot!

Additional Rental Requirements

Must be 25 years of age or older (renter and guests) unless accompanied by guardian.

No Smoking. Violators will be fined $750.00.

No Pets. Violators will be charged a fine of $750.

All information provided is deemed to be correct but is subject to change.
| Begin Date | End Date | Minimum Nights |
| --- | --- | --- |
| 2017-08-05 | 2017-08-18 | 2 |
| 2017-08-19 | 2017-09-03 | 1 |
| 2017-09-04 | 2017-09-29 | 3 |
| 2017-09-30 | 2017-10-20 | 3 |
| 2017-10-21 | 2017-11-03 | 3 |
| 2017-11-04 | 2017-11-17 | 3 |
| 2017-11-18 | 2017-11-25 | 3 |
| 2017-11-26 | 2017-12-28 | 3 |
| 2017-12-29 | 2018-01-01 | 3 |
| 2018-01-02 | 2018-03-09 | 3 |
| 2018-03-10 | 2018-03-23 | 3 |
| 2018-03-24 | 2018-04-06 | 3 |
| 2018-04-07 | 2018-05-18 | 3 |
| 2018-05-19 | 2018-06-01 | 3 |
| 2018-06-02 | 2018-06-22 | 3 |
| 2018-06-23 | 2018-06-29 | 3 |
| 2018-06-30 | 2018-07-06 | 3 |
| 2018-07-07 | 2018-07-27 | 3 |
| 2018-07-28 | 2018-08-03 | 3 |
| 2018-08-04 | 2018-08-17 | 3 |
Minimum Age Limit for Renters

Sandestin / Miramar Beach
Thank you for entering your review. The review will become available to the system shortly.
Great location and views
Rating:
Review Date: 08/04/2017
Perfect location. Within a few miles of the best restaurant. Beautiful beach views. Great pool with poolside bar. Beach umbrella service. Clean room with poolside/beach balcony.
Manager Response: 08/08/2017
Response from My Vacation Haven
Thank you for staying with us, Terry! We are so glad you enjoyed your stay and would be honored to host your future trips to the area!
Westwinds 4764
Rating:
Review Date: 08/02/2017
Terrific! The condo was just as pictured. It was very clean and in good working order. I was impressed with the ease of checking in and using the app. Because everything was in such good order I didn't have to use customer service during our stay. I would highly recommend this unit to a friend or relative. The corner unit with all the views was terrific. Mattress could possibly be updated and more than 3 wine glasses in the kitchen. Other than that, perfect!
Manager Response: 08/08/2017
Response from My Vacation Haven
Thank you for staying with us, Teresa! We are so glad you enjoyed your stay and would be honored to host your future trips to the area!
Great place to stay
Rating:
Review Date: 07/29/2017
The condo was exactly as pictured. Very clean and had everything we needed. The location to the beach was perfect, and the view was awesome. We had a great time sitting outside enjoying that Gulf breeze. Will be back!

Manager Response: 07/31/2017
Response from My Vacation Haven
Thanks, Sue we are so glad you enjoyed your stay. It was an honor to host you and we would be honored to host your future trips to the area!
June 3 night stay.
Rating:
Review Date: 07/11/2017
Pros- nice view, immediate beach access, big and nice pool, clean and quiet

Cons- the unit is a little dated and lacks closet space. It was also
A little pricey at over $400 a night everything included.
Manager Response: 07/18/2017
Response from My Vacation Haven
Thank you, Mike! We are so glad you enjoyed your stay and would be honored to host your future trips to the area!
Anniversary getaway
Rating:
Review Date: 07/02/2017
Manager Response: 07/18/2017
Response from My Vacation Haven
Thanks, Karen! We are so glad you enjoyed your stay and would be honored to host your next trip to the area!
June 15 to June 21
Rating:
Review Date: 06/23/2017
Love the building, love the condo, lots of windows, great views, very clean! But they really need a new mattress on the bed and a new couch. They are not horrible but just need to be updated. We would love to stay there again next year.
Manager Response: 07/18/2017
Response from My Vacation Haven
Thanks, Christine! We are so glad you enjoyed your stay and would be honored to host your next trip to the area!
Wonderful fall retreat
Rating:
Review Date: 11/19/2016
Overall great experience. Good communication with My Vacation Haven. Unit was very clean, neat and very efficient. Fair price though not the cheapest. WOuld rent same unit and use My vacation Haven again.
Rating:
Review Date: 11/19/2016
We have also completed a formal review. We are planning to return to Sandestin next November 2017. Would love to again rent Westwind 4764 about November 4-18. Please keep us in mind. WOuld also be interested in 2 BR Westwinds extended stay forJanuary and February 2018.
Vacation Memories from Destin Florida 2016
Rating:
Review Date: 10/29/2016
We had a great time here in Destin Florida at the Westwinds Sandestin Golf and Beach Resort. We spent two weeks here from October 16-30 and it went by so fast. The weather was just fantastic and you could not ask for a nicer beach or pool. The Westwinds complex is just beautiful and well maintained. There were so many great restaurants to eat st in the area and we tried many of them, but my favorite was the Donut Hole and their Steak Sandwich. Of all the places we ate at we did not have one bad meal and we ate out almost every day. Also My Vacation Haven made The Whole process from booking to departure so easy and worry free.
Weswinds and unit 4764 and the Destin area also My Vacation Haven
Rating:
Review Date: 10/29/2016
The only issue we had with westwinds 4764 was the bed mattress and box spring. It was very noisy getting in and out of the bed and it wasn't as comfortable as what we are use too. Other than that the unit was very nice and very clean and met our needs well. The view of the ocean from the balcony was great and this property overall was very nice and well maintained. The westwinds facility was excellent. Great pool and very well maintained with an exceptional beach. My Vacation Haven was also great. The entire process from booking with you to meeting our needs while there and the departure process was so easy and works well. We had the steam iron quit steaming and called you guys and you had a new one here in less than one half hour. We also had a problem with the toaster and you guys replaced it that day with a great toster. Great service! We also has great weather the entire time. We truly enjoyed staying here and the Destin area. This was our first time using you and visiting Destin.From My vacation Haven Team: Thank you for your feedback! We will send our maintenance team to take a look at the mattress
Best vacation experience ever!!!
Rating:
Review Date: 10/09/2016
Very nice accommodations! Would love to stay here again! Would highly recommend to family and friends!
Our Best Vacation to Date
Rating:
Review Date: 09/06/2016
This was a new experience for us. We had never rented through Vacation Haven and it was a really nice experience. We got to our property and settled right in. Gorgeous view and we loved the condo. My husband was very - very pleased with everything. His favorite place for breakfast was to walk over to the Hilton and get their buffet. It's great. The beach was just oh so nice. We have been home for 3 days and miss it. Thanks ! We will be renting again.
Fabulous Week
Rating:
Review Date: 04/23/2016
What a wonderful week in this adorable condo. So comfortable and cozy. The view of the beach, golf course, resort was outstanding. So relaxing listening to the waves meet the beach. We have never stayed in such a clean building. The daily team was so friendly, they obviously love what they do. Keeping the lobbies, elevators, grounds so clean, tidy and smelling fresh. We look forward to return to the Westwinds. Thanks for a wonderful week!
Perfect
Rating:
Review Date: 02/29/2016
This is the second time we have stayed in this condo. Once again, it has and is everything you need for a fabulous time. If there is a problem, My Vacation Haven responds immediately.
Double Balcony
Rating:
Review Date: 10/20/2015
Loved room and view. Decor is good and love double balconies. Only need to work on the two bathroom sinks that do not drain well.From My Vacation Haven Team- Thank you for your feedback. We will definitely send our maintenance team to look at bathroom sinks. However, keep in mind we do offer 24/7 help line for any issues that might occur during your stay!
Almost perfect!
Rating:
Review Date: 09/25/2015
First of all let me say.... Everything about this trip was as close to perfect as could be! The weather was perfect! Ocean beautiful! Condo was very nice! Two small issues.... Air conditioner ran the whole time. I had called when we first arrived and you had someone come out to check it. So, I think it needs to be really maintenanced. Also, FYI, there is a loose plug in outlet in bathroom right by light switch that needs tightening. Other than those two issues.... Perfect! Yes, we will be back and will book with you. I've already passed on this good experience to others. We were there in August also! We had our best meal by far at "Boshamps". I recommend sitting at the bar for service, great recommendations, and great food! A definite "do over"! Also, enjoyed piano bar in Rum Runners in baytowne! Just sad trip went by so fast! But we'll be back!From My Vacation Haven Team - Thank you for your feedback! We will look into these issues to have them resolved.
Great!
Rating:
Review Date: 08/01/2015
Fantastic end unit with great views, plenty of space, and ample parking. We are so glad we chose this unit and this room definitely met our expectations. We will be sure to use My Vacation Haven for future rentals in Destin.
Westwinds Condo Luxury at Sandestin Beach Resort
Rating:
Review Date: 05/05/2015
We took our vacation after spring break and before the summer started. So we had the condo all to ourselves. Quiet, peaceful, semi-private, luxurious and accommodating. The most relaxing vacation we've ever taken. This condo is very well situated in Sandestin close to golf (which we got discounts by the way since we were staying at the resort), Shopping, Restaurants, Grocery Store, Movie Theater, Travel, Surf and not too far from Watercolor just East of Sandestin on 30A. During the time we went in late April there were no spring breakers, no 1,000 screaming kids, not a lot of traffic, easy to get around, no wait times for outdoor activities like golf, excursions or long lines and the beach was nearly deserted.Our particular condo was about 80 feet up. Incredible view of the pool, the beach and the horizon. With this condo, we were blessed with a fully loaded modern kitchen, stainless steal appliances, granite counter tops, microwave, oven, washer and dryer, perfect for a single person or a couple. We had 3 sliding glass doors and 2 decks. No all condos have this feature. 1st slider is by the dining room table to see the sunrise for breakfast which has it's own private deck. 2nd slider is in the living room and the 3rd slider is in the bedroom. Both the 2nd and 3rd sliders share the same deck space. When we woke up in the morning and opened the bedroom slider, you could hear and see the ocean waves crashing against the shoreline. It's awesome, breathtaking, incredible. It's so hard to leave this place to go back to reality.We ate out for dinner each night we were there. Tried Marina Cafe, Louisiana Lagniappe and a few others. Louisiana was our favorite. The Melt Down on 30A in Watercolor has the best grilled cheese sandwiches. They are located right on the square in a small Stream-Line Camper.The grounds are immaculate and under tight security. So safety is a big priority at the resort. The staff there are constantly making the resort look fresh with paint, washing the high rise windows, tending to the landscaping. It defines luxury. I have to admit it's the kind of life I believe we were all meant for on this earth. Our condo at the Westwinds in Sandestin Beach Resort is a hard one to beat. Other condos just east in the resort and a few miles west down the beach of ours are nice, but their cheaper and fully packed with people. If you want seclusion, quietness, VIP, private and covered parking, simple. Westwinds is where it's at. It is expensive - no doubt. But it's worth it.
Barbara Childs
Rating:
Review Date: 10/15/2014
Dining establishments you enjoyed - Mitchells, and the Italian place across the street from Mitchells.Fun things you experienced - the waves. the views. the weather. How was the rental process using My Vacation Haven? fine. Would you come back and stay with us again? yes, and in THIS unit. I have stayed in several but liked this one best because of ALL the windows, ALL the decks, ALL the views - a circle! Comfy bed, I like a bath tub instead of a shower, private entrance. Just the right size for me. I loved my deck looking at the ocean.
Awesom Vacation
Rating:
Review Date: 10/12/2014
This was our second time staying at Westwinds. We really love the complex, we have stayed in May and October and both visits were relaxing and the beach and pool area not crowded. The only complaint we have with this condo where the beds. The king bed was very uncomfortable and did not allow for good rest and our daughter slept on the sofa which was the worst sofa bed I have ever felt, she might as well have been sleeping straight in the springs! Past that the condo was very clean and had plenty of room for our family.
Your request has been sent. We look forward to meeting all your vacation needs!