Westwinds 4737 (S) - flr5 - 2BR 2BA - (8)
Sandestin / Miramar Beach Vacation Rental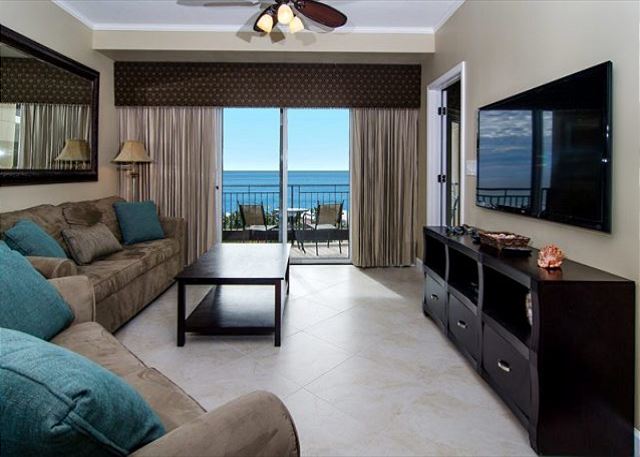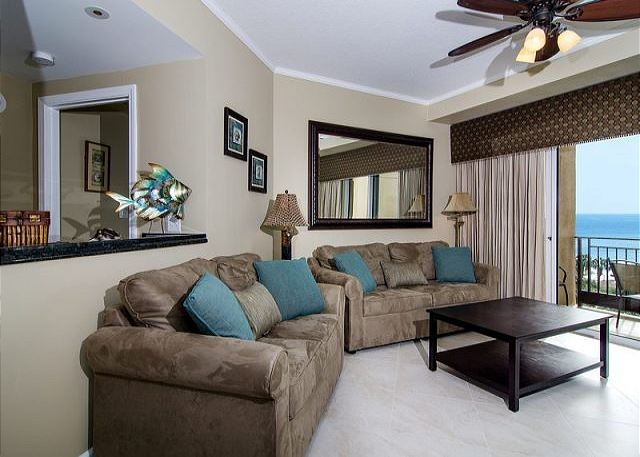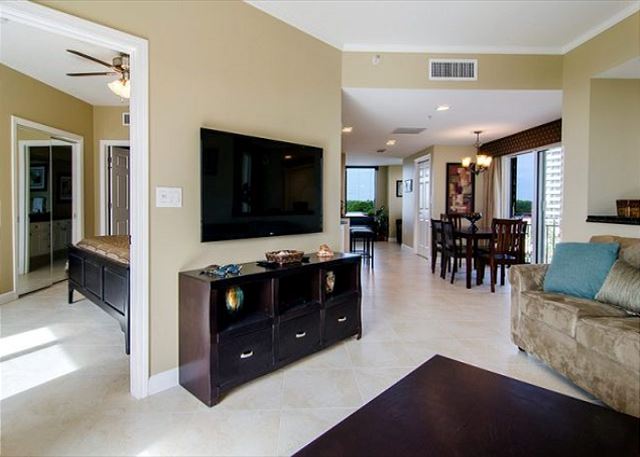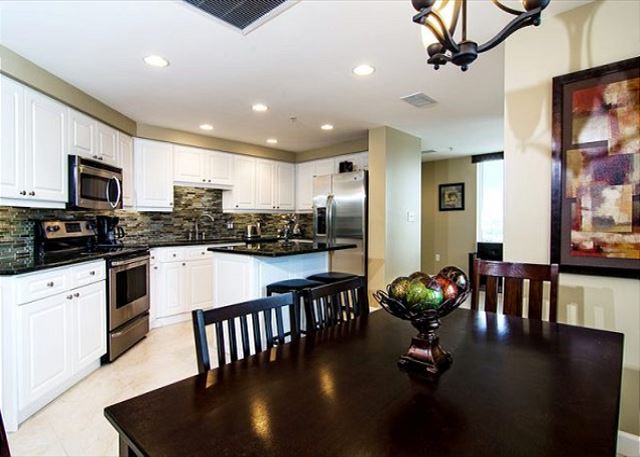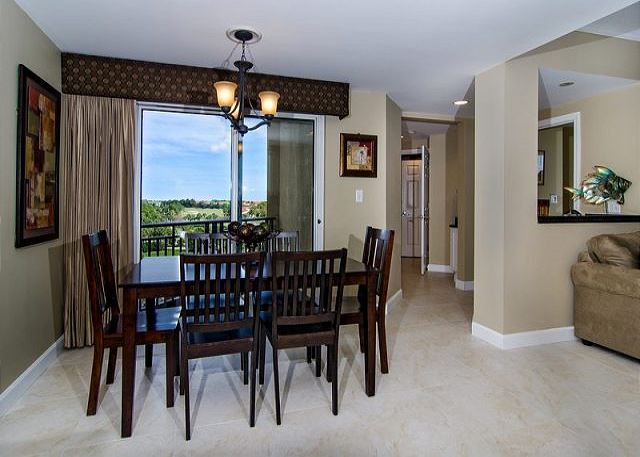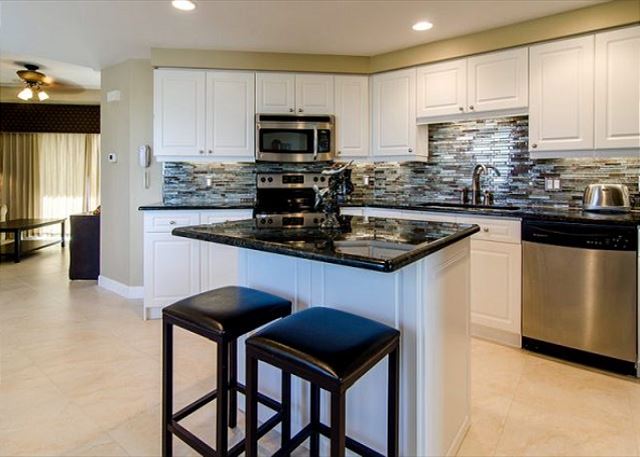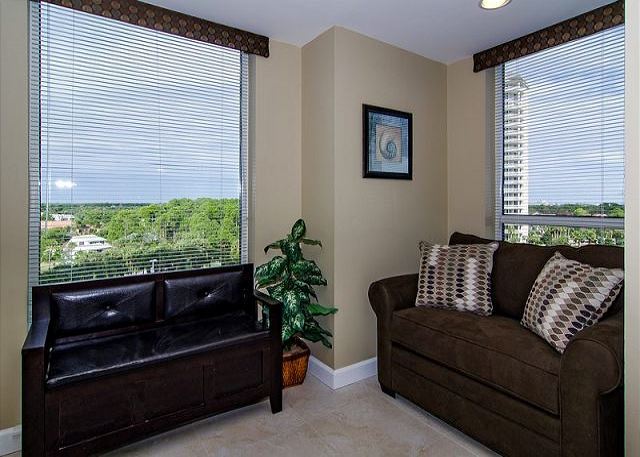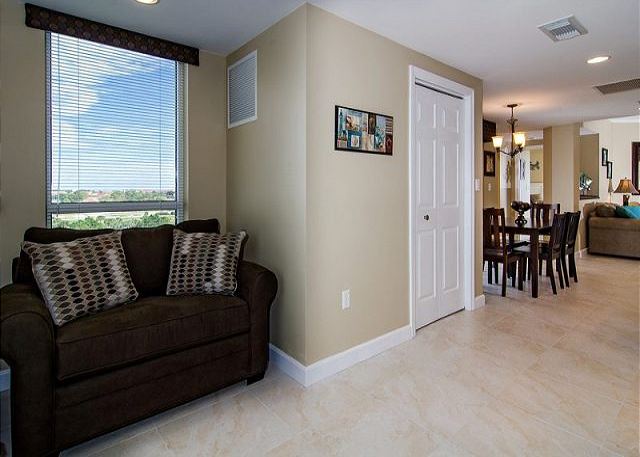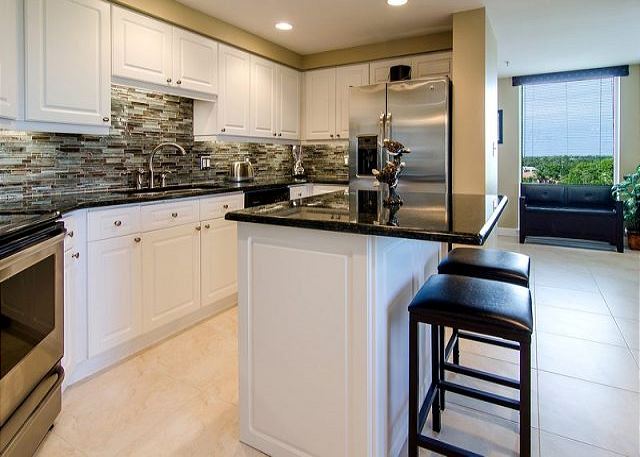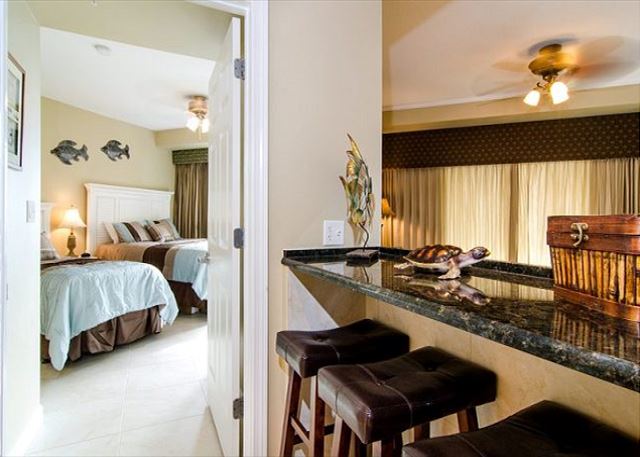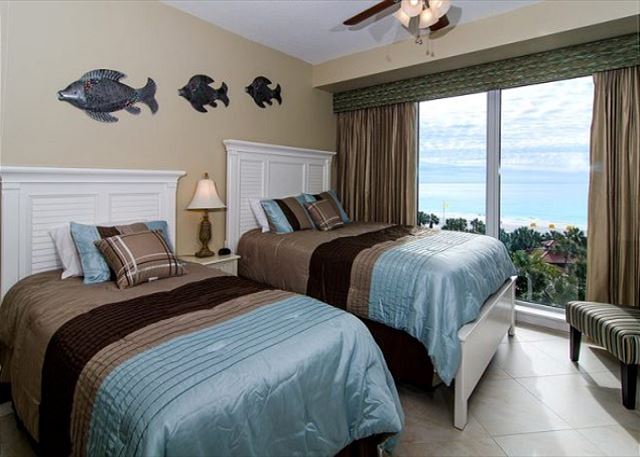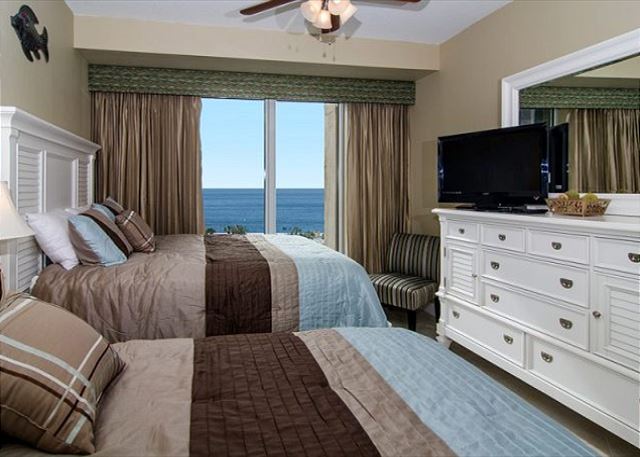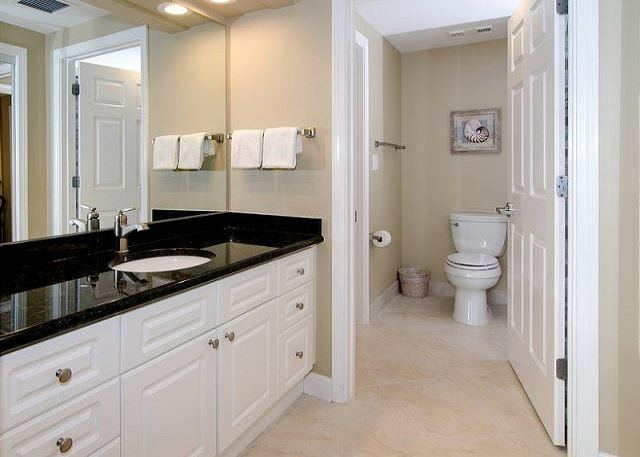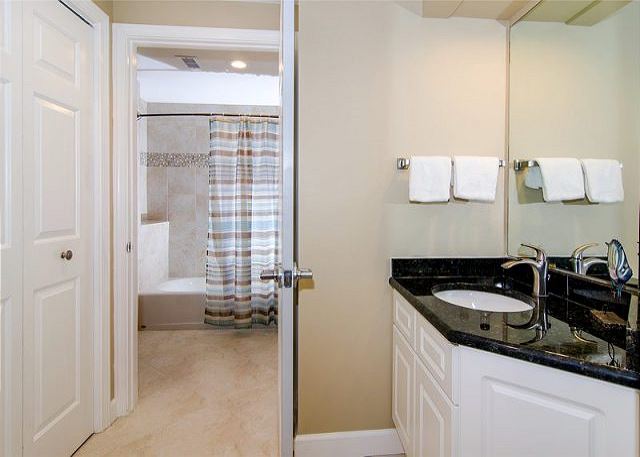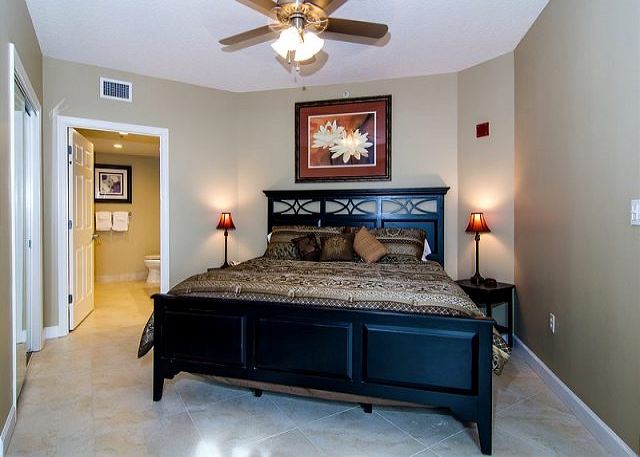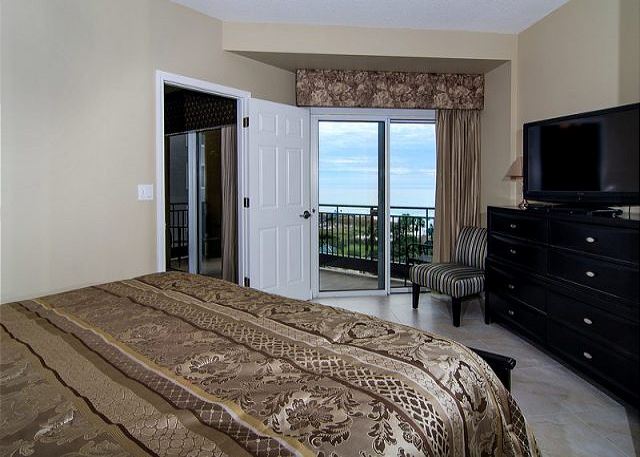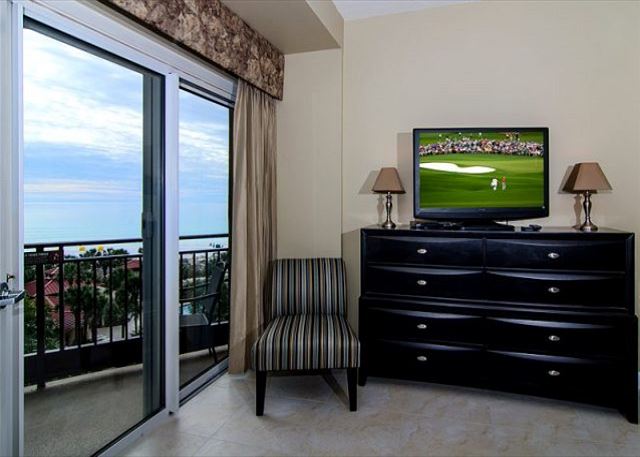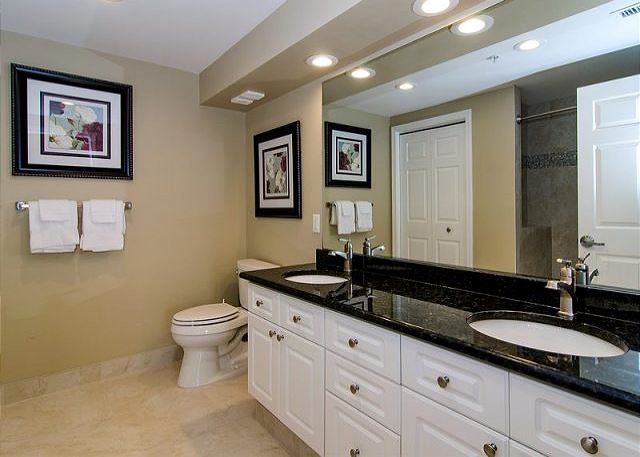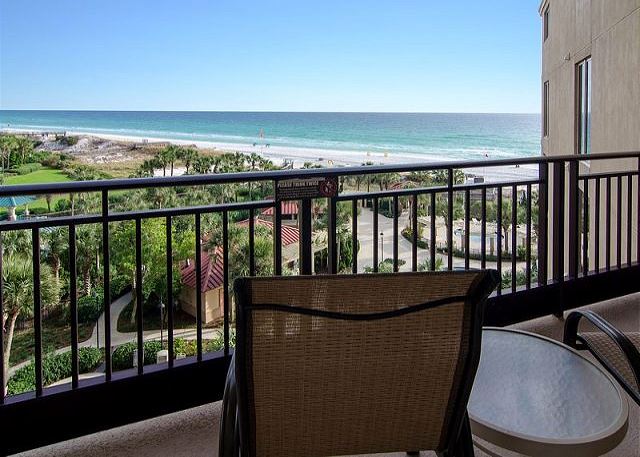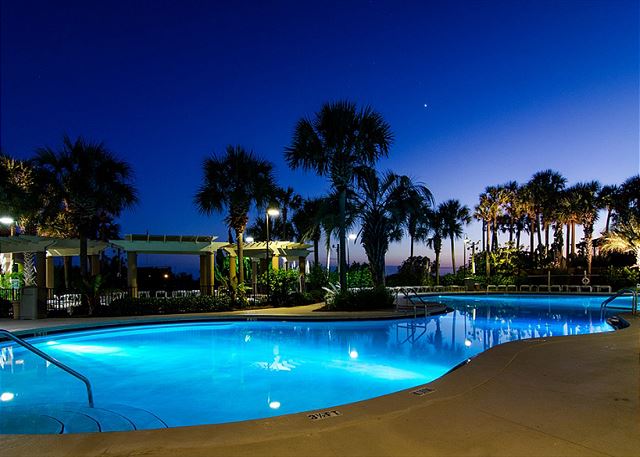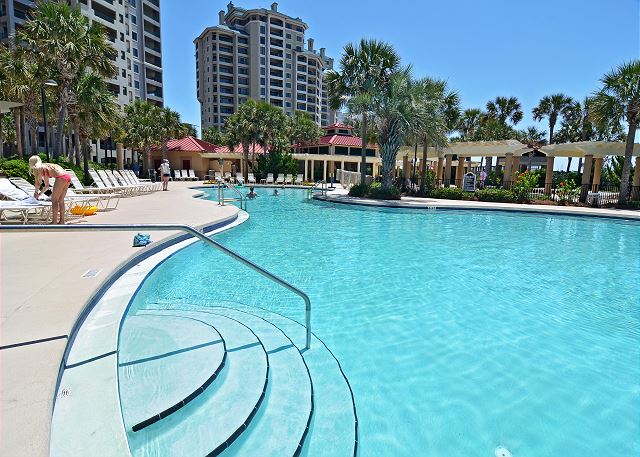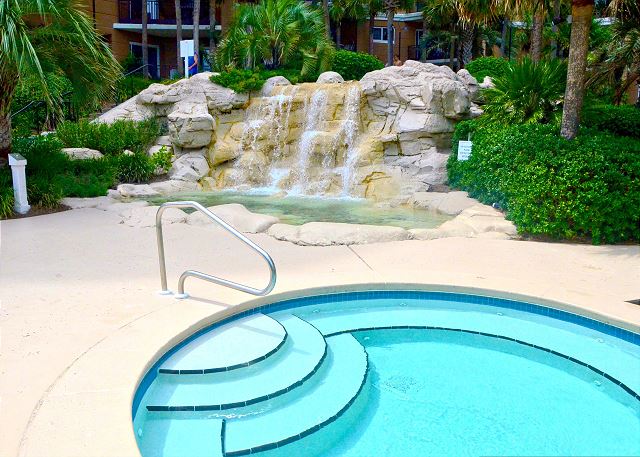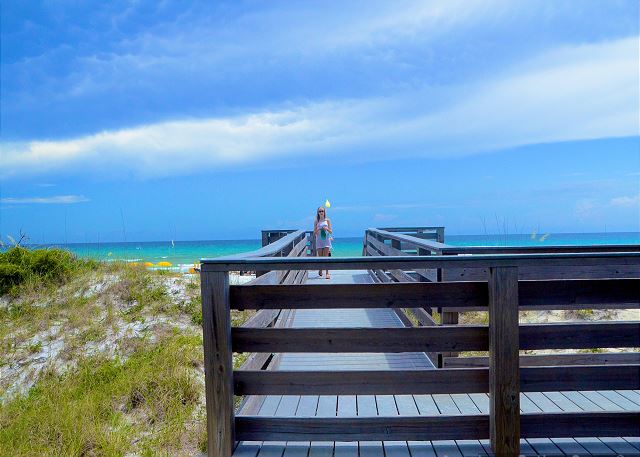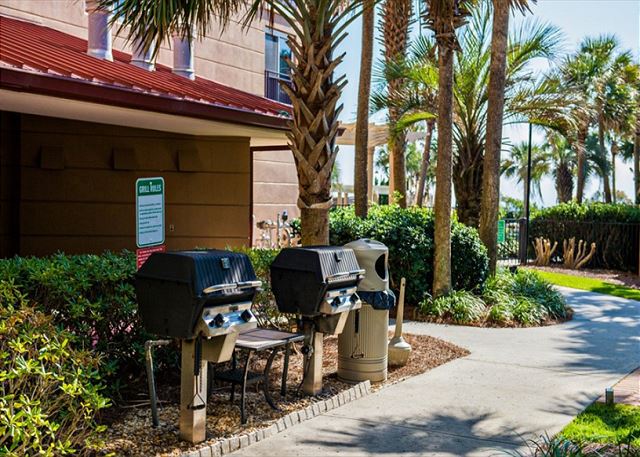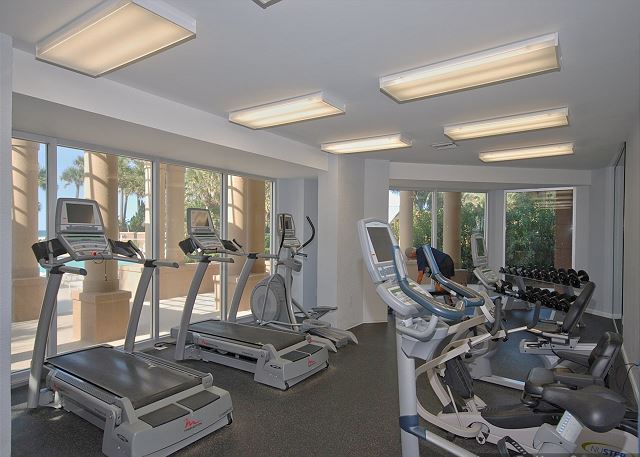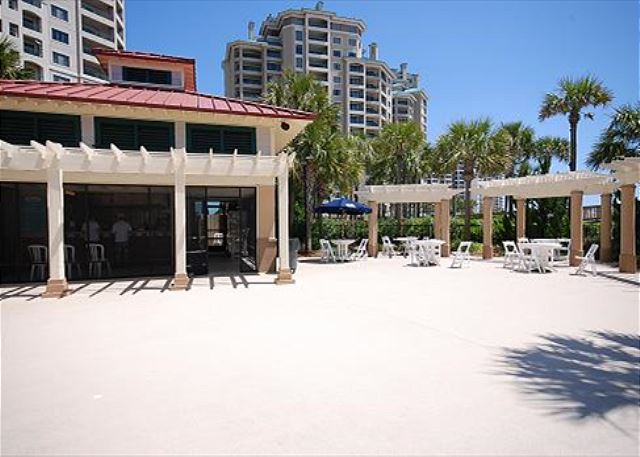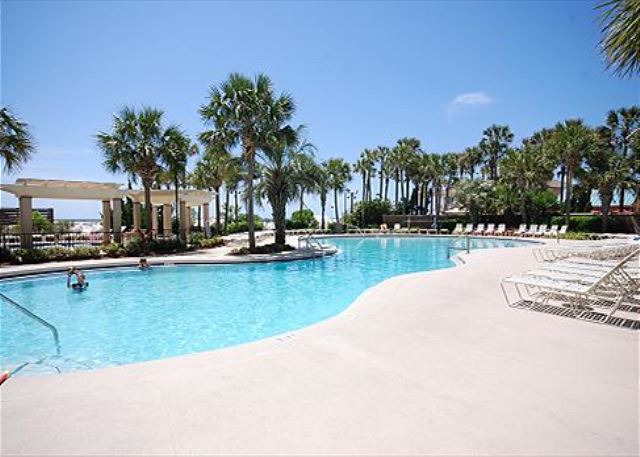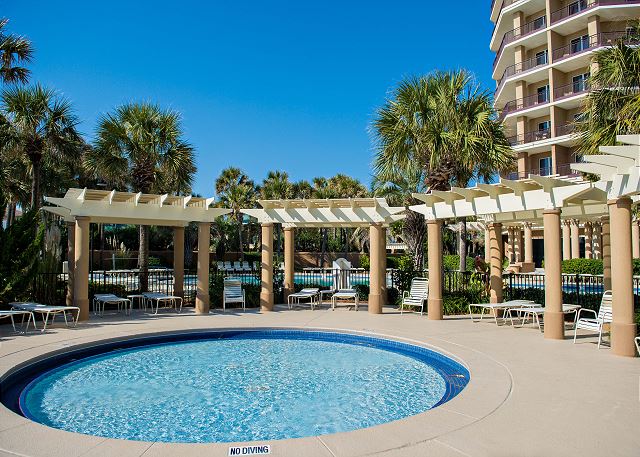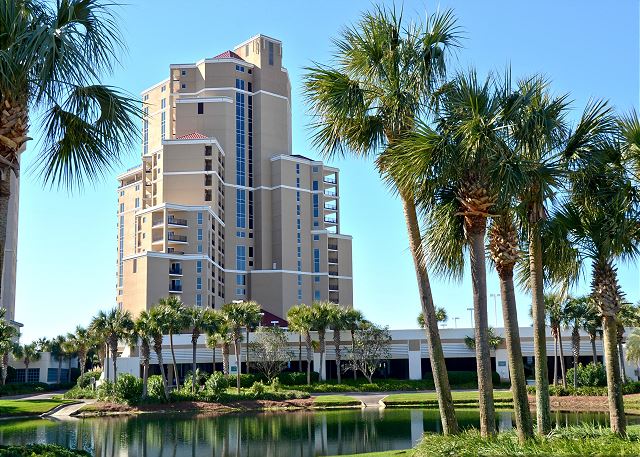 Sleeping Arrangements
1 King Bed | 1 Queen Bed | 1 Twin Bed | 2 Sofa Sleepers
RECENTLY Renovated including updated furniture!! -- sleeps 8!

The rich dark mahogany woods in this handsome designer suite are offset by the soft smoky gray and tawny taupe found in the furniture fabrics, wall paint and floor coverings. A pop of aquamarine here and there is a perfect match to the gorgeous Emerald waters of the Gulf lapping the shore below. With an updated, modern kitchen spilling into a spacious dining and living area featuring a fully-equipped media center with 55 inch SMART TV, this stylish condo has no shortage of amenities making it an ideal place to gather the guys for a golf weekend or the extended family for a mini retreat.



Situated on the fifth floor, there are expansive Gulf views from each and every bedroom. In fact, from the master bedroom — you have access to one of two balconies— or you can gaze at the gorgeous view as long as you care as you relax in your regal king-size bed!



You are so close to the beach you can monitor the flags for surf conditions right from your balcony. And when you are ready to hit the beach, with a full stock of complimentary beach toys awaiting you, the only thing you'll need to pack is your beach towel and sunscreen. Now, that's vacation living!



Westwinds is known as the "Jewel" of the Emerald Coast! This spectacular building is BEACH FRONT and boasts of many amenities for you and your family that once you vacation here you will be back year after year. Make this your family vacation destination and have memories that will be mentioned in all your family gatherings. From the moment you enter the building on either the upper deck or the lower parking garage you will feel the vast southern beach charm that embraces you for your entire vacation. The building was designed for the ease of the vacationer. As you explore you will find a waterfalls on your way to the pool, beach and fitness area. Relax at the pool and enjoy the tropical setting or enjoy a soak in the hot tub after a day at the beach or golf. The fitness area overlooks the pool and beach area so it is not too hard to talk yourself into keeping up the workout while on vacation.



Westwinds is the premier beachfront condominium at Sandestin® Golf and Beach Resort. Featuring luxurious amenities from a lagoon-inspired pool to stunning Gulf views, this 21-story high rise is truly the best of the beach.

Westwinds community features gated upper deck and covered parking, secured access to building and beach, large heated lagoon-shaped pool area with lush landscaping and waterfall, poolside tiki hut (seasonal), hot tub, children's pool, grills pool side, fitness room overlooking the beach and pool, complimentary wi-fi, four elevators, large upper and lower lobby area and luggage carts.



My Vacation Haven Added Fun

As a My Vacation Haven guest you will have access to Complimentary Beach Chairs, Umbrella, Boogie Board & Sand Toys (stored in the vacation rental for your use).



My Vacation Haven has partnered with several local restaurants and merchants to offer you discounts on activities, dining and more during your stay. When you book with My Vacation Haven, you'll receive a host of free coupons for discounts on everything from bike rentals to beach portraits. So, book now and enjoy more!



An Incredible Beach Vacation is Awaiting Your Arrival.

Book online now or call!

My Vacation Haven. YOUR Vacation Spot!

Additional Rental Requirements

Must be 25 years of age or older (renter and guests) unless accompanied by guardian.

Saturday to Saturday bookings only during Spring Break, Spring, & Summer.

No Smoking. Violators will be fined $750.00.

No Pets. Violators will be charged a fine of $750.

All information provided is deemed to be correct but is subject to change.
| Begin Date | End Date | Minimum Nights |
| --- | --- | --- |
| 2017-08-19 | 2017-09-03 | 3 |
| 2017-09-04 | 2017-09-29 | 3 |
| 2017-09-30 | 2017-10-20 | 3 |
| 2017-10-21 | 2017-11-03 | 3 |
| 2017-11-04 | 2017-11-17 | 3 |
| 2017-11-18 | 2017-11-25 | 3 |
| 2017-11-26 | 2017-12-28 | 3 |
| 2017-12-29 | 2018-01-01 | 3 |
| 2018-01-02 | 2018-03-09 | 3 |
| 2018-03-10 | 2018-03-23 | 7 |
| 2018-03-24 | 2018-04-06 | 7 |
| 2018-04-07 | 2018-05-18 | 3 |
| 2018-05-19 | 2018-06-01 | 1 |
| 2018-06-02 | 2018-06-22 | 7 |
| 2018-06-23 | 2018-06-29 | 7 |
| 2018-06-30 | 2018-07-06 | 7 |
| 2018-07-07 | 2018-07-27 | 7 |
| 2018-07-28 | 2018-08-03 | 7 |
| 2018-08-04 | 2018-08-17 | 3 |
| 2018-08-18 | 2018-09-03 | 3 |
Minimum Age Limit for Renters

Sandestin / Miramar Beach
Thank you for entering your review. The review will become available to the system shortly.
Great Time
Rating:
Review Date: 07/31/2017
The accommodations were great. We did not have any problems with any of the appliances as the property was well maintained. The property description was spot on with the pictures provided, and I would definitely recommend this property to friends and family.
Manager Response: 08/08/2017
Response from My Vacation Haven
Thanks for staying with us, Chloe! We are so glad you enjoyed your stay and would be honored to host your future trips to the area!
Perfect for us - just as expected
Rating:
Review Date: 07/03/2017
I've been to Sandestin every year of my life for 33 years, now booking my own place for myself, my wife and three kids. Westwinds is our top spot and this condo fit us perfectly. Not all two bedroom units are alike at Westwinds! If going the two bedroom route, pick a unit on the corner like this one. They are huge! We loved it and I enjoyed my experience with MVH.
Manager Response: 07/18/2017
Response from My Vacation Haven
Thanks, Samuel! We are so glad you enjoyed your stay and would be honored to host your next trip to the area!
Beach trip
Rating:
Review Date: 06/05/2017
Manager Response: 06/05/2017
Response from My Vacation Haven
Thanks, Michael! We are so glad you enjoyed your visit and would be honored to host your future trips to our area!
Great Stay
Rating:
Review Date: 05/23/2017
Very nice condo with a great view of Gulf and pool area
We have stayed at Westwinds almost from its inception but
this was our first stay in a two bedroom. It was very nice
and was everything we had hoped for.
Manager Response: 05/25/2017
Response from My Vacation Haven
Thanks, Don! We are so glad you enjoyed your stay and look forward to hosting your future trips to Destin!
Nice Unit
Rating:
Review Date: 05/09/2017
Westwinds is a great location for the beach.
This unit was clean and had all the amenities you would need. I did not catch there was a twin and queen in BR2. The picture is deceiving. Also you are not direct ocean front view. It's still a great view of the beach and pool area, but you are set back in the building. I counted 4 units back.
Also, you need to go outside to get to your unit off of the 5th floor.
The furniture is not comfortable at all, so watching movies at night was not great but maybe that's not an issue for some.
I rated a 3 in some areas for view and furniture.
It was an adult trip, but this unit is equipped to sleep at least 6-8 due to pullouts in two areas.
I would not stay in this unit again due to the comfort issue, but it is a nice place and I would recommend it if you have kids and don't care about the furniture being comfortable as it was clean and had everything you need to cook, etc.
Westwinds is a great property too. I will definitely go back, but get a larger unit that comes recommended. Book early as I did not and I could not get the unit recommended.
Manager Response: 05/09/2017
Response from My Vacation Haven
Hi Tina, we are so sorry that you experienced a less than perfect stay! We will take your comfort suggestions into account and see what we can do to make our pictures more accurate. Thank you for leaving a review, though! We love working on improvements and proving to our guests that a sub-par stay is NOT the norm! Let us know next time you're visiting the Destin area and we will hook you up!
Paradise
Rating:
Review Date: 05/03/2017
Love this condo! Wonderful layout for my family. The location is fantastic. The views are unbelievable.
Manager Response: 05/04/2017
Response from My Vacation Haven
Thanks, Chris! We are so glad you enjoyed your stay and would love to host you again soon!
Great Experience
Rating:
Review Date: 09/28/2016
The location, condition, and size of the condo is fantastic for two couples. My husband and I along with another couple were attending a wedding at the Hilton Sandestin, just down the beach.Bedrooms are separated by a living area and each has it's own bathroom. You will find both twin and queen size beds in the second bedroom which would be good for kids. There are many windows, including two balconies, which provide a lot of light. The ocean and pool view is spectacular. The large entry way with benches is a huge plus for storing golf clubs and bags/coolers for the beach. The kitchen is fully equipped but be sure to bring all food items, including salt and pepper.The Westwinds building and facilities are clean and in great shape. Garage parking is available. We had the swimming pool mostly to ourselves as it was somewhat off season. Beach access from the pool was simple too.Everyone we talked to at My Vacation Haven before and after our stay were very friendly and helpful. The whole process of checking in/out is so easy. This was our first time in Destin and want to come back here again.In re of dining, we enjoyed going to Callahan's in Destin. Many of their dishes are made from scratch and they have a happy hour each day from 4-7pm.
Rating:
Review Date: 08/06/2016
The coffee table is not very sturdy and is very wobbly. Otherwise we had a great time and always enjoy staying in this unit for its location and the decor and amenities. We will see you next year! :)From My Vacation Haven Team: Thank you for your feedback. We will send our maintenance team to take a look at the table.
Westwinds 4737 Review
Rating:
Review Date: 05/01/2016
Hello! This condo was perfect for our family vacation! The condo was spacious, clean and modern. The resort was beautiful and our kids loved the heated pool. Perfect location. This property is only steps away from the beach and a short ride away from shops and the Baytown Village.
Maintenance nige
Rating:
Review Date: 03/05/2016
I gave a review but I also wanted to provide some maintenance feedback. Everything was in great working order except for the sliding screen door on the main deck. When we started to close the screen, we noticed the runner on the bottom was partially detached. We treated it very gingerly, but without maintenance it could pull away even more from the door frame. The screen also was pulling away from its frame in a couple of areas.From My Vacation Haven Team: Thank you for your feedback! We will definitely send our maintenance team to have a look at the sliding door! Please make sure to sign up for our Beach Bonus Rewards Program to get discounted rates for your next stay!
Westwinds 4737
Rating:
Review Date: 02/29/2016
Had an awesome couple of months in the Westwinds. This unit is exceptionally clean and very nicely furnished. Really looking forward to coming back next year. The only thing we could see that needed repair was the screen door, which can be easily repaired.
Fall break with the family
Rating:
Review Date: 10/09/2015
The condo was perfect for our fall getaway. Only a few suggestions for this property. Invest in a Keurig, fix the microwave vent cover as it was broken before our visit and upgrade cable with HD channels. Other than that, we will definitely rent again next year.From My Vacation Haven Team: Thank you for your feedback! Please keep in mind we do offer 24/7 help line for any issues that may need to be addressed during the stay! Also we will pass your suggestions to the owner of the property.
Incredible Stay!!
Rating:
Review Date: 09/10/2015
Our group had such an amazing time staying with My Vacation Haven at Westwinds for the third summer in a row! The staff is beyond accommodating with their preparedness, willingness to help and serve their guests, and all around demeanor. Our room was exactly as described and exceeded all expectations. Thank you once again for an amazing vacation - see you next year!
Excellent Accommodations
Rating:
Review Date: 03/26/2015
I would highly recommend Westwinds for anyone visiting the Destin area. It's in a great location, our unit was clean and very comfortable for our family of 6. The staff is very friendly and helpful. The guarded area is also a major plus.
Westwinds 4737
Rating:
Review Date: 03/23/2015
Great location, excellent accommodations, friendly, helpful staff. We would stay here again, and have already recommended it to others interested in vacationing in this area.
Your request has been sent. We look forward to meeting all your vacation needs!