Villa Lago 1961 (S)(2G)- 4BR 4BA - (12)
Sandestin / Miramar Beach Vacation Rental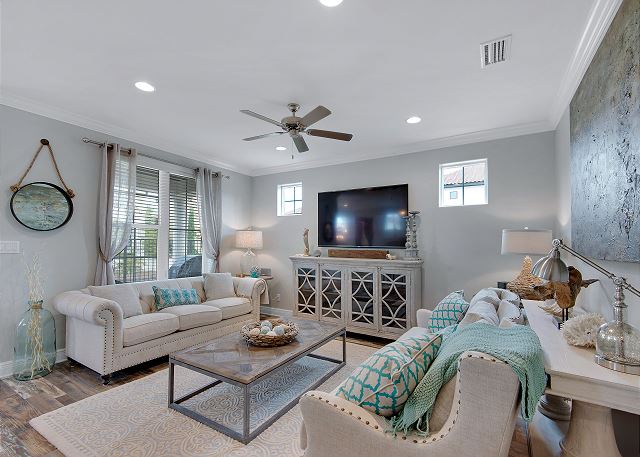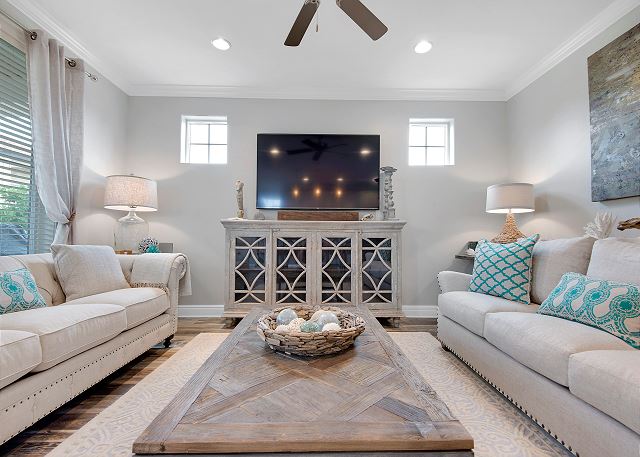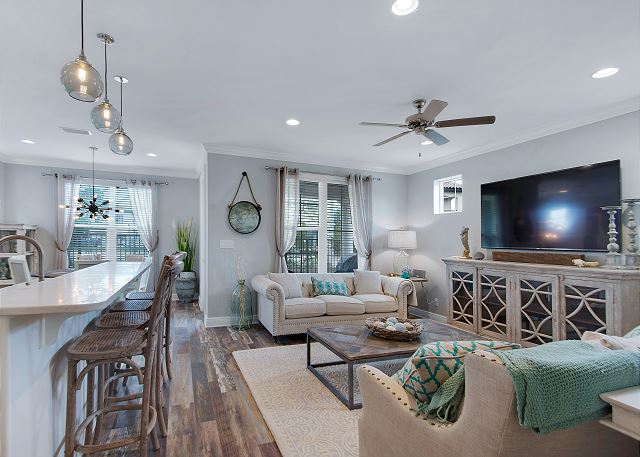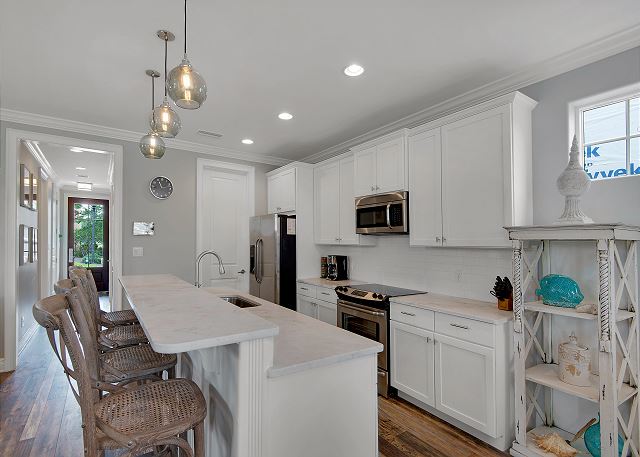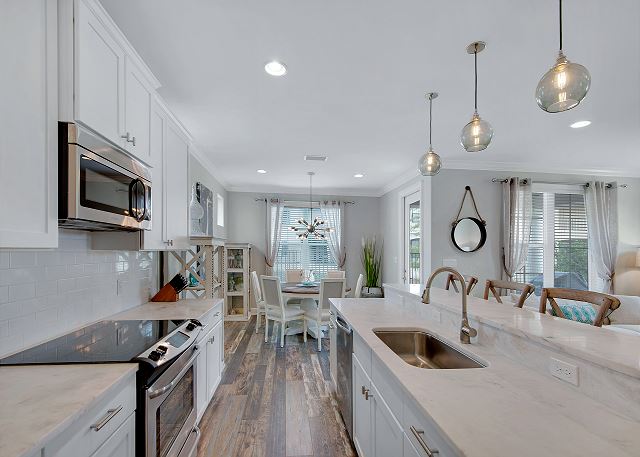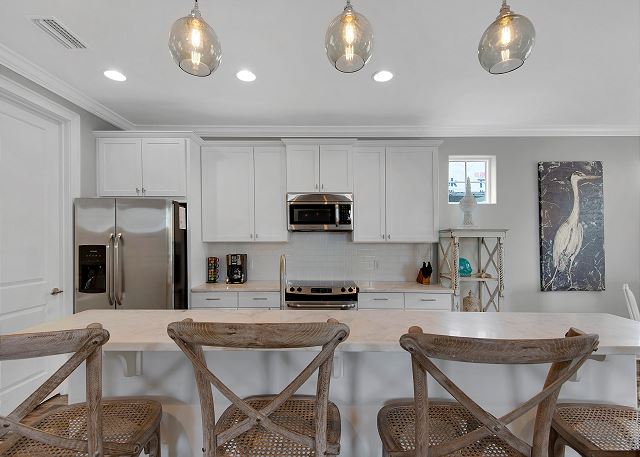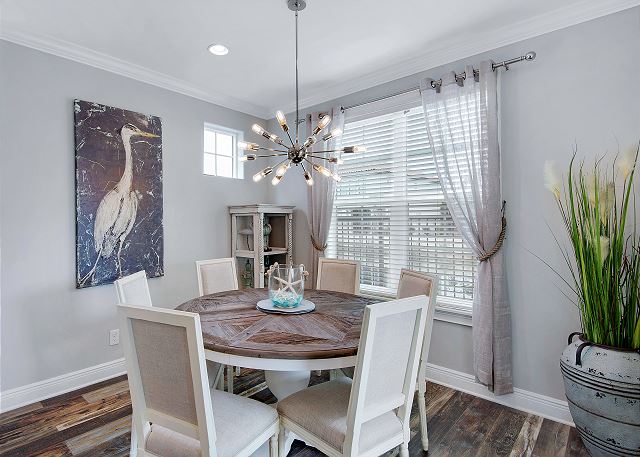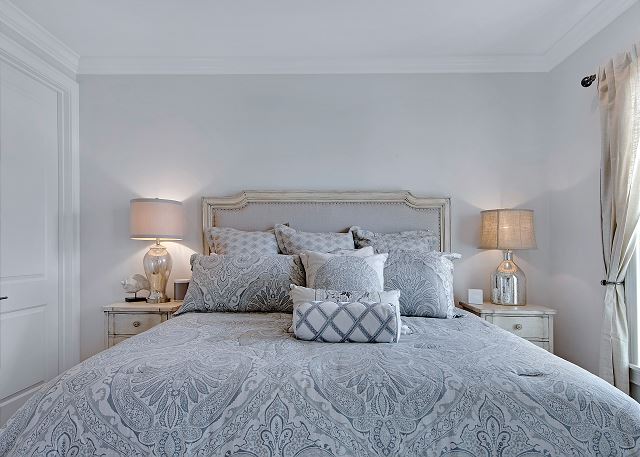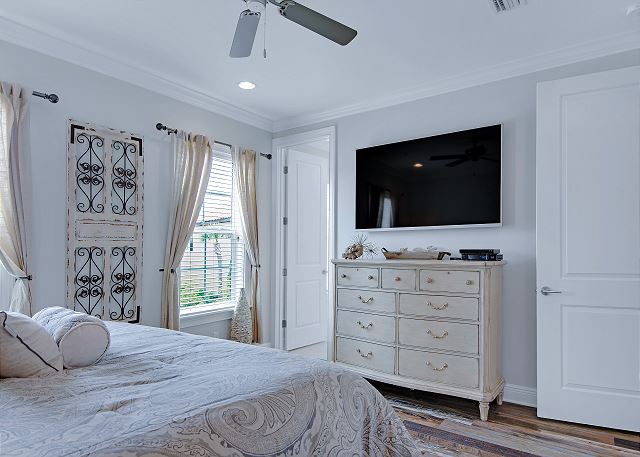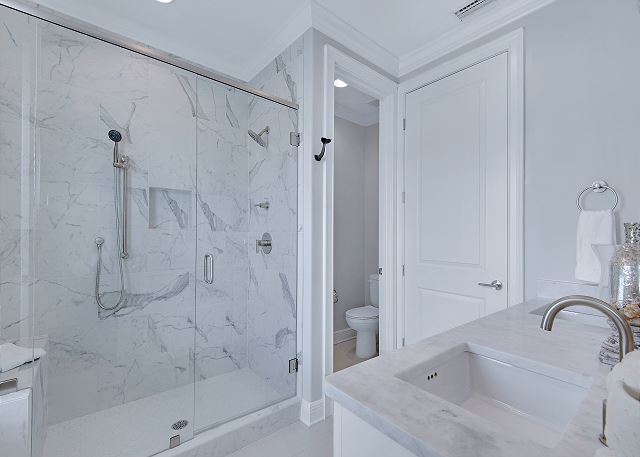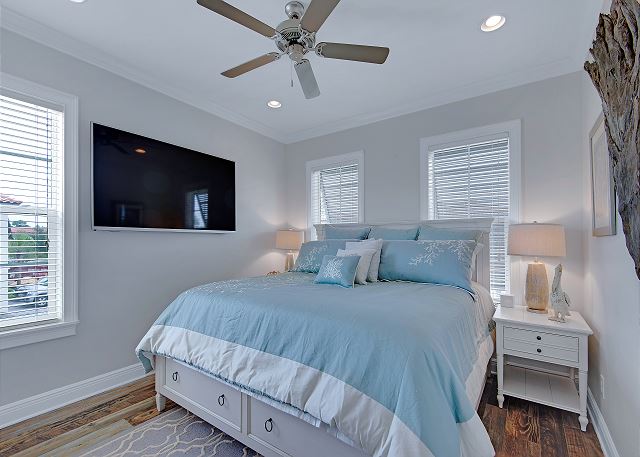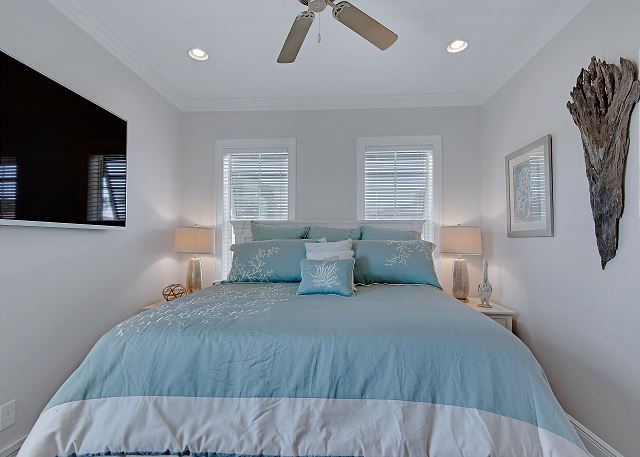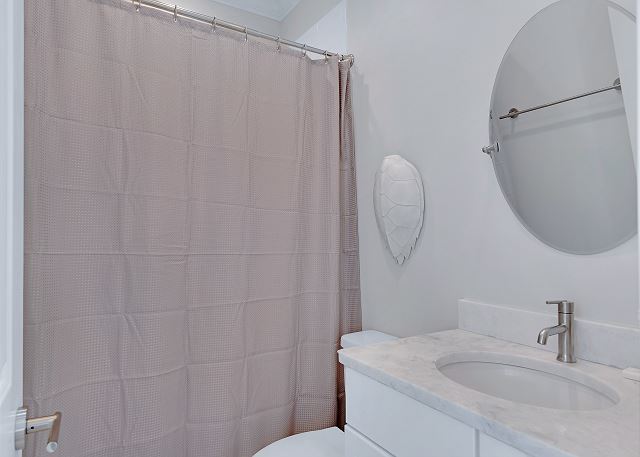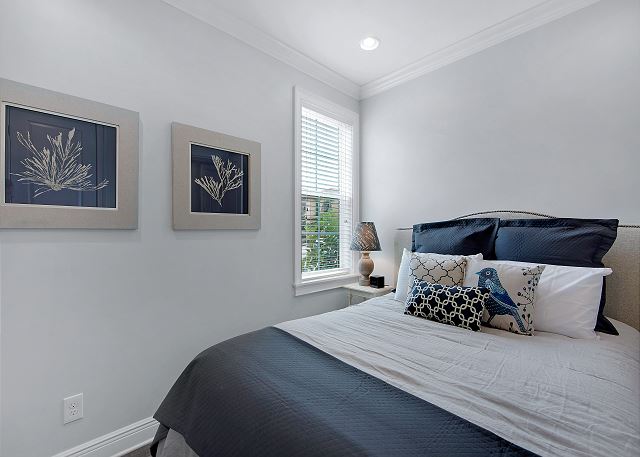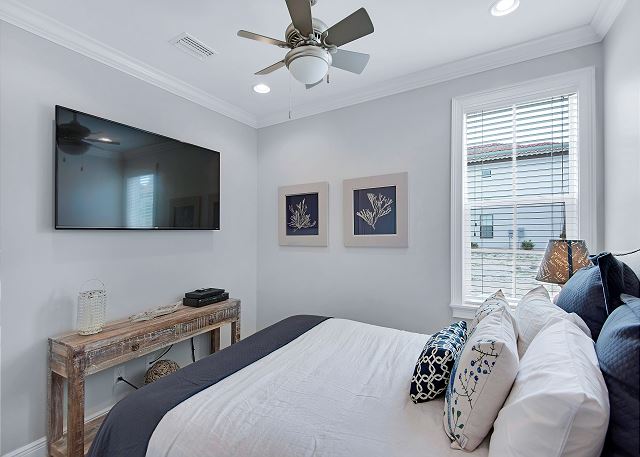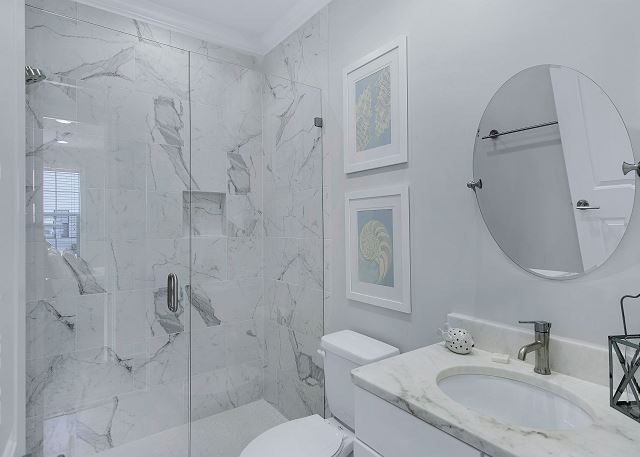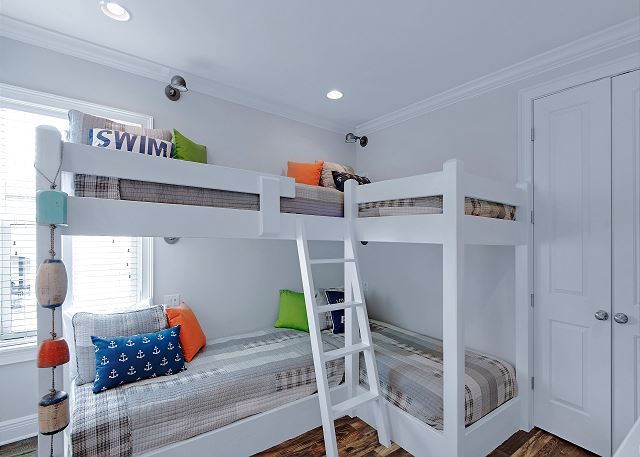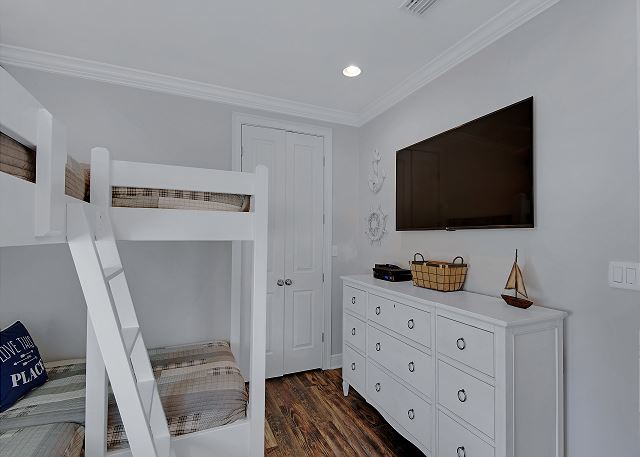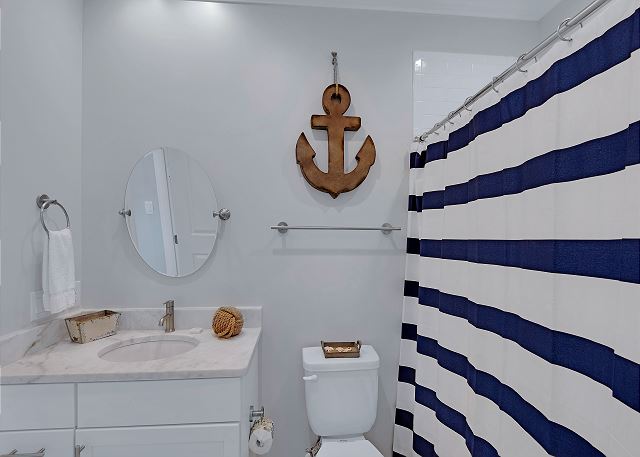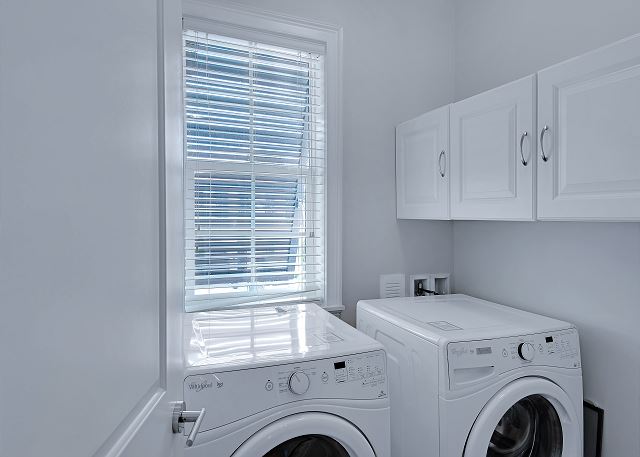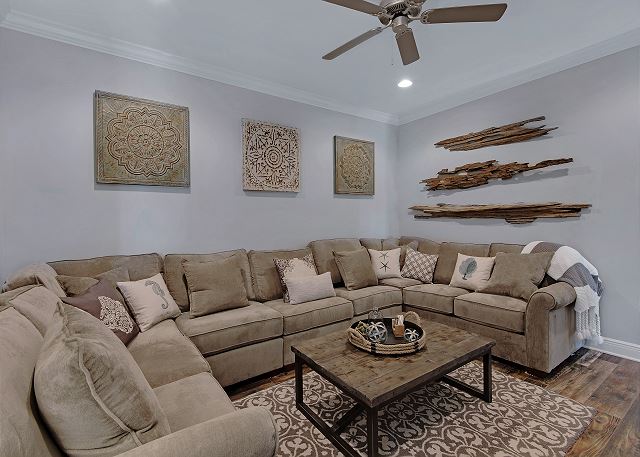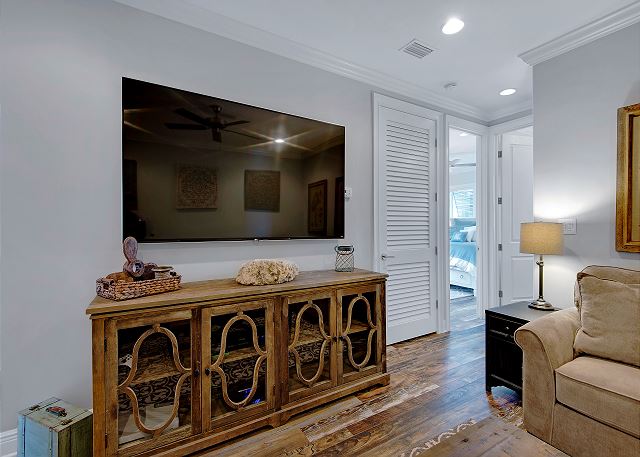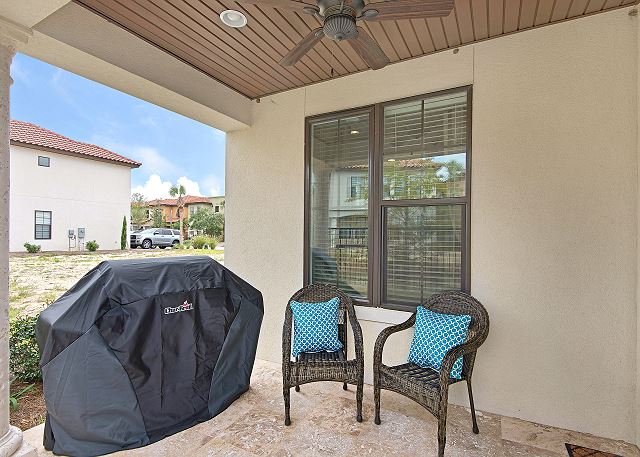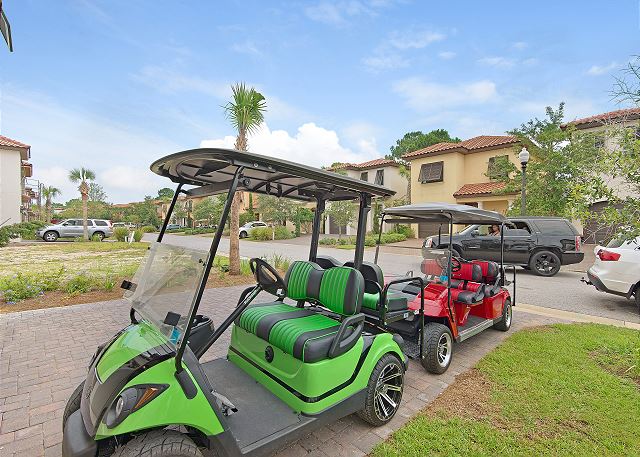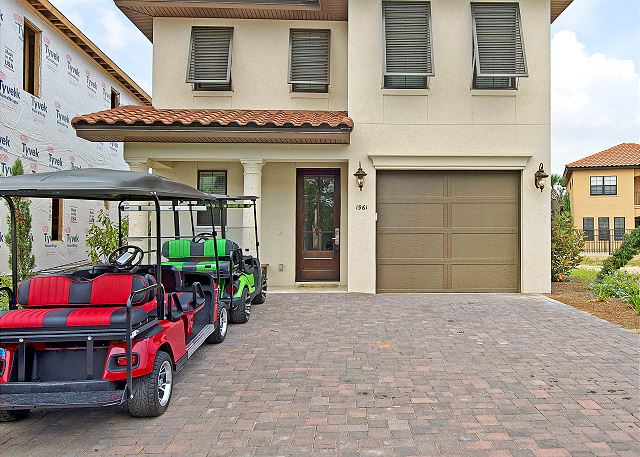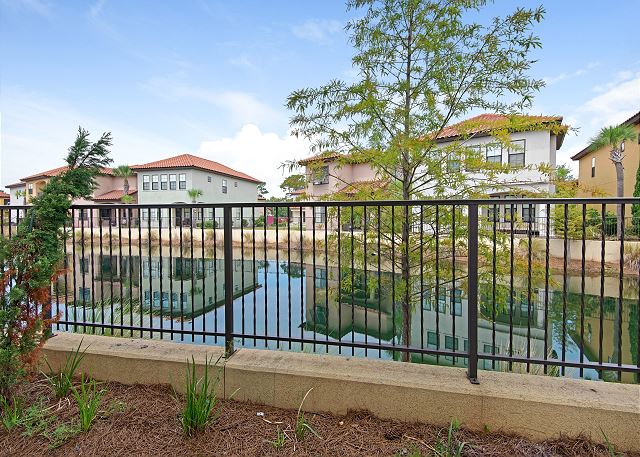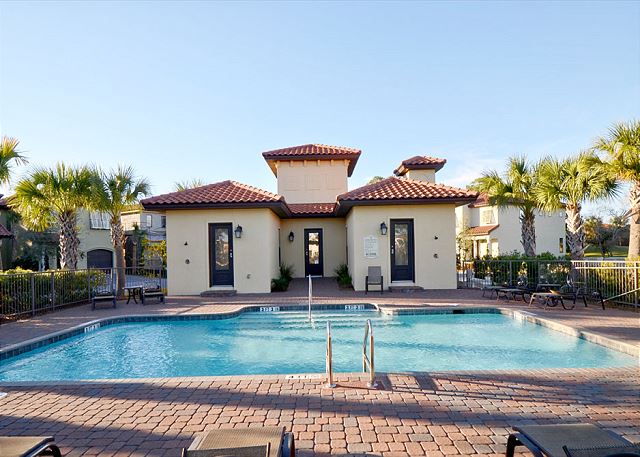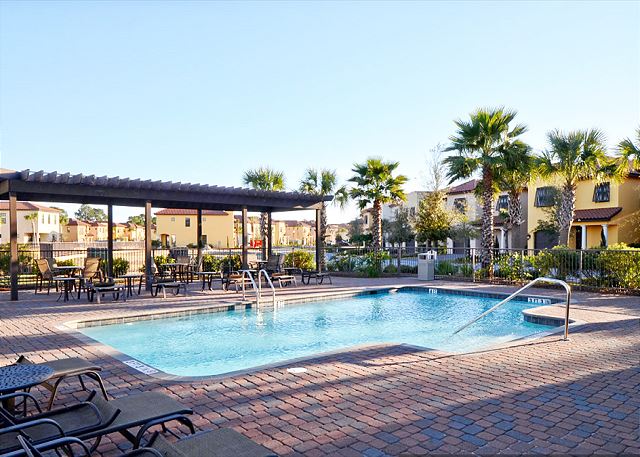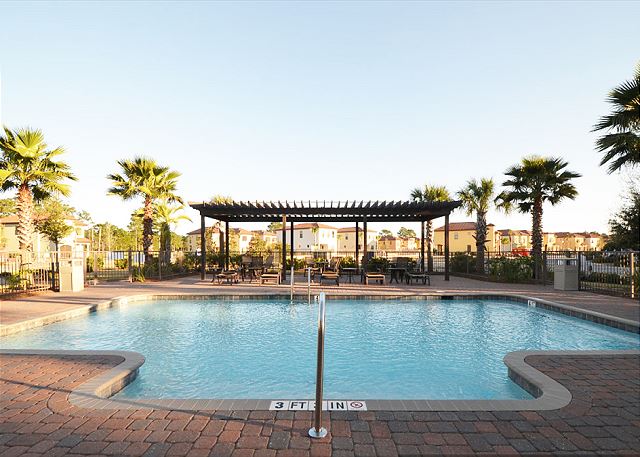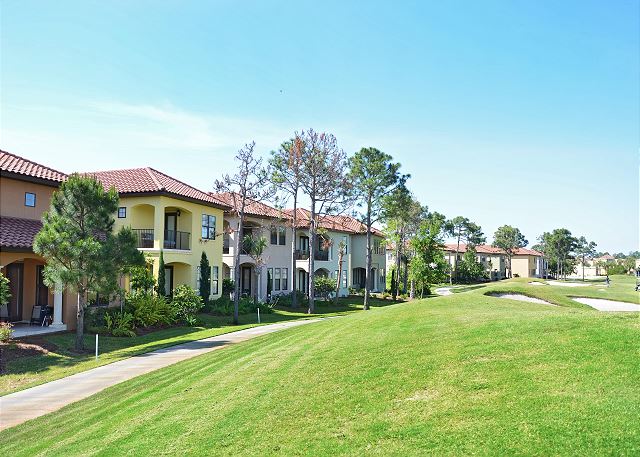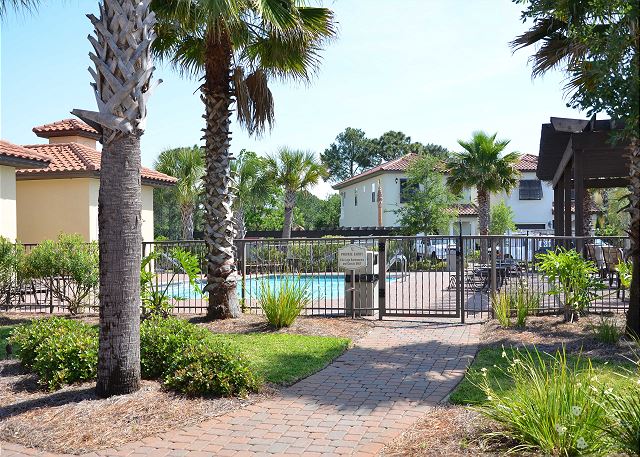 Sleeping Arrangements
2 King Beds | 1 Queen Bed | 2 Twin Bunk Sets
Next stop? It's all up to you! Create your custom vacation with two golf carts for your use to access the entire Sandestin® Golf and Beach Resort all while enjoying expertly appointed accommodations and high end, custom finishes.

Located on the Bayside, you will be just steps from the always bustling, Village of Baytowne Wharf® where seasonal, nightly events are always happening. Outdoor movies, concerts, plays, plus shopping, an arcade and numerous restaurant option are all just a short walk, bike ride or golf cart ride away!

Spend your day exploring a unique side of the Sandestin® Golf and Beach Resort when you ride over to the Baytowne Marina to explore the Choctawhatchee Bay by stand-up paddle board or kayak.

For the sports enthusiast, the Tennis Center and three nationally recognized golf courses are minutes away. Perfect your serve in the morning and find yourself relaxing on one-of-a-kind sugar white sand beaches in the afternoon. Get to the Gulf in no time at all by using the resort's dedicated cart or bike paths where you can relax the day away or try out that new boogie board!

When it's time to relax and refresh before heading out to dinner, know you'll be doing it in the utmost in style and luxury. The home offers a floor plan that will offer privacy and comfort to each of your guests, no matter their age. The main floor master suite eliminates stairs and optimizes convenience with an adjacent bathroom.

Making your way into the main living space, the décor will impress the interior design aficionado in your group while still offering a comfortable place for the guys to enjoy and relax. Need more seating space? This property has a unique loft with a large wrapped sofa and a 79" flat screen TV! This will certainly please the youngest of your guests (or at least your kids at heart)!

The master suite offers beautiful views of the surround lake plus cool, neutral colors that will keep you relaxed and ready for more of your custom vacation.

Additional sleeping options include a bunk room for the kids and another guest suite with a queen bed and TV.

Complete your vacation experience with additional amenities unique to Villa Lago like at-home parking, a neighborhood pool, close proximity to the Baytowne Conference Center and Baytowne Golf Course.



My Vacation Haven Added Fun

As a My Vacation Haven guest you will have access to Complimentary Beach Chairs, Umbrella, Boogie Board & Sand Toys (stored in the vacation rental for your use).



My Vacation Haven has partnered with several local restaurants and merchants to offer you discounts on activities, dining and more during your stay. When you book with My Vacation Haven, you'll receive a host of free coupons for discounts on everything from bike rentals to beach portraits. So, book now and enjoy more!



An Incredible Beach Vacation is Awaiting Your Arrival.

Book online now or call!

My Vacation Haven. YOUR Vacation Spot!

Additional Rental Requirements

Must be 25 years of age or older (renter and guests) unless accompanied by guardian.

No Smoking. Violators will be fined $750.00.

No Pets. Violators will be charged a fine of $750.

All information provided is deemed to be correct but is subject to change.
| Begin Date | End Date | Minimum Nights |
| --- | --- | --- |
| 2017-11-26 | 2017-12-28 | 3 |
| 2017-12-29 | 2018-01-01 | 3 |
| 2018-01-02 | 2018-03-09 | 3 |
| 2018-03-10 | 2018-03-23 | 3 |
| 2018-03-24 | 2018-04-06 | 3 |
| 2018-04-07 | 2018-05-18 | 3 |
| 2018-05-19 | 2018-06-01 | 3 |
| 2018-06-02 | 2018-06-22 | 7 |
| 2018-06-23 | 2018-06-29 | 7 |
| 2018-06-30 | 2018-07-06 | 7 |
| 2018-07-07 | 2018-07-27 | 7 |
| 2018-07-28 | 2018-08-03 | 7 |
| 2018-08-04 | 2018-08-17 | 7 |
| 2018-08-18 | 2018-09-03 | 3 |
| 2018-09-04 | 2018-09-28 | 3 |
| 2018-09-29 | 2018-10-19 | 3 |
| 2018-10-20 | 2018-11-02 | 3 |
| 2018-11-03 | 2018-11-16 | 3 |
| 2018-11-17 | 2018-11-24 | 3 |
| 2018-11-25 | 2018-12-26 | 3 |
Minimum Age Limit for Renters

Sandestin / Miramar Beach
Thank you for entering your review. The review will become available to the system shortly.
My vacation
Rating:
Review Date: 10/03/2017
Beautiful place could not ask for any better beautiful resort
Manager Response: 10/10/2017
Response from My Vacation Haven
Thank you for staying with us, Elisa! It was an honor to host your family and we would love to host your future trips to the area as well!
Vacation 2017
Rating:
Review Date: 08/07/2017
We met 2 of our daughters and their families at the home and stayed a week. Had lots of fun. It was our second time there but in different rentals. We also referred John and Doris Nichols and Matt and Alicia Nichols to the same area and they were there In June. Every one has enjoyed. A few issues this last trip that we were disappointed in Our garage door opener and door did not work, nor the keypad and the maintenance people knew that from day 1 and never came to fix it all week. Also the TV in the upper family room has no power to the DVD player and would not work all week. Also the TV in the bunk bed room did not work. On the very last day we saw a huge **** roach, So glad we didn't see it earlier in the week. One other thing, the main level bedroom has no storage, drawers etc. We do not like to live out of a suit case.
Manager Response: 08/08/2017
Response from My Vacation Haven
Thank you for staying with us, Anita! Unfortunately, another guest ran a golf cart into the garage door the week prior to your arrival and we are waiting on the replacement that should be here next week. We are sending maintenance techs out to check out those TV's- thank you for letting us know! The critter you saw is fairly typical for this rainy summer season but on the bright side we are keeping the pest control company economy in full swing these days- we'll send our guys out to handle the creature. Fingers crossed for complete eradication soon! We are so glad you enjoyed your stay otherwise and would be honored to host your future trips to the area!
Vacation 2017
Rating:
Review Date: 07/17/2017
This was a great location and the villa was nice overall. We had some issues with the golfcarts that were resolved for the most part. Unfortunately, one of them did not have headlights so we were unable to use that one at night which was a bit of an inconvenience, but did not take away from a our experience in general. The villa was quite accomodating for our crew of 10. The beds were particularly comfortable and there was more than enough "extras" to meet our needs. I would recommend this place to both family and friends in the future. We absolutely love coming here year after year!
Manager Response: 07/18/2017
Response from My Vacation Haven
Thank you, Carol! We are so glad you enjoyed your stay and would be honored to host your future trips to the area!
Family Vacation
Rating:
Review Date: 07/14/2017
First let me say the rental is gorgeous and nicely appointed with all items you would need for a home away from home. This is my 4th time booking with MVH and it was easy but not without some minor hiccups. David, assisted me in booking 2 homes this summer. I didn't complete my booking via the website because I wanted to make sure I didn't make any mistakes, so I called and he completed my booking to then call me back days later to say the two homes I wanted were on different check-in schedules so we needed to change one. We did and that was that. Upon arriving to our unit we noticed the rental wasn't as clean as it should've been. Needed some vacuuming done downstairs, some crisper sheets on one of the beds upstairs, some dried sauce on some of the furniture that would've lifted with proper cleaning and none of the televisions upstairs worked at all. Now, I'd read the latest review on this unit just before we left to come and the TV situation was mentioned in one or more of them. I should've called ahead to ensure that issue had been taken care of but I didn't. I called the office and got a machine and Jessica returned my call very shortly after my message and sent housekeeping right over and it was nearly 8pm and maintenance came the next morning for the tv's but it required the actual cable company to come the day after that. Our stay was from July 1-8, and Im sure guests were turning over very quickly but I wanted to make the management aware as Im sure these things just happen sometime. From then on everything was smooth, we love the Villa Lago community, and the golf carts are a life saver with so many of us going in different directions. I will say it would've been even better to have received a follow up call or email apologizing for roughly three days of workers in and out, but that fact would not stop me from using MVH in the future. I also appreciate speedy response time when issues arise, I can appreciate righting wrongs in a timely manner.
Manager Response: 07/18/2017
Response from My Vacation Haven
Thank you, Tara! We are so glad you enjoyed your stay and would be honored to host your future trips to the area!
Perfect Stay
Rating:
Review Date: 05/23/2017
Easy to get to the beach via the golf carts, plenty of space in this charming villa that is tastefully done. The Baytowne Wharf is a fun golf cart ride away. We already looked to rebook this summer and it's all booked up!- no surprise but disappointing for us. We will be back for sure.
Manager Response: 05/23/2017
Response from My Vacation Haven
Thanks, Ashley! We are so glad you enjoyed your stay and would be honored to host you again soon!
3rd visit, okay stay not great
Rating:
Review Date: 05/20/2017
Ants everywhere and a broken gold cart I'm the garage
. The golf cart issue was resolved but they knew it was broken before I arrived. Why did I have to deal with it?
Manager Response: 05/23/2017
Response from My Vacation Haven
Hi Andrew, I am so sorry that you experienced this issue during your stay. I can look into the golf cart issue to see why that had to affect your stay particularly, but I would love to prove to you that a situation like this is not the norm. Come back to stay with us soon!
Beautiful Unit!
Rating:
Review Date: 03/08/2017
Overall a very nice unit with two golf carts. We had a problem with the tv's in the upstairs rooms not working, but overall a great place to stay.
Manager Response: 03/08/2017
Response from My Vacation Haven
Thank you for your wonderful review! We will check out those upstairs TV's for you. We hope to see you again soon!
Home away from Home
Rating:
Review Date: 10/25/2016
Our recent stay in this home was so relaxing. We can not wait to return. The home was stylishly decorated. The colors were so inviting and relaxing and most of all it was very clean.
Wonderful Property
Rating:
Review Date: 07/18/2016
Property was new and was professionally decorated and appointed. Golf carts and outdoor gas grill a big plus. Would definitely stay again!
Wonderful Stay
Rating:
Review Date: 08/26/2015
Our family thoroughly enjoyed our stay at Villa Lago. Only 1 of our family members had visited Destin previously so we initially we wanted to rent a home on the beach but were glad we decided to stay in the resort.Everything was perfect - the home was immaculate and had anything we could possibly need. The (2) golf carts fit us perfectly. We used them daily to visit the wharf and tour the resort. We ate at one of the resort's restaurants at least once a day. Everyone in our family caught at least 2 fish during the week. We were pleasantly surprised that the outlet shopping was only a short drive away. Our only regret is that we didn't discover the jet skis and boat rentals available on the resort until our last evening. The MyVacationHaven app was so helpful (the codes and lists of things to do), check in/out was seamless and the home being built next door was not a distraction at all. Personally, I don't like to stay on vacation more than 3 or 4 nights, but I honestly didn't want to leave.We enjoyed ourselves so much that we plan to rent the same home or at least stay in the same neighborhood next summer! Thank you so much - we had a great time!
Your request has been sent. We look forward to meeting all your vacation needs!