Villa Lago 1882 (2G) - 4BR 4BA - (12)
Sandestin / Miramar Beach Vacation Rental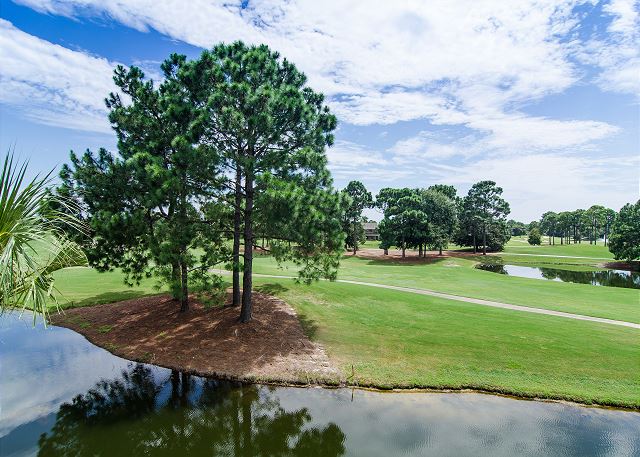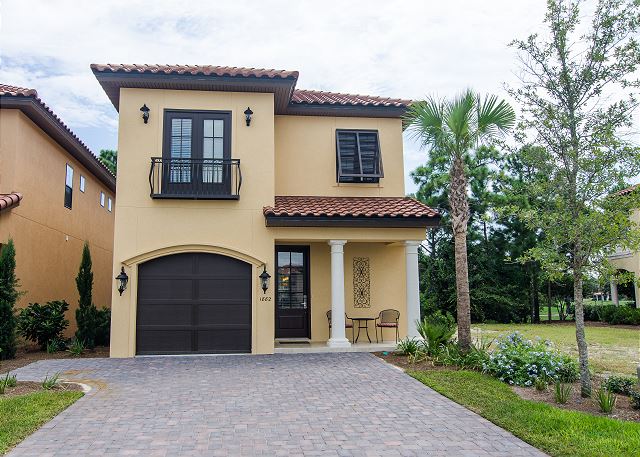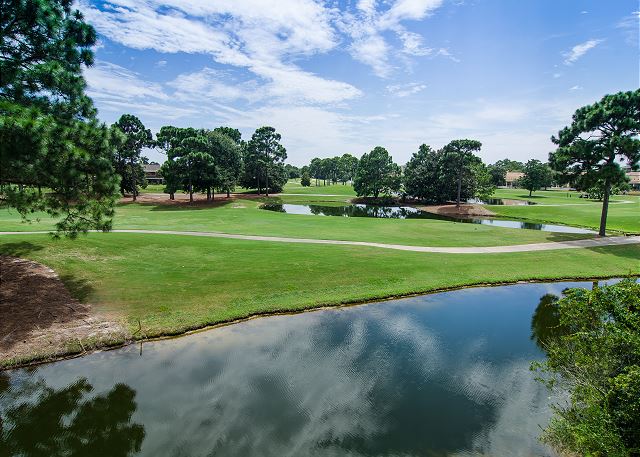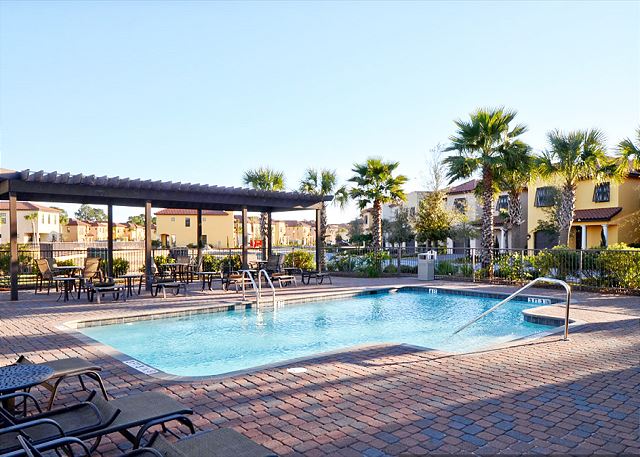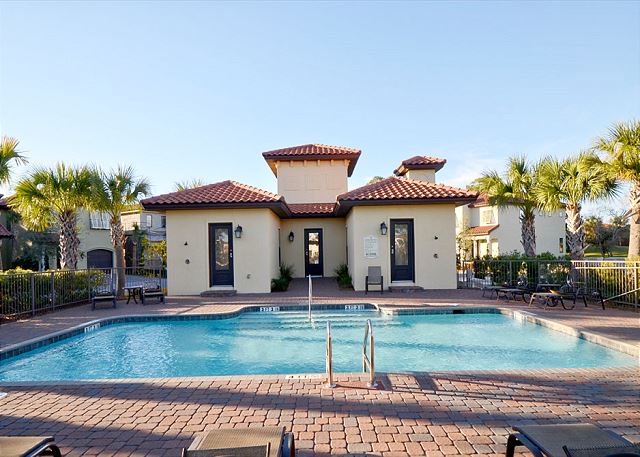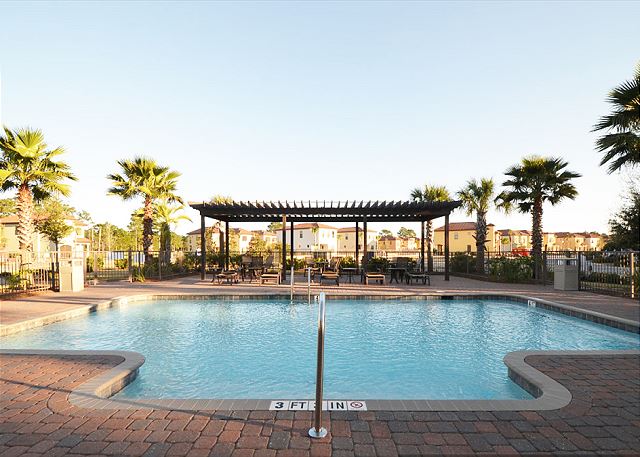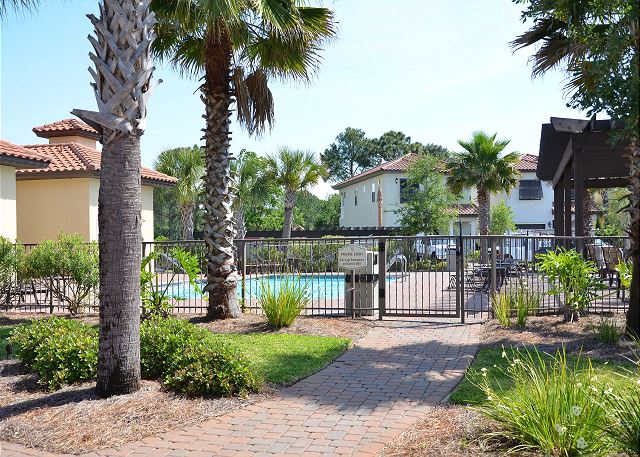 Sleeping Arrangements
3 King Beds | 1 Twin Bunk Set
TWO GOLF CARTS Included! Modern beach style meets lake-side charm in this new construction single-family home situated along one of Sandestin's lakes. Your entire group (up to 12 guests!) will relish with plenty of space, styled upgrades, convenient transportation and specialty perks for the kids!

Ready the younger members of your group for the Villa Lago Community pool or beautiful white sandy beach quickly and with ease in this roomy and fully upgraded kitchen complete with beautiful granite countertops, stainless steel appliances and tiled floors. The home will easily host everyone with dining space at the breakfast bar, adjoining dining room or outdoor dining patio which overlooks the lake and golf course.

Transportation is a breeze with two golf carts available to this home's guests leaving minutes from the beach or bay. If you prefer to walk or bike, make use of the miles of dedicated paths in and around Sandestin which lead to great amenities such as Sandestin Tennis, the Baytown Golf Course and nearby marina.

As you wind down from your day of golf, shopping, dining, tennis or water sports, take calm in knowing this home's unique floor plan offers two first floor bedrooms and two second floor bedrooms, each with an en suite bathroom accented with modern glass and tile upgrades. The bedrooms also include new flat screen TVs . Everyone will be able to enjoy privacy and the comforts of home.

Complete your vacation experience with additional amenities unique to Villa Lago, like at home parking, a private neighborhood pool, and proximity to the Baytowne Conference Center, Baytowne Wharf and Baytowne Golf Club Course.

Villa Lago is latest addition to the Sandestin® resort offering new construction, single family three and four bedroom homes with Mediterranean-style and resort comfort. Villa Lago is situated in the heart of Sandestin® Golf and Beach Resort alongside the newly renovated Baytowne Golf Course. Enjoy the nearby resort amenities like the Villa Lago private pool and clubhouse and the first class dining and entertainment options of Village of Baytowne Wharf.



Villa Lago neighborhood features include at home parking, neighborhood pool, proximity to the Baytowne Conference Center and Baytowne Golf Club Course.



My Vacation Haven Added Fun

As a My Vacation Haven guest you will have access to Complimentary Beach Chairs, Umbrella, Boogie Board & Sand Toys (stored in the vacation rental for your use).



My Vacation Haven has partnered with several local restaurants and merchants to offer you discounts on activities, dining and more during your stay. When you book with My Vacation Haven, you'll receive a host of free coupons for discounts on everything from bike rentals to beach portraits. So, book now and enjoy more!



An Incredible Beach Vacation is Awaiting Your Arrival.

Book online now or call!

My Vacation Haven. YOUR Vacation Spot!

Additional Rental Requirements

Must be 25 years of age or older (renter and guests) unless accompanied by guardian.

No Smoking. Violators will be fined $750.00.

No Pets. Violators will be charged a fine of $750.

All information provided is deemed to be correct but is subject to change.
| Begin Date | End Date | Minimum Nights |
| --- | --- | --- |
| 2017-11-26 | 2017-12-28 | 3 |
| 2017-12-29 | 2018-01-01 | 3 |
| 2018-01-02 | 2018-03-09 | 3 |
| 2018-03-10 | 2018-03-23 | 3 |
| 2018-03-24 | 2018-04-06 | 3 |
| 2018-04-07 | 2018-05-18 | 3 |
| 2018-05-19 | 2018-06-01 | 3 |
| 2018-06-02 | 2018-06-22 | 3 |
| 2018-06-23 | 2018-06-29 | 3 |
| 2018-06-30 | 2018-07-06 | 7 |
| 2018-07-07 | 2018-07-27 | 3 |
| 2018-07-28 | 2018-08-03 | 3 |
| 2018-08-04 | 2018-08-17 | 3 |
| 2018-08-18 | 2018-09-03 | 3 |
| 2018-09-04 | 2018-09-28 | 3 |
| 2018-09-29 | 2018-10-19 | 3 |
| 2018-10-20 | 2018-11-02 | 3 |
| 2018-11-03 | 2018-11-16 | 3 |
| 2018-11-17 | 2018-11-24 | 3 |
| 2018-11-25 | 2018-12-26 | 3 |
Minimum Age Limit for Renters

Sandestin / Miramar Beach
Thank you for entering your review. The review will become available to the system shortly.
Family vacation in Destin 2017the
Rating:
Review Date: 07/28/2017
The home was lovely, well furnished and very clean. However, the cofffee pot leaked, the ice maker did not work, and there was no spread or coverlet on the two upstairs big beds.
Manager Response: 07/31/2017
Response from My Vacation Haven
Thanks, Amy we are so glad you enjoyed your stay. It was an honor to host you and we would be honored to host your future trips to the area!
Wonderful Villa Lago 1882
Rating:
Review Date: 06/23/2017
We had gathered in Destin for a family reunion and this vacation was wonderful. It was clean and conveniently located to everything. The younger generation thoroughly enjoyed the golf carts! We couldn't have asked for better weather and our entire experience was fantastic!
Manager Response: 07/18/2017
Response from My Vacation Haven
Thanks, Phyllis! We are so glad you enjoyed your stay and would be honored to host your next trip to the area!
Recent Family Reunion
Rating:
Review Date: 06/14/2017
Love the location and house! Two minor distractions: ice maker broken and no handle on the dishwasher.
Manager Response: 06/21/2017
Response from My Vacation Haven
Thanks, Carlton! We will look into those "distractions"-- thank you for letting us know! We are so glad you enjoyed your stay and would be honored to host your future trips to the area! Come back to see us soon!
Great time in Destin!
Rating:
Review Date: 03/14/2017
Very nice place except for the mattresses upstairs were not comfortable and the guests did not like them. Also the upstairs beds were filthy underneath them. It was a bummer to have to buy garbage bags for condo unit. 1 golf cart wouldn't take a good charge (needs new batteries) . In January when trying to make the last payment we had a heck of a time trying to get someone to call us back, we left numerous messages and never received a call back! We had to call again to make sure the unit was paid for.
Manager Response: 03/29/2017
Response from My Vacation Haven
Thank you for your excellent feedback. We are looking into these issues but are so glad that you would recommend our property to others. We would love to host you again and prove to you that your experience is not the norm.
Perfect family home!!
Rating:
Review Date: 10/17/2016
We loved everything about the home we stayed in!! We will definitely be booking this home again! Perfect beach vacation and everyone at My Vacation Haven was so helpful and nice!! Especially Brittany!
Great Stay!!
Rating:
Review Date: 08/06/2016
We had a blast!
Rating:
Review Date: 07/17/2016
Our stay was wonderful! The condo/house turned out to be just as the pictures showed. Having the two golf carts was key and made everything easily accessible. We never did use the shuttle. Pool was super close to the house. Beach was a little bit of a drive (on the golf carts), but very doable with four adults and four toddlers. We even packed the beach chairs & toys provided and a cooler. Baytowne Warf was also close & kids and adults loved that area. We will definitely return!
Great House
Rating:
Review Date: 08/15/2015
Our stay was great and the pictures were exactly how the house looked... We loved the community and loved the golf carts
Nice place to stay!!
Rating:
Review Date: 07/22/2015
What a great place to stay. One of the nicer areas of San Destin. 1 Min golf cart ride to the Baytowne Wharf! House is new and nice and had all the accommodations. Went with 3 couples and 2 small kids. Had a great time. I would definitely go back.
Great House!
Rating:
Review Date: 07/21/2015
We changed rentals mid-stay and the staff did a great job getting us into the unit early in the day. Beautiful house. Everything was clean and in good condition. The golf carts were a great plus. Loved it. Wish we could've stayed longer.
Wonderful Home
Rating:
Review Date: 06/18/2015
We will definitely ask for this property again in the future. We should have planned for a longer visit. Never have we rented such a well stocked home - lots of blankets, pillows and extra items to make our stay so convenient.
Exquisite Home!
Rating:
Review Date: 05/13/2015
This home was perfect for my family and me. It was very spacious and had plenty of room for everyone. The master walk-in closet was big enough we set up the pack-and-play for my 9 month old. The golf carts made going to the beach and resturant commute so convenient. There was no hassle of loading and unloading cars and buckling kids in and out of car seats, we just go on the golf carts and went. It was such a time saver. There is also a Publix grocery close to the house which has golf cart parking, making shopping easy and convenient. This is the perfect house and we hope to stay here again next summer.
Your request has been sent. We look forward to meeting all your vacation needs!