Tivoli 5292 (S)(G) 3BR 3BA - (8)
Sandestin / Miramar Beach Vacation Rental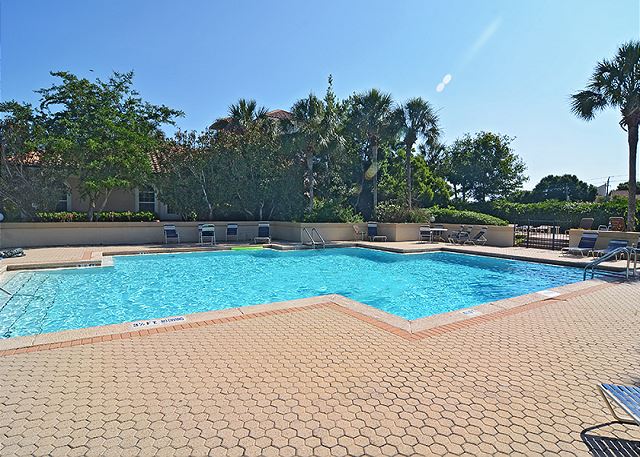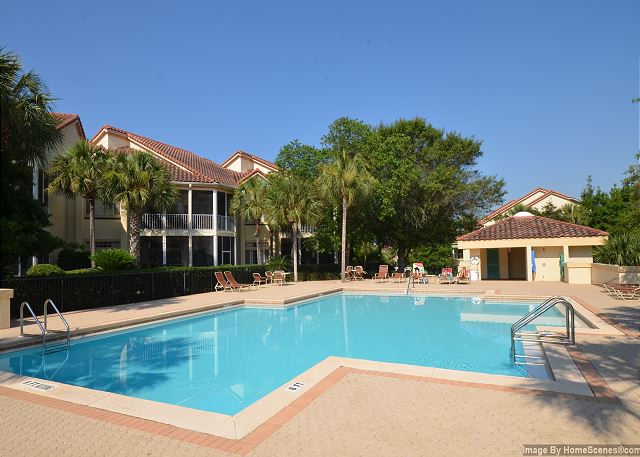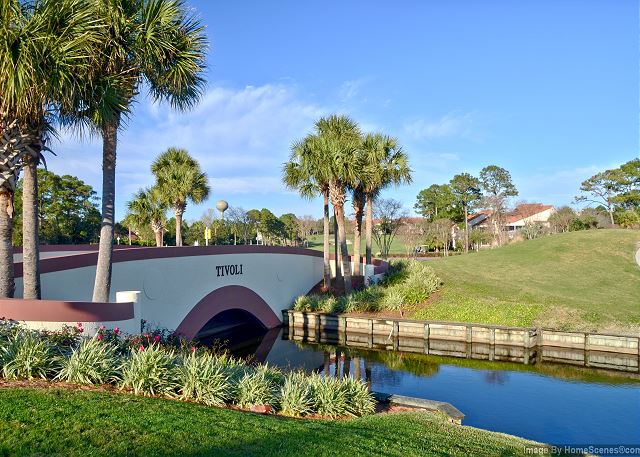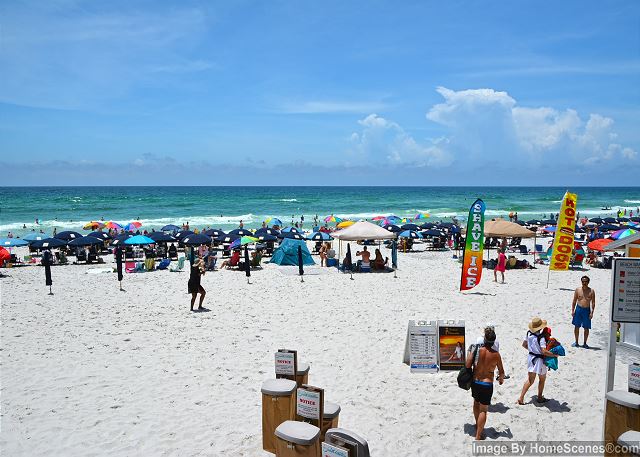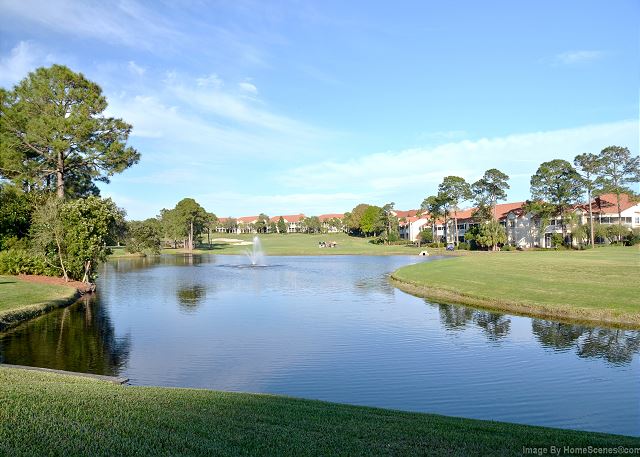 Sleeping Arrangements
2 King Bed | 2 Twin Beds | 1 Sofa Sleeper
GOLF CART INCLUDED! This lovely newly renovated condominium in Sandestin® Golf and Beach Resort's prestigious Tivoli neighborhood overlooks the lush Baytowne Golf Club course. The open, airy layout and warm inviting colors make this a condo the whole family can appreciate.

From a large master bathroom with master bath and walk-in shower, along with two comfortable guestrooms to a delightful new kitchen with gas stove, granite countertops and new stainless appliances, this condo aims to please the senses.

Bring the whole family or getaway with your golf buddies or girlfriends to relax in the large living room area that opens up into a private, screened-in porch overlooking the golf course. To soak up the sun, guests can step over to the Tivoli private pool (only available to Tivoli owners and guests) or head to the beach for a day on the Gulf waters.

This condominium has everything you need to enjoy your stay on the Emerald Coast. Stay here and you may not want to go home!

Located beachside at Sandestin® Golf and Beach Resort, Tivoli is a quaint neighborhood with spacious condominiums featuring with screened porches overlooking the Baytowne Golf Club and just a short walk to the beach, pool and community basketball court.

This community features spacious community pool, parking directly in front of condos, curbside trash pickup, within walking distance to the beach.



My Vacation Haven Added Fun

As a My Vacation Haven guest you will have access to Complimentary Beach Chairs, Umbrella, Boogie Board & Sand Toys (stored in the vacation rental for your use).



My Vacation Haven has partnered with several local restaurants and merchants to offer you discounts on activities, dining and more during your stay. When you book with My Vacation Haven, you'll receive a host of free coupons for discounts on everything from bike rentals to beach portraits. So, book now and enjoy more!

Additional Rental Requirements

Must be 25 years of age or older (renter and guests) unless accompanied by guardian.

No Smoking. Violators will be fined $750.00.

No Pets. Violators will be charged a fine of $750. If a pet causes damage in a non-pet friendly property the Vacation Rental Damage Protection Plan is voided and you will be held responsible for the cost of any damage caused by a pet.

All information provided is deemed to be correct but is subject to change.
| Begin Date | End Date | Minimum Nights |
| --- | --- | --- |
| 2017-11-26 | 2017-12-28 | 3 |
| 2017-12-29 | 2018-01-01 | 3 |
| 2018-01-02 | 2018-03-09 | 3 |
| 2018-03-10 | 2018-03-23 | 3 |
| 2018-03-24 | 2018-04-06 | 3 |
| 2018-04-07 | 2018-05-18 | 3 |
| 2018-05-19 | 2018-06-01 | 1 |
| 2018-06-02 | 2018-06-22 | 7 |
| 2018-06-23 | 2018-06-29 | 7 |
| 2018-06-30 | 2018-07-06 | 7 |
| 2018-07-07 | 2018-07-27 | 7 |
| 2018-07-28 | 2018-08-03 | 7 |
| 2018-08-04 | 2018-08-17 | 3 |
| 2018-08-18 | 2018-09-03 | 3 |
| 2018-09-04 | 2018-09-28 | 3 |
| 2018-09-29 | 2018-10-19 | 3 |
| 2018-10-20 | 2018-11-02 | 3 |
| 2018-11-03 | 2018-11-16 | 3 |
| 2018-11-17 | 2018-11-24 | 3 |
| 2018-11-25 | 2018-12-26 | 3 |
Minimum Age Limit for Renters

Sandestin / Miramar Beach
Thank you for entering your review. The review will become available to the system shortly.
Nice place to stay.....
Rating:
Review Date: 10/30/2017
This is a great place to stay with 3 bedrooms and 3 baths. The open floor plan of the living room/kitchen/dining area is large and spacious to accommodate all your family and friends. There is also a golf cart that makes it easy to get around the complex. The property is close to the beach and is just a quick drive over to get to the Village/Bay side area.
My only concern was that while the property looked clean upon arrival, there were lots of dead bugs found in many corners of many of the rooms and the dining room light was full of cobwebs. I'm not sure the place was spruced up prior to our arrival. Also, If you come with big coffee drinkers, then bring another coffee-maker because the 5 cup maker provided just didn't cut it for adults who like to drink coffee in the mornings. Also, there was mixed information given over the phone from the main office as to where we were supposed to actually place our garbage. Two of the burners on the gas range wouldn't light and the vacuum cleaner didn't work properly either. Overall, we enjoyed our stay but I prefer to stay somewhere that I don't have to clean upon arrival in order to enjoy the week.
Manager Response: 10/30/2017
Response from My Vacation Haven
Thanks for staying with us, Melanie! We have a 24 hour maintenance & housekeeping team that has not received feedback like this all summer! We will absolutely resolve this situation for future guests, and would have loved to mend the situation during your stay personally. It is an honor to host your vacation and we would love to host your future trips to the area!
Fall Break
Rating:
Review Date: 10/04/2017
The condo was very spacious and nice but not easy to find. There were some dead bugs laying around and a few live roaches. The golf cart that came with this unit was not in good shape, ie., back tires were bald, the brakes were bad and the battery did not last very long. The trash pickup was almost nonexistent. We won't be renting this particular condo again.
Manager Response: 10/10/2017
Response from My Vacation Haven
Thanks for staying with us, Don! Our housekeeping arrival inspection did not show photos with bugs or notes of a bug problem but it is not uncommon for bugs to appear during rainy weather like what you experienced during your stay. The golf cart receives regular maintenance but we will absolutely look into this feedback to see how we can make that better! The trash pickup happens daily by rolling the trash can to the end of the driveway, according to the homeowner's association's request.
Tivoli 5292 Spacious and great location.
Rating:
Review Date: 06/05/2017
Spacious condo with a full kitchen. Screened in porch with plenty of room to fit 8 people. Golf cart was a huge plus! It was nice to not have to get in the car to go a short distance. Property management was prompt when we had a quick question about the fridge. Highly recommend this condo as well as My Vacation Haven. This is the second time we have used this rental company and we will continue to book through MYH in the future.
Manager Response: 06/05/2017
Response from My Vacation Haven
Thanks, HEather! We are so glad you enjoyed your visit and would be honored to host your future trips to our area!
Beautiful!
Rating:
Review Date: 05/19/2017
Everything was wonderful. Beautiful home, great location and the golf cart was a great bonus!
Manager Response: 05/23/2017
Response from My Vacation Haven
Thanks, Patty! We are so glad you enjoyed your stay and would be honored to host you in the future! Come back to see us soon!
VERY HAPPY SNOWBIRDS!!!!!
Rating:
Review Date: 03/07/2017
This location was excellent for all our needs---our family of 5 came for visit--2 adults,2 teenagers and one child!!!! They loved EVERYTHING!!!! -We loved the floor plan of the villa--great for entertaining--and very comfortable for all our needs!!!!!
Manager Response: 03/08/2017
Response from My Vacation Haven
Thank you for your kind words! We are so glad that we could accommodate you and look forward to seeing you guys soon!
5292 Tivoli
Rating:
Review Date: 10/03/2016
5292 Tivoli is fantastic! We had no problems with our place other than the golf cart wasn't there the day we checked due mechanical issues. However, My vacation rental provided a loaner until we got the repairs were made. When the 6 seater was returned to us we could only get one headlight to work at night. Other than that everything was perfect!
Great Vacation house
Rating:
Review Date: 08/06/2016
Loved staying here - everything was clean and very well kept. We enjoyed the golf cart and being able to get around the resort so easily. Rooms and baths are spacious. In the master bath, I would suggest putting in some towel bars or hooks. There was nowhere to hang your towel. Overall, a great place and we will definitely return!
What an Outstanding Vacation!
Rating:
Review Date: 07/14/2016
My family thoroughly enjoyed the resort and our unit. The staff were gracious enough to allow us to check in early since we were traveling with an infant. My sons played golf at the resort and were very pleased as well.Thank you for making our family vacation a very memorable event!
Best Condo Ever!
Rating:
Review Date: 08/04/2015
Everything we needed was there. Clean and functional. Golf cart and grill were much appreciated extras. Kitchen well-stocked. The clothes dryer needed several cycles to dry but it was not a show-stopper. Quiet and restful. We would definitely rent this unit again.From My Vacation Haven Team - Thank you for your feedback! We will look into this issue to have it resolved.
Beautiful condo
Rating:
Review Date: 05/27/2015
My sister and I just returned from a very relaxing stay in Tivoli 5292. The condo was one of the nicest we've stayed in. Beds were very comfortable. It was nice having 2 king suites. Although it was larger than we needed the offseason price was great! We used the 6 seat golf cart daily to shop at the Boulevard Shops for groceries and our daily Starbucks fix. Sandestin is our go to resort in Florida. We meet here from California and Louisiana at least once a year! Onsite property management was also very helpful.
Your request has been sent. We look forward to meeting all your vacation needs!