Luau I 7706 - flr17 - 1BR 1BA - (4)
Sandestin / Miramar Beach Vacation Rental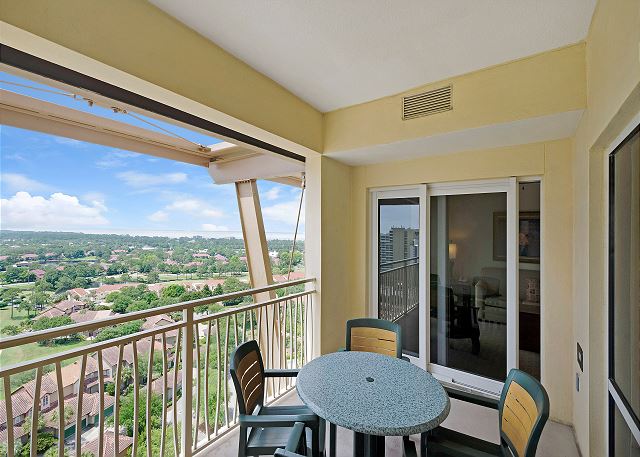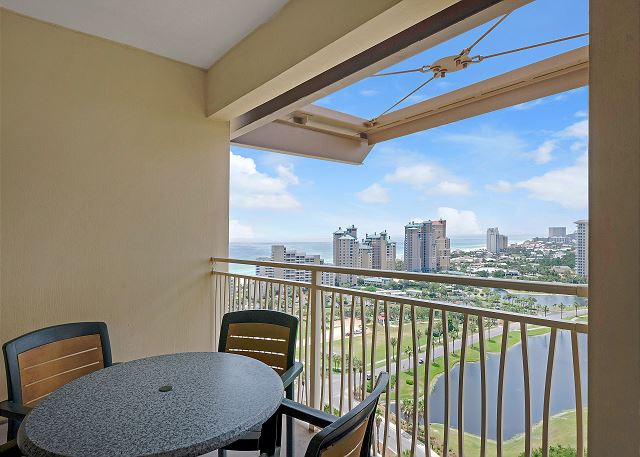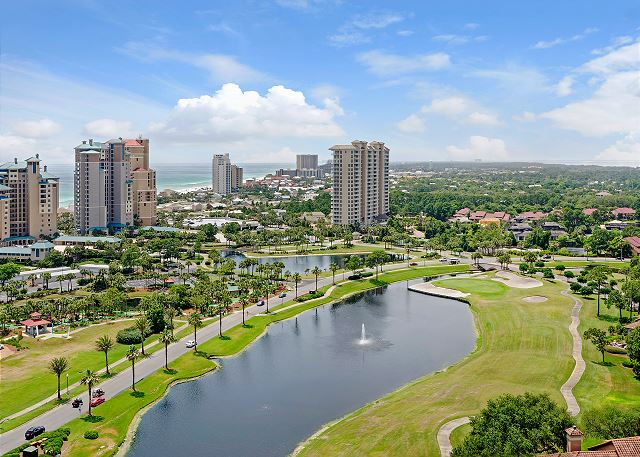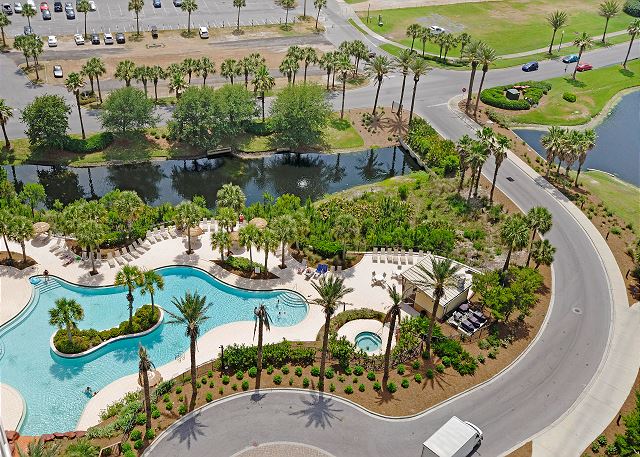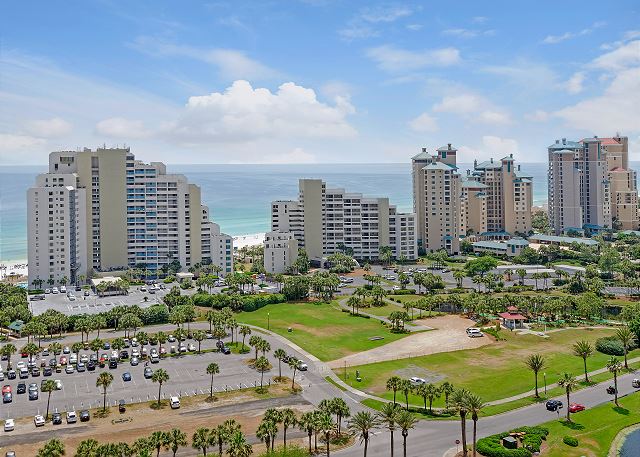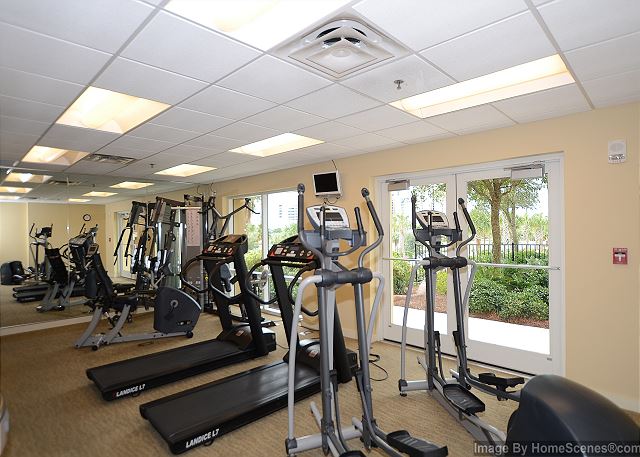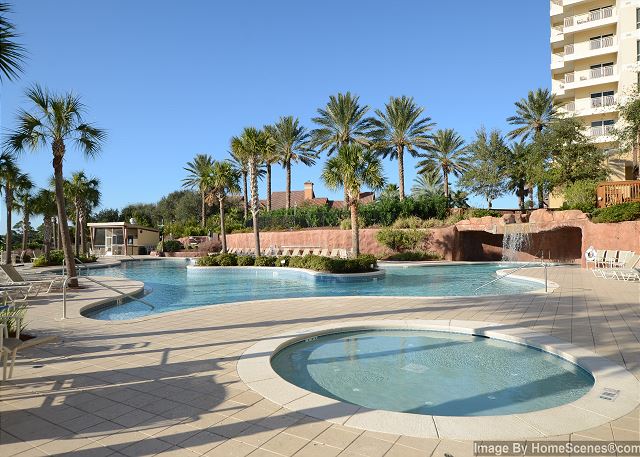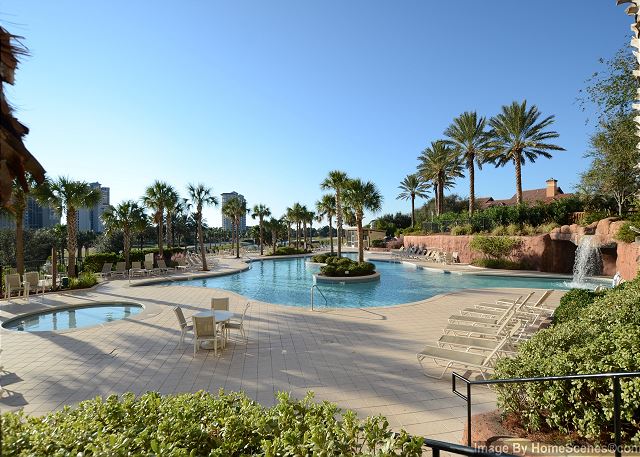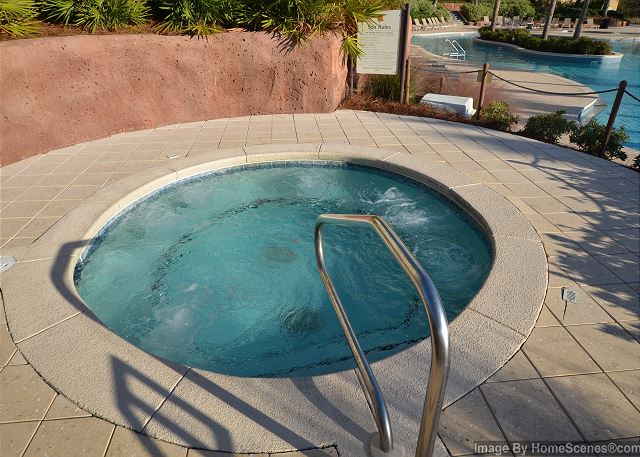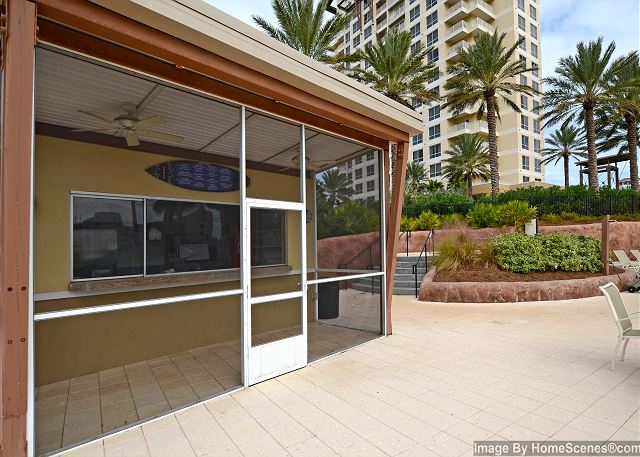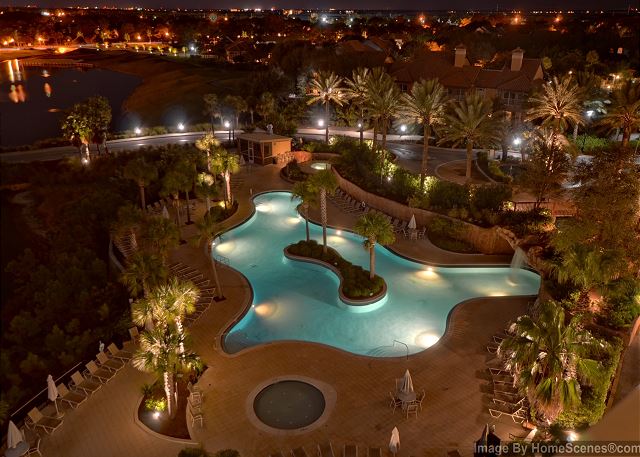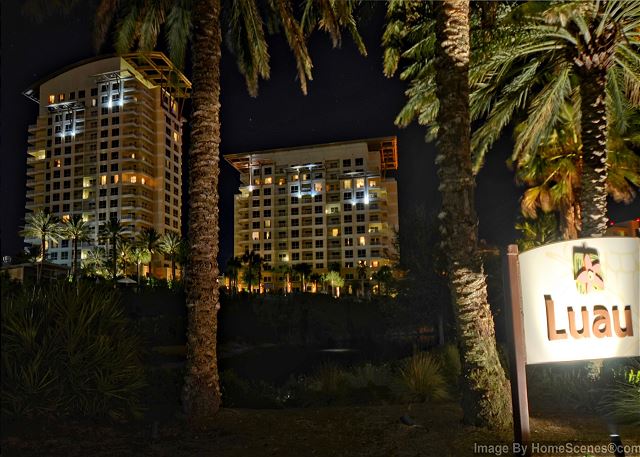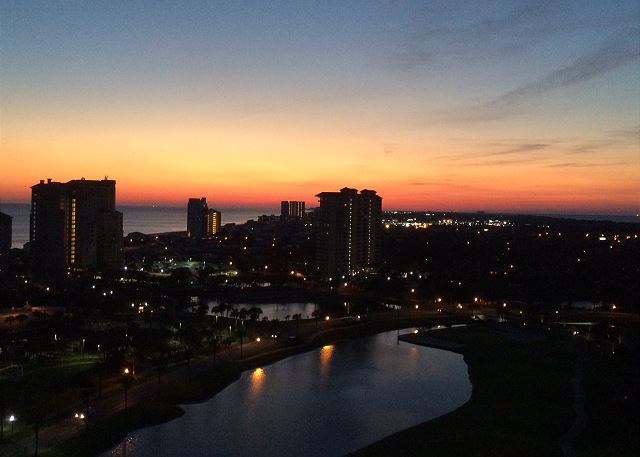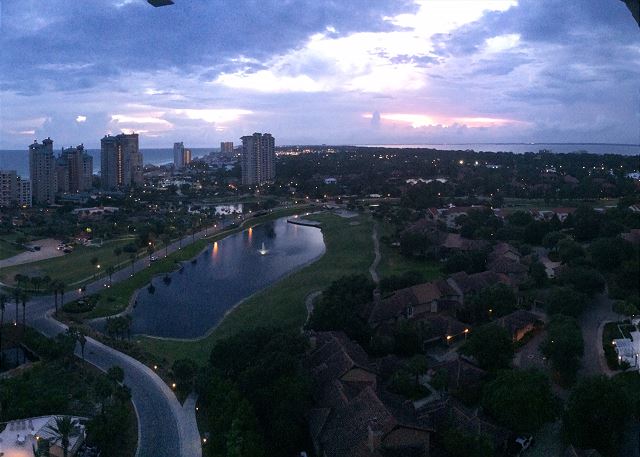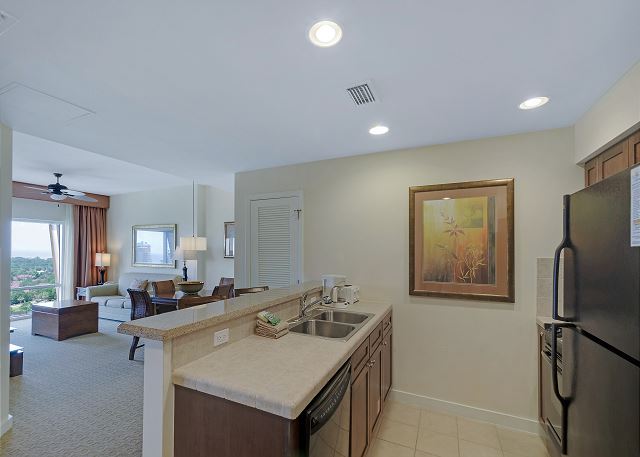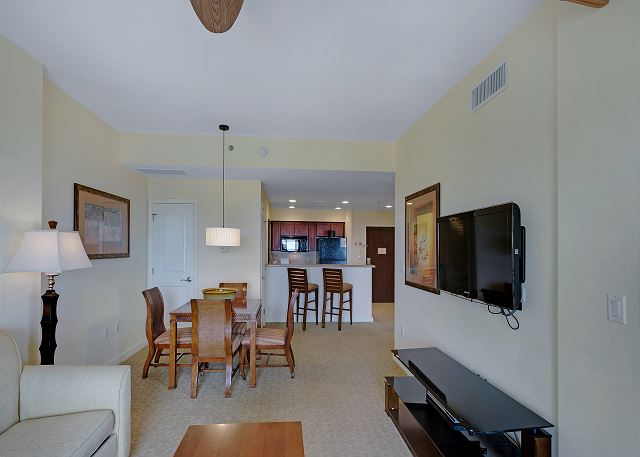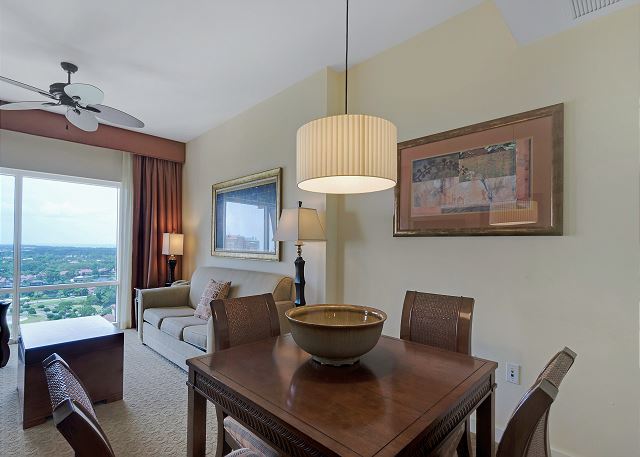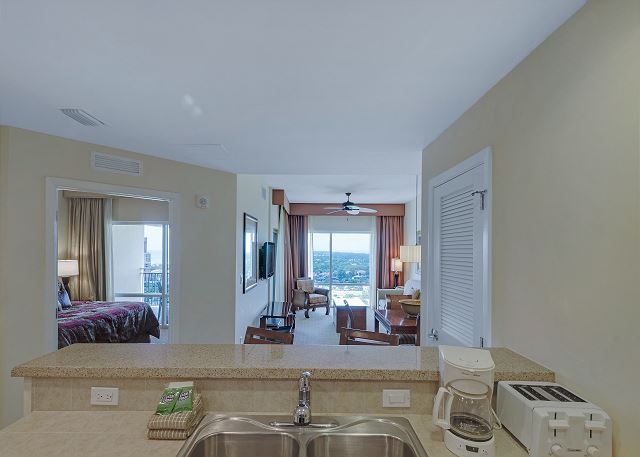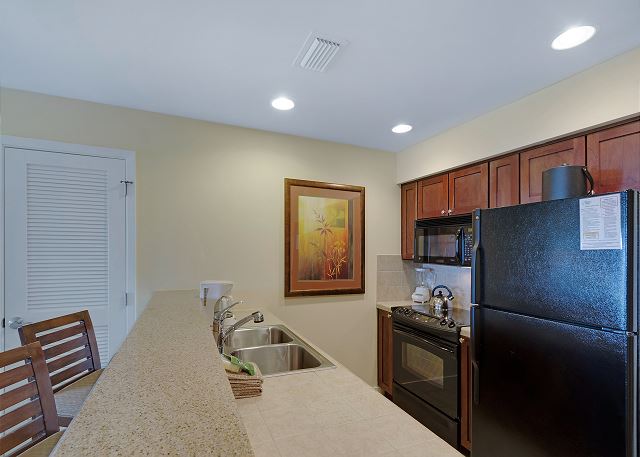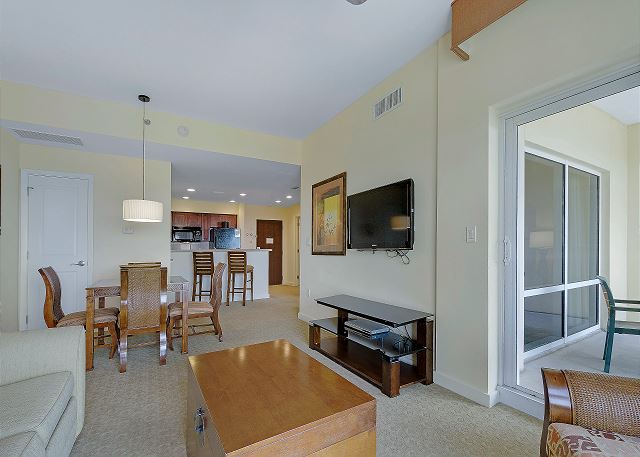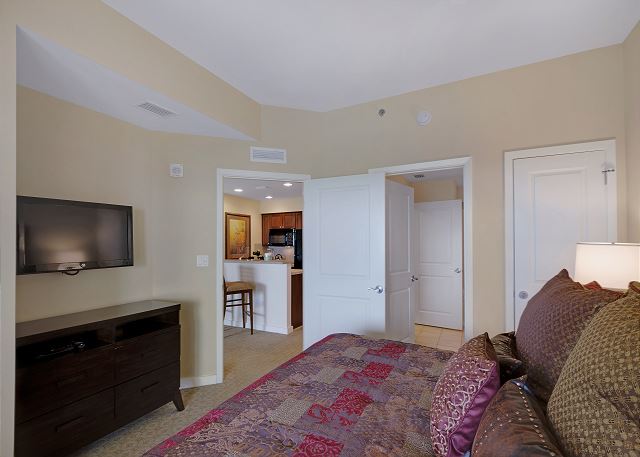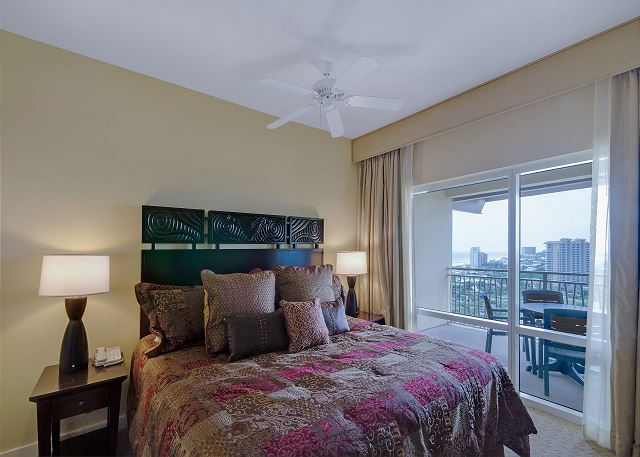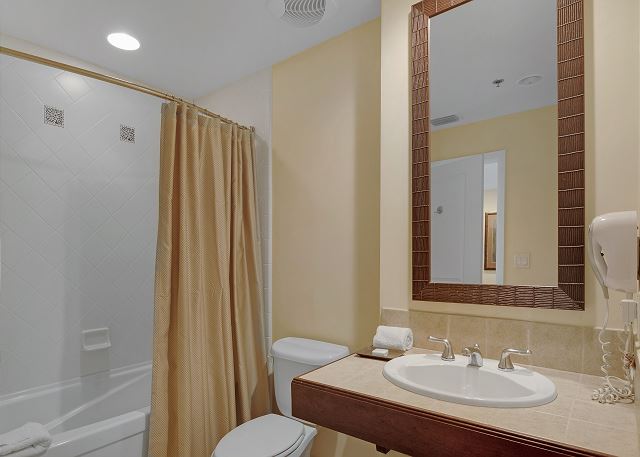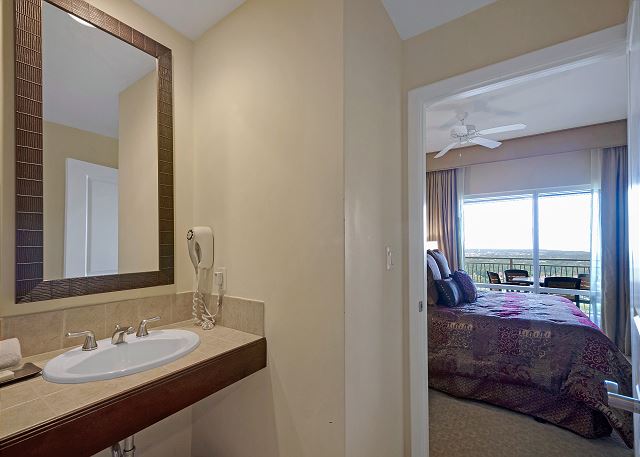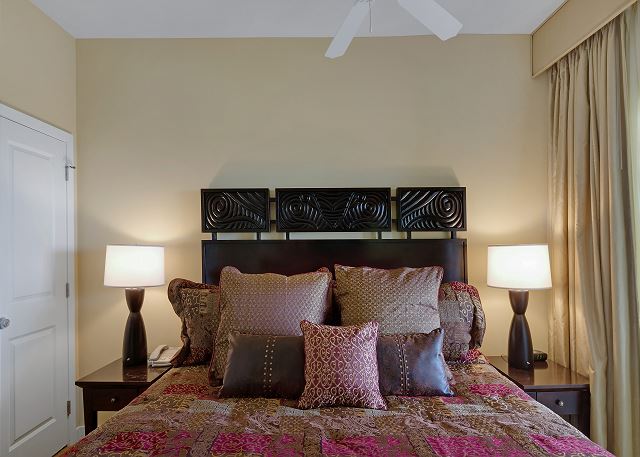 1 King | Sofa Sleeper
Neatly decorated with ease and comfort in mind, this one-bedroom condo is truly perfect for that getaway beach trip you both have been talking about for months. Refresh in style with the open concept floor plan which offers beautiful westward views from most any location in the property. The kitchen opens into the living space so you can prepare your beach sunset picnic for two while still gazing out across the Gulf and Sandestin® Golf and Beach Resort.

A special feature to this one-bedroom is its full-size kitchen. The coordinated appliances and plenty of cabinet allow you to prepare a meal or a simple snack with ease.

Now for the fun! Just steps from the elevator door is the Gulf of Mexico where the white-sand beaches and truly emerald waters await. Accessing the beach is easy so slipping down each morning for a beach walk to collect sand dollars or packing up to stay the entire day is no hassle.

Spend your afternoons by the pool which offers a large lagoon-style pool (separate children's pool) and seasonal Tiki Hut perfect for cocktail hour. The next morning bike over to the Sandestin® Tennis Center for your court time or take the shuttle to meet up for your tee-time. Golf each morning and the pool and beach each afternoon make for a great agenda! For a quick lunch, before hitting the pool, stop by the newly refreshed Market Shops.

In the evening, after your sunset picnic, take the resort's free shuttle to the Village of Baytowne Wharf where unbelievable fun awaits. Numerous shops, restaurants and great seasonal events like live music, fireworks and outdoor movies are always happening at The Village.

Complete your vacation experience with additional amenities unique to Luau, like a separate Children's Pool, Lagoon pool with waterfall, Fitness Room, an outdoor grill area, Tiki Hut and sun deck. Conveniences like gated parking, a lobby area and luggage carts are included.

Located beachside, Luau is Sandestin® Golf and Beach Resort's newest accommodation. Each condominium is elegantly appointed with modern furnishings in tropical flair. Just a stroll away from the white sand beaches and emerald green waters of the Gulf of Mexico, this retreat is a great spot for a relaxing beachside vacation.



Gated parking area with upper and lower parking garage, lobby area, luggage carts, large beautifully landscaped pool with swim under waterfall (heated at specific times of year), hot tub, children's pool, tiki hut poolside (seasonal), sun deck in both buildings (a great place to take in views of the beautiful Emerald Coast), outdoor grill area, fitness room, game room and complimentary wi-fi.

My Vacation Haven Added Fun

As a My Vacation Haven guest you will have access to Complimentary Beach Chairs, Umbrella, Boogie Board & Sand Toys (stored in the vacation rental for your use).



My Vacation Haven has partnered with several local restaurants and merchants to offer you discounts on activities, dining and more during your stay. When you book with My Vacation Haven, you'll receive a host of free coupons for discounts on everything from bike rentals to beach portraits. So, book now and enjoy more!



An Incredible Beach Vacation is Awaiting Your Arrival.

Book online now or call!

My Vacation Haven. YOUR Vacation Spot!

Additional Rental Requirements

•Must be 25 years of age or older (renter and guests) unless accompanied by guardian.

•No Smoking. Violators will be fined $750.00.

•No Pets.Violators will be charged a fine of $750. If a pet causes damage in a non-pet friendly property the Vacation Rental Damage Protection Plan is voided and you will be held responsible for the cost of any damage caused by a pet.

All information provided is deemed to be correct but is subject to change.
| Begin Date | End Date | Minimum Nights |
| --- | --- | --- |
| 2017-11-26 | 2017-12-28 | 2 |
| 2017-12-29 | 2018-01-01 | 3 |
| 2018-01-02 | 2018-03-09 | 2 |
| 2018-03-10 | 2018-03-23 | 3 |
| 2018-03-24 | 2018-04-06 | 3 |
| 2018-04-07 | 2018-05-18 | 3 |
| 2018-05-19 | 2018-06-01 | 3 |
| 2018-06-02 | 2018-06-22 | 3 |
| 2018-06-23 | 2018-06-29 | 3 |
| 2018-06-30 | 2018-07-06 | 7 |
| 2018-07-07 | 2018-07-27 | 3 |
| 2018-07-28 | 2018-08-03 | 3 |
| 2018-08-04 | 2018-08-17 | 3 |
| 2018-08-18 | 2018-09-03 | 3 |
| 2018-09-04 | 2018-09-28 | 2 |
| 2018-09-29 | 2018-10-19 | 3 |
| 2018-10-20 | 2018-11-02 | 2 |
| 2018-11-03 | 2018-11-16 | 2 |
| 2018-11-17 | 2018-11-24 | 3 |
| 2018-11-25 | 2018-12-26 | 2 |
Minimum Age Limit for Renters

Sandestin / Miramar Beach
Thank you for entering your review. The review will become available to the system shortly.
Awesome View
Rating:
Review Date: 10/28/2017
Very nice!! Everything as describe.. Disappointed the pool heater was not on. Water was really to cold to enjoy pool. Only thing that we feel should added is grab bars in the bath tub. Sides of bath tub being so high hard for someone with disabilities to get in and out of. Otherwise a great stay!!
Manager Response: 10/30/2017
Response from My Vacation Haven
Thank you for staying with us, David! It is an honor to host your vacation and we would love to host your future trips to the area!
Vispi Vacation
Rating:
Review Date: 10/04/2017
Awesome, loved every minute of it.
Manager Response: 10/10/2017
Response from My Vacation Haven
Thanks for staying with us, Michael! We are so glad you enjoyed your stay and would be honored to host your future trips to the area!
AHT Symposium 2017
Rating:
Review Date: 06/02/2017
We thoroughly enjoyed our stay at the Luau. Other than the stained carpeting the condo was very clean and comfortable
Manager Response: 06/05/2017
Response from My Vacation Haven
Thanks, Becky! We are so glad you enjoyed your visit and would be honored to host your future trips to our area!
1706 Luau I
Rating:
Review Date: 04/18/2017
Manager Response: 04/20/2017
Response from My Vacation Haven
Thanks, Mike! We hope you enjoyed your long weekend and would love to host you again!
Love it!
Rating:
Review Date: 03/29/2017
This is my 3rd time booking with My Vacation Haven. And this one was just as awesome as the other 2 we've rented. Awesome experience, everything was nice and clean. Love that they already have beach toys so we don't have to pack all our to bring down all the way from TN! Definitely will be booking again soon! The summer is just getting started!
Manager Response: 04/06/2017
Response from My Vacation Haven
Thanks, Salina! We hope to see you again soon!
Sandestin Veteran
Rating:
Review Date: 03/20/2017
We've stayed on the resort a lot of times. This was only our second time at the Luau. The unit was as pictured. Unfortunately our vacation got off to a rocky start, but the management company was very helpful. There was an rotten egg odor coming through the hot water faucet. I called the emergency number and the person really didn't know what to do. So we had to go to bed without baths and use bottle water to wash our hands. The next day Brittany made sure everything was taken care of. She sent a maintenance guy out and he took care of the problem. My son discovered a wet spot on the carpet. Again, the Plummer came to fix the leak and we were good as new. We couldn't access the owners cage for beach chairs. They immediately sent over a new set for us to use. I thank Brittany for her care and concern. She kept us informed of everything. Once that was done, we had a blast. I would stay in this unit again. The management company was quick to answer any questions or concerns we had. Thanks Brittany for your follow up.
Manager Response: 04/06/2017
Response from My Vacation Haven
Thank you for your kind words and excellent feedback, Adrian! We hate that you experienced such problems but love to hear that our team worked to resolve the situation. Please come back and stay with us soon!
Great room and view
Rating:
Review Date: 11/07/2016
Enjoyed our weekend stay. Gorgeous view and excellent accommodations.
Awesome stay!!
Rating:
Review Date: 09/30/2016
Everything about this unit was amazing. From the views, to ease of parking, shuttle services, pool access and beach accessibility. However; I did experience one minor mishap when I arrived trying to enter the main gate at the property. I provided the guard all of my information, but was told I had to visit the welcome center across the street to gain access to the property, although, stopping at the welcome center was never mentioned in my arrival instructions. When I arrived at the welcome center, I had to wait almost 30mins to be assisted. I provided the person at the front desk my name, building, room number in addition to my confirmation number, but the couldn't find my information in the system. I advised them that I did not book directly through the property and they said that was not a problem, but they still were unable to find my information. After about another 10mins or so, the guy had to call someone. What appears to be a manager or some sort said I should have received a welcome packet via US mail from you guys with a parking pass to display in my window. I said I did not receive anything other than my parking code and room number via email. She finally gave me a pass and wrote my name, property, and date of stay on it. It wasn't a big deal, but a little frustrating. After that everything was smooth sailing. The unit was nice and clean and had everything I needed in it. #7706 felt like home away from home. The night before I left, I noticed the shower wasn't draining properly. Just wanted to bring that to your attention. Whenever I visit this area again, I will definitely stay in #7706 again and book through you guys. I'm in love with this property/unit. Thanks for the experience!
Well kept condo!
Rating:
Review Date: 07/21/2016
The condo was clean and well kept! The pull out bed was not very comfy but the kids didn't seem to mind. The pool was also clean. Parking garage was not too crowded as I imagined it would be. The beach is a short walk from the condo but with 2 kids and all the essentials for the day it was quite a chore lugging everything down. I would suggest supplying a beach buggy in the beach closet. Also I would tell your renters about the Tuesday fireworks and that they can be seen from the sunset balcony
Lovely condo!
Rating:
Review Date: 07/16/2016
Beautiful condo. Great views of beach and bay. Very quiet too!
LUAU I 7706
Rating:
Review Date: 07/08/2016
Very nice unit with a beautiful view. One downside to comment on is the mattress that is in the sofa bed. Desperately needs replacing. I ended up sleeping on the sofa without opening the bed and purchased a twin blow up bed for my husband for the three nights he joined us. Other comment is regarding the elevators. This condominium really needed a dedicated service elevator as many times we were crowded on the elevator with the housekeeping staff and their carts. This was experienced during high peek hours when families were trying to check out and use carts to get belongings to their cars.Highly recommend the snorkel, dolphin and shelling tour with Destin Snorkel at Harbor Walk. Great activity for families with kids age 5 and up. Our granddaughter had the most fun and stayed in the water each time the boat tossed out the anchor. Found tons of beautiful shells and had fun with the hermit crabs we found. Staff are super nice and accommodating. Even went back on the sunset dolphin cruise on one of their different boats. Seas were pretty choppy and spent a lot of the time in the bay but were thoroughly being entertained by the staff. Captain even invited the three young kids (including our granddaughter) to come and drive the boat and honk the horn. Our favorite restaurants were: O Crepe du Soleil (a definite must stop to enjoy breakfast...or dessert for breakfast), McGuire's Irish Pub and Cantina Laredo. Must admit that several mornings we made early morning runs to The Donut Hole as well!Wonderful trip with many fond memories.From My Vacation Haven Team: Thank you for your feedback! We will pass the mattress issue to the owner of the property. Also please make sure to sign up for our beach bonus program to get discounted rates for your future stays!
Beautiful Room
Rating:
Review Date: 04/13/2016
Wonderful room. Wonderful view. BUT - there was no wifi. At All. When we looked up the available networks room 7707 and room 7705 were listed but 7706 was not. Even after using the codes provided in the email welcome package, the wifi was not active. Also the television remotes did NOT control the television. We could not turn the volume up or down using the remotes provided in the living room as well as the bedroom. We manually adjusted the volume and the on/off. From My Vacation Haven Team: Thank you for your feedback. Please keep in mind, that we do offer 24/7 customer help line for any issues that might occur during your stay. We will definitely send our maintenance team to check on WIfi and TV remotesOther than that.... wonderful!
Awesome Stay
Rating:
Review Date: 09/30/2015
First time staying in a one bedroom unit and we loved it. Very spacious and clean and will stay in this unit again. Hopefully sooner rather than later.
Wonderful Stay
Rating:
Review Date: 07/28/2015
We had a great experience with our vacation rental. The Sandestin resort is wonderful. The Luau is great. We enjoyed very much Baytown Wharf. The room we had Luau 1 7706 was well maintaned and had everything we needed
Super vacation with my Vacation Haven!
Rating:
Review Date: 05/25/2015
The Luau was fabulous and the view was wonderful. It is a million dollar view of the Gulf, the bay, and the resort. As my 85 yr old Dad said "beautiful- just beautiful!" We also saw the fireworks from our veranda, and hope to come back again soon.
Your request has been sent. We look forward to meeting all your vacation needs!