Fairways 288 - 2BR 2.5BA - (5)
Sandestin / Miramar Beach Vacation Rental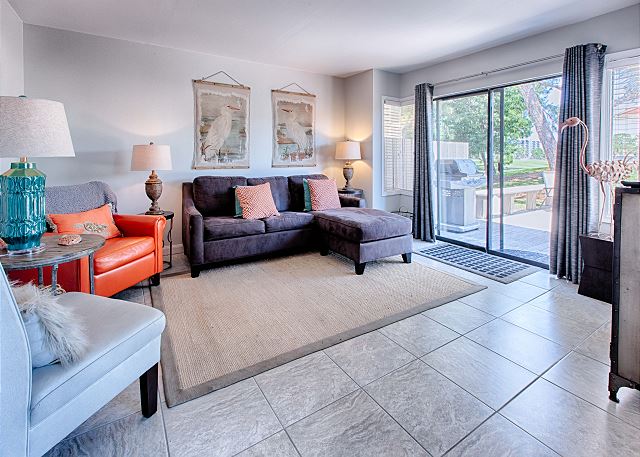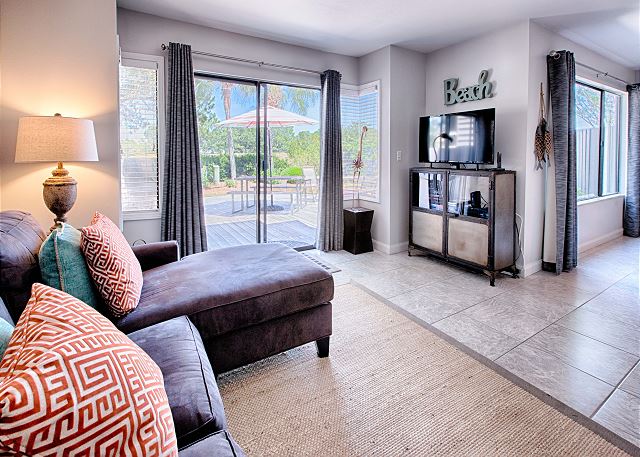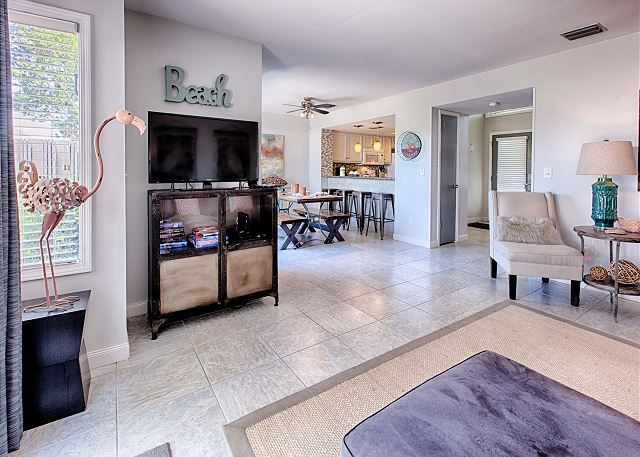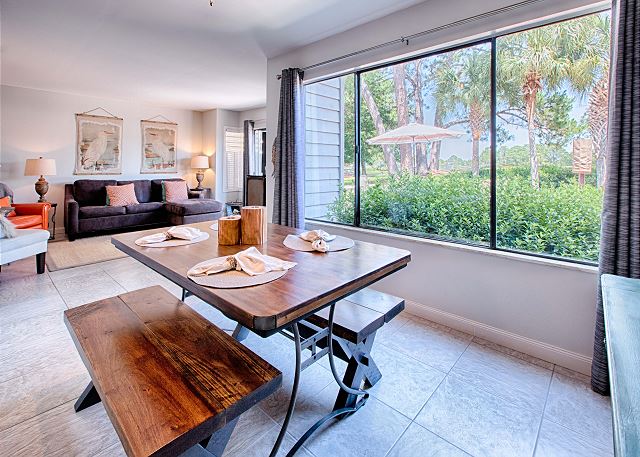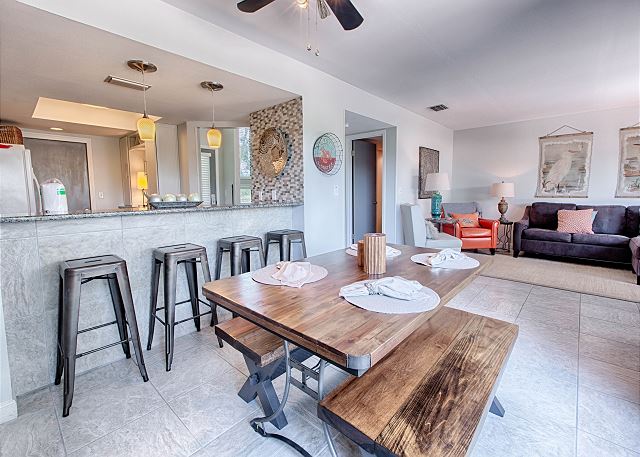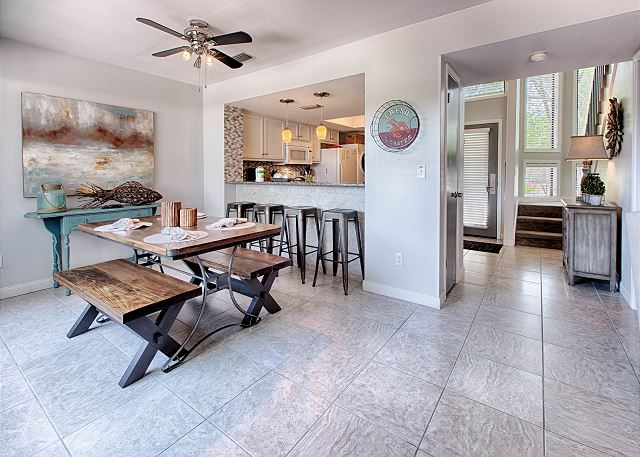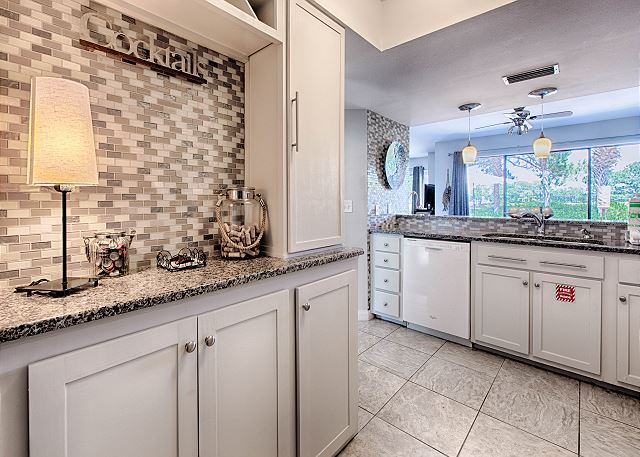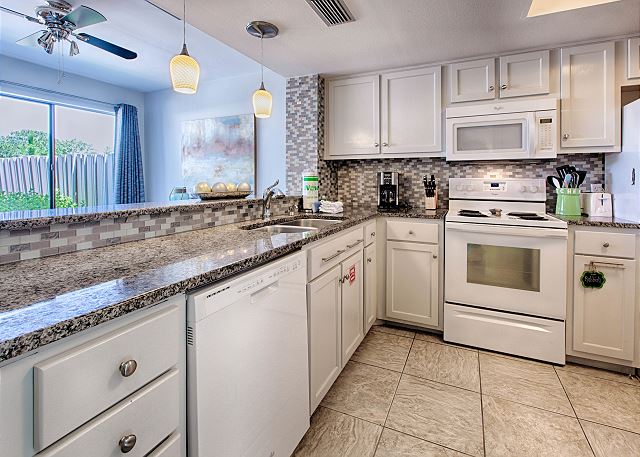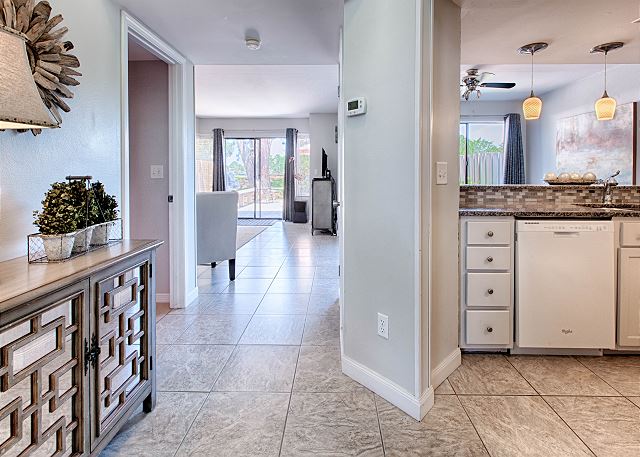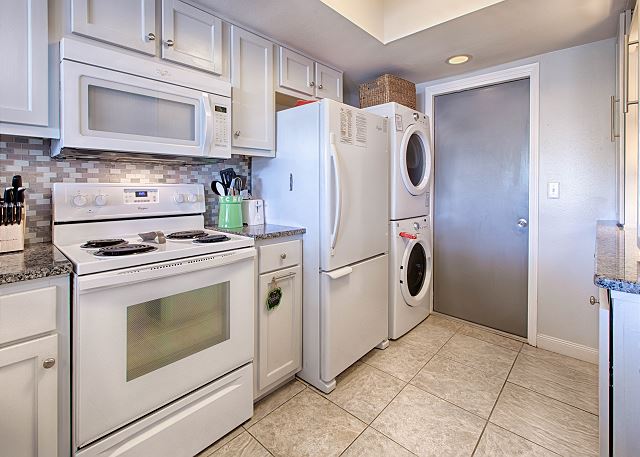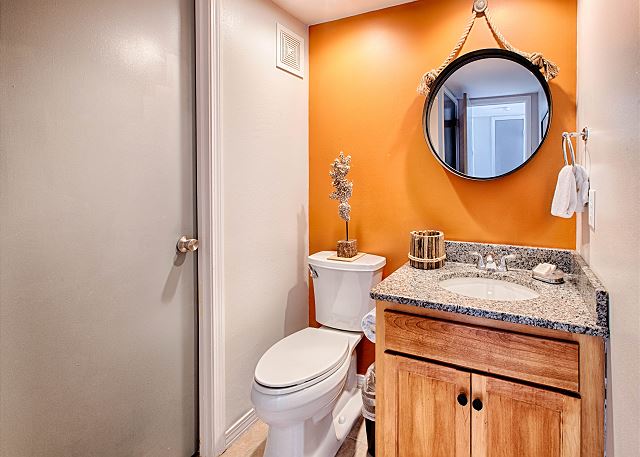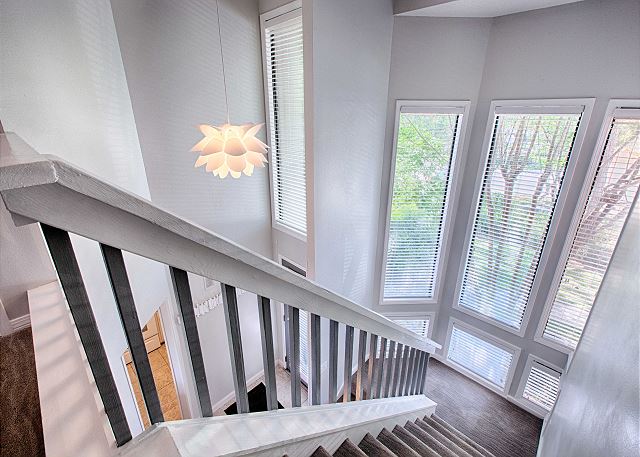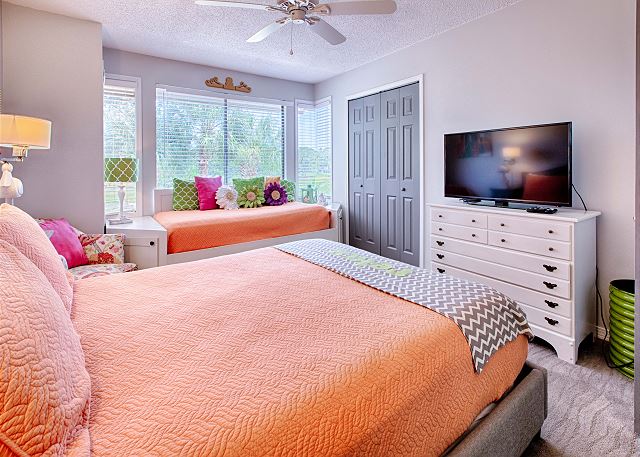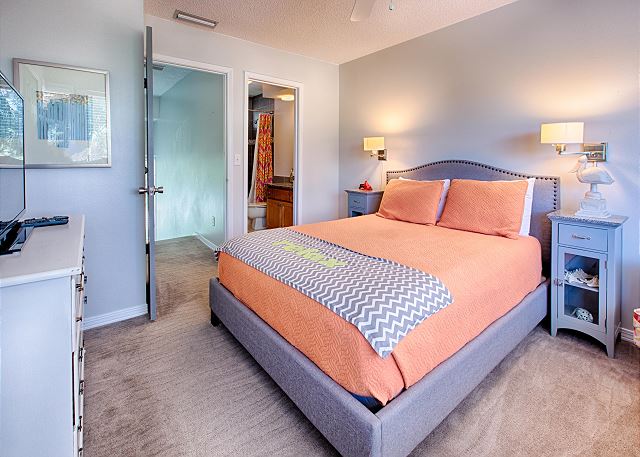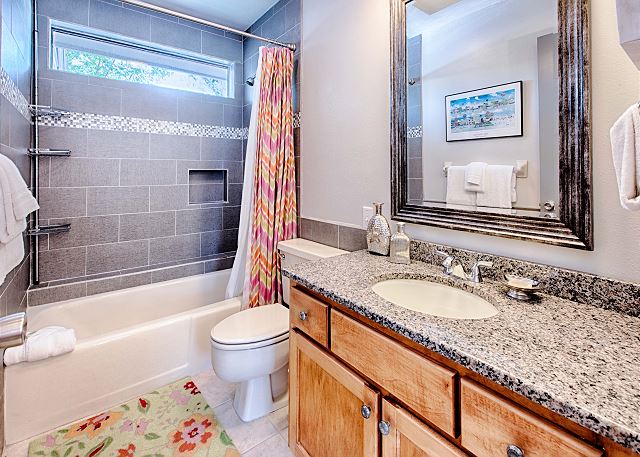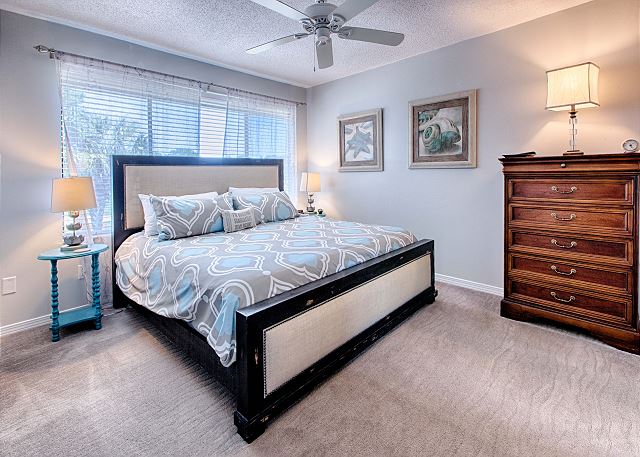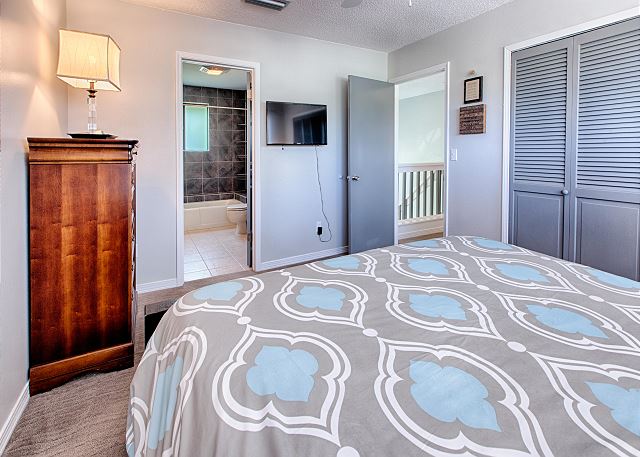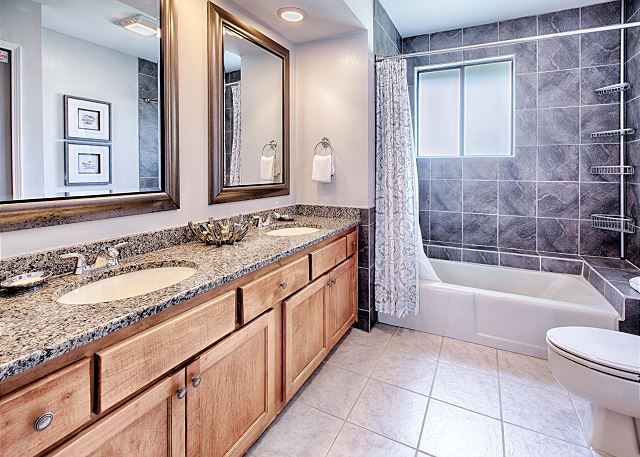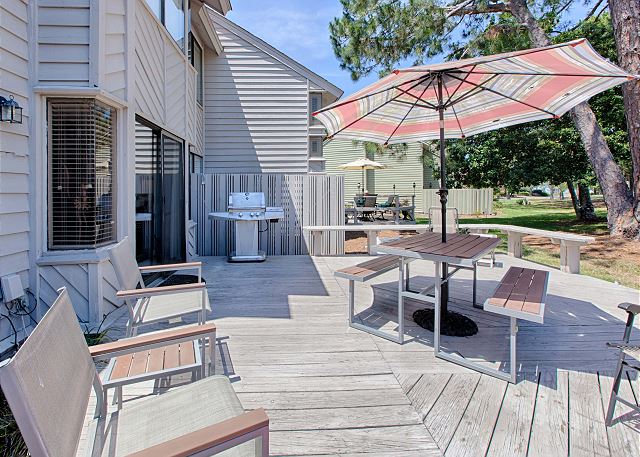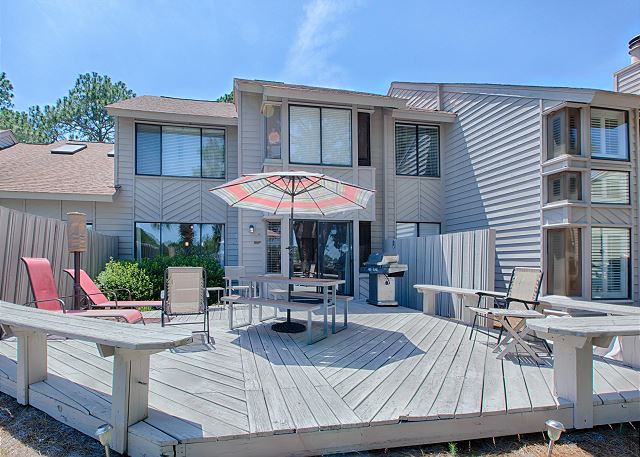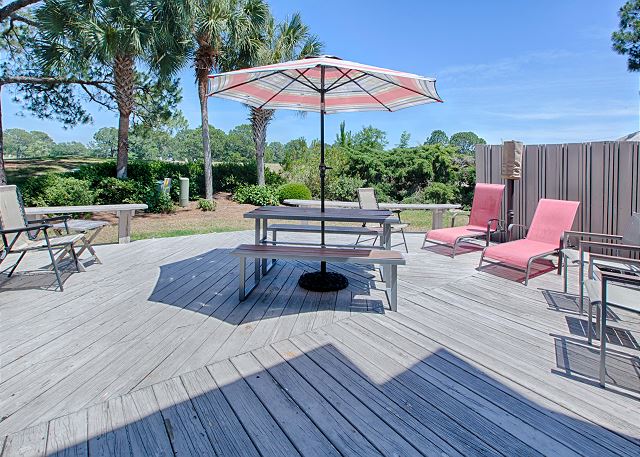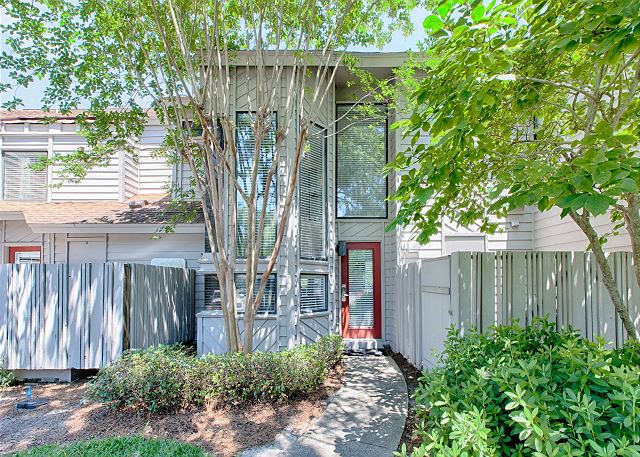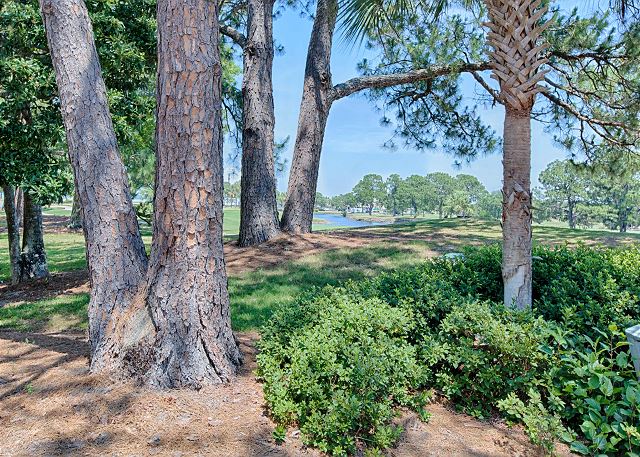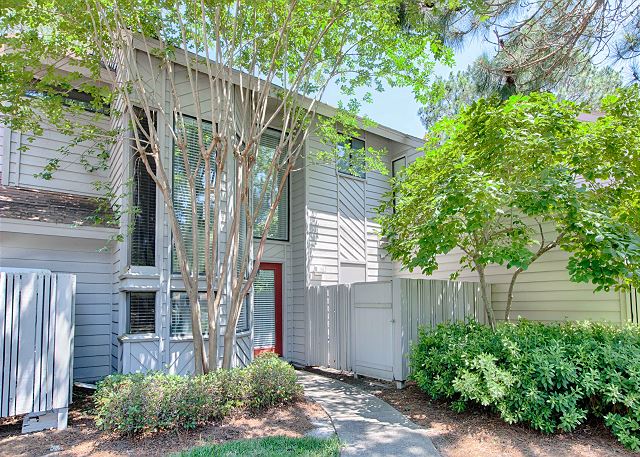 Sleeping Arrangements
1 King | 1 Queen | 1 Twin
Combine your love of the Emerald Coast and eye for design at this completely renovated and tastefully upgraded townhome located in the heart of the bayside at Sandestin® Golf and Beach Resort.

Tucked away on the Links Golf Course and surrounded by natural lakes and large pine forests this charming townhome offers a little bit of everything including a large, open concept kitchen and living area, a spacious patio and outdoor space for additional entertaining and relaxing and of course, great style and joyful pops of color. Its renovations include ceiling to floor updates including an entirely new kitchen, fully renovated bathrooms and finished with all new and updated furniture. Each of the two bedrooms offers a flat screen TV with blue ray.

Fun for all? Oh yes and then some! Everyone in your group is sure to take home a special memory from this vacation when you're just a shuttle ride away from great destinations like the Village of Baytowne Wharf where dozens of shops and restaurants await and live music and seasonal events like fireworks and outdoor movies are happening weekly. Drop off the anglers in your group at the Baytowne Marina where you can fish from a standup paddle or kayak. Send the golfers and tennis lovers to one of four courses and 16 courts. Shuttle your favorite beach bums to the property's beachside where the unbelievable emerald green coastline and sugar white sands await. There is so much to do!

Wind down with a spacious kitchen complete with new appliances, natural stone countertops and plenty of cabinet space. Wake up with coffee and your favorite bite to eat at the breakfast bar or join the early birds out on the patio. Each bedroom offers detail to make your visit the most comfortable and easy-going like the king size bed in the master, queen and twin bed in the guest bedroom and Blue Ray DVD players in each room.

Complete your vacation experience at Fairways with access to two community pools, free Wifi, front door parking and daily garbage pick-up.

Fairways is located on the bayside of the Sandestin® Golf and Beach Resort. This community has quaint two-story townhomes and single family homes with views of the Links Golf Course and some have views of the Choctawhatchee Bay.



My Vacation Haven Added Fun

As a My Vacation Haven guest you will have access to Complimentary Beach Chairs, Umbrella, Boogie Board & Sand Toys (stored in the vacation rental for your use).



My Vacation Haven has partnered with several local restaurants and merchants to offer you discounts on activities, dining and more during your stay. When you book with My Vacation Haven, you'll receive a host of free coupons for discounts on everything from bike rentals to beach portraits. So, book now and enjoy more!



An Incredible Beach Vacation is Awaiting Your Arrival.

Book online now or call!

My Vacation Haven. YOUR Vacation Spot!

Additional Rental Requirements

Must be 25 years of age or older (renter and guests) unless accompanied by guardian.

No Smoking. Violators will be fined $750.00.

No Pets. Violators will be charged a fine of $750. If a pet causes damage in a non-pet friendly property the Vacation Rental Damage Protection Plan is voided and you will be held responsible for the cost of any damage caused by a pet.

All information provided is deemed to be correct but is subject to change.
| Begin Date | End Date | Minimum Nights |
| --- | --- | --- |
| 2017-08-05 | 2017-08-18 | 3 |
| 2017-08-19 | 2017-09-03 | 3 |
| 2017-09-04 | 2017-09-29 | 3 |
| 2017-09-30 | 2017-10-20 | 3 |
| 2017-10-21 | 2017-11-03 | 3 |
| 2017-11-04 | 2017-11-17 | 3 |
| 2017-11-18 | 2017-11-25 | 3 |
| 2017-11-26 | 2017-12-28 | 3 |
| 2017-12-29 | 2018-01-01 | 3 |
| 2018-01-02 | 2018-03-09 | 3 |
| 2018-03-10 | 2018-03-23 | 3 |
| 2018-03-24 | 2018-04-06 | 3 |
| 2018-04-07 | 2018-05-18 | 3 |
| 2018-05-19 | 2018-06-01 | 3 |
| 2018-06-02 | 2018-06-22 | 3 |
| 2018-06-23 | 2018-06-29 | 3 |
| 2018-06-30 | 2018-07-06 | 3 |
| 2018-07-07 | 2018-07-27 | 3 |
| 2018-07-28 | 2018-08-03 | 3 |
| 2018-08-04 | 2018-08-17 | 3 |
Minimum Age Limit for Renters

Sandestin / Miramar Beach
Thank you for entering your review. The review will become available to the system shortly.
Sandestin Vacation July 2017
Rating:
Review Date: 08/08/2017
I had been looking forward to a Florida vacation with my Sister's family and rented this unit 4 doors away from hers. However, I do have some complaints. The major complaint was when I went to go to bed the first night. The comforter in the master bedroom had blood at the top where the pillow is and also more down about 8 inches. Not just a little either... this should have been noticed by the housekeeping staff when they changed the bed. I removed the comforter and put it by the front door. I called Vacation Haven immediately the next morning asking for them to come and get the comforter and bring me a new one. They said they would but by 5:30PM and waiting that evening so no one would come in while I was in the shower no one had showed up even after they said they were on the way. The next day I called to complain again they called me back and said someone had brought a new one. I said the comforter is still at the front door and I was tired looking at the blood. Come to find out someone brought a new one and put it in an upstairs hall closet and did not take the old one. It took almost 30 hours and 4 phone calls to get this resolved and only apologies from the staff taking the phone calls.
Also, I found a dirty coffee mug with coffee stains in the cabinet as if it was clean.
The bed in the master bedroom backs up to the window on the golf course side. If you are a light sleeper be prepared to be awakened at 6AM as the maintenance crew grooms the golf course.
The unit is nicely furnished and in an overall quiet neighborhood.
SOS...we need TP!
Rating:
Review Date: 06/30/2017
We loved the home. It was beautiful, clean and quite. We stayed 5 days, 2 adults and 3 children. The home did not have enough toilet paper, trash bags or laundry detergent. This is the 1st time staying at a condo I was only give 2 trash bags and 1 roll of toilet paper per bathroom.
Manager Response: 07/18/2017
Response from My Vacation Haven
Thanks, Misty! We are so glad you enjoyed your stay and would be honored to host your next trip to the area!
Very Clean and Comfortable
Rating:
Review Date: 06/14/2017
This unit was found to be beautiful decorated and clean. It was conveniently located. We enjoyed the outside deck and grilling area with comfortable outdoor furniture. I would definitely recommend this rental.
Manager Response: 06/21/2017
Response from My Vacation Haven
Thanks, Emily! We are so glad you enjoyed your stay and would be honored to host your future trips to the area! Come back to see us soon!
Fabulous Fairways
Rating:
Review Date: 03/19/2017
ALL was good with this unit! CLEAN! Excellently equipped with everything we needed. Very light. Nicely decorated. Enjoyed the large deck. Would rent this again. Very courteous to give us a $25 gift card to Mitchell's. Great restaurant on all counts.
Closet door didn't work. Patio screen door broken. Poor toaster.
Location Location Location!
Rating:
Review Date: 07/05/2016
When originally planning our vacation for the Destin area we wanted to stay beachside, then changed our minds after seeing how prices skyrocket during peak season. That's when we found this awesome unit.The unit gave our family of four everything we needed. It is equipped with a full kitchen, washer and dryer and my favorite was a nice big patio out back with a gas grill. We were really impressed with how clean the unit was upon arrival. From the kitchen to the bathrooms everything was sparkling. The Sandestin Resort provided us with many reasons not leave the resort site. The beach was not far away. I was able to get a round of golf in at the Links Course (which was right outside the back door), my 5-year-old daughter participated in the red-ball tennis camp two days, and Baytown Wharf was a lot of fun. We were also a short walk away from the community pool and seeing some amazing sunsets on the bay. Our only complaint was not the unit itself but the tram service the resort provides. One of the reasons we chose this unit was there is a tram stop right outside the door. Unfortunately early in our stay their frequency to this particular stop was inconsistent. Luckily some of the nice locals offered to take us to the beach when they saw we were waiting for while. Later in the week we discovered a app through the resort site that provided a live map of where the trams are so we could time when to go wait at the stop.
Perfect Stay
Rating:
Review Date: 06/22/2016
We LOVED this condo. I was a perfect set up, very attractive, comfortable, great size and nice location. There was lots of space to store our things and they had plenty of beach equipment for us to use so we didn't have to buy any while in Sandestin or pack it in our car. The kitchen was very well stocked and nicely updated. We would stay here again for sure! The pool was a 5 minute walk away. It was very quiet and felt very safe. The extra twin bed in one of the bedrooms worked out perfectly for our daughter to sleep in. My Vacation Haven was easy to work with and easy to get ahold of.
Rating:
Review Date: 05/01/2016
We started off rocky but the staff was wonderful and tried to help fix and accommodate us in any way they could, they were helpful, available and prompt. We loved the property we stayed on, it was up to date and the view was gorgeous!
Charming Home Full of Amenities
Rating:
Review Date: 09/21/2015
Thank you for sharing your charming home with us. We loved the perks provided such as books, movies, great beach chairs, WiFi, cable and the wine fridge. Thanks also for stocking the home with a few of the basics to get us by for a week. The location was quiet, and beautiful. We even made new friends by helping many a golfer find their balls in the nearby sand trap. We would definitely come back to your home.
Bayside Fairways 288 (S) - 2BR 2.5BA - Sleeps 5
Rating:
Review Date: 10/14/2014
My family and I enjoyed this rental that acccomodated the 5 of us. No wait time to check in or out. The Condo is 2 story which my kids enjoy going up and down the stairs. Hubby liked it was sitting nearby the golf course. Everything inside is contemporary living and glad it was updated and clean. We appreciate the use of their storage items when we head to the beach or pool. We enjoyed our stay and will be coming back.
Your request has been sent. We look forward to meeting all your vacation needs!