Beachside Two 4286 - flr8 - 3BR 2BA - (6)
Sandestin / Miramar Beach Vacation Rental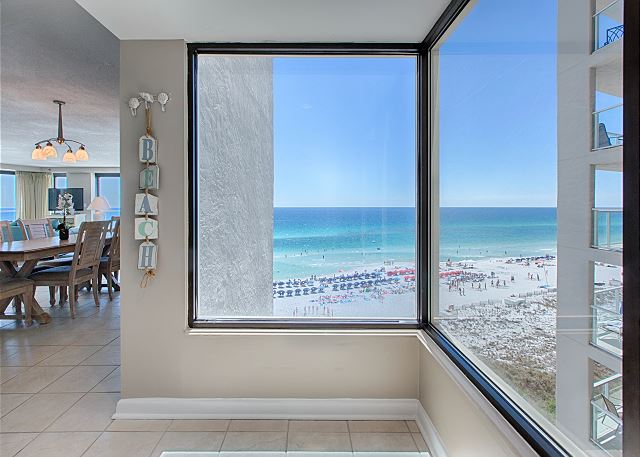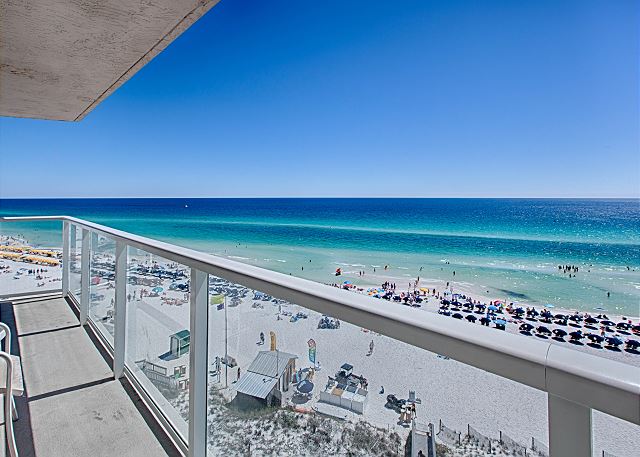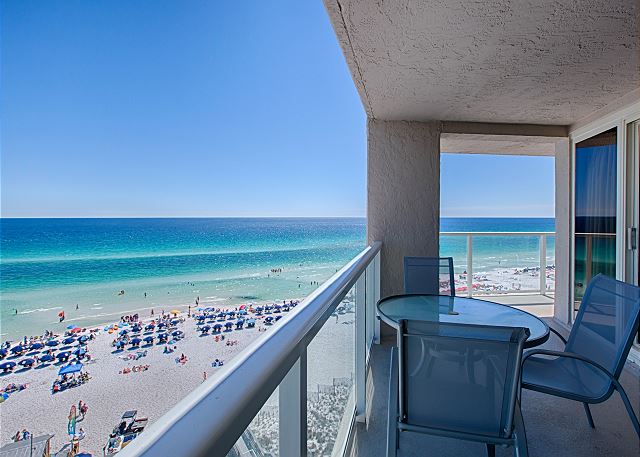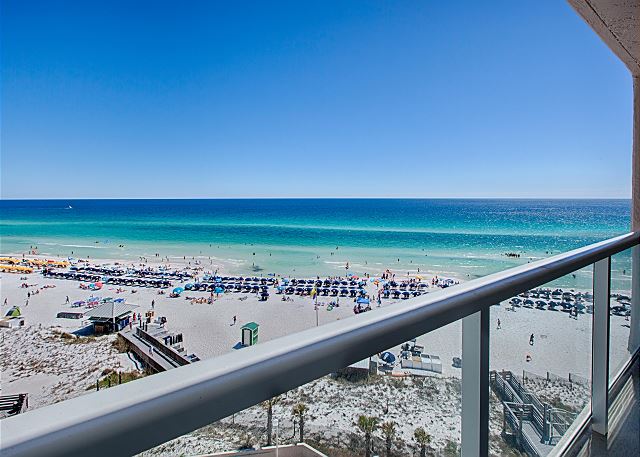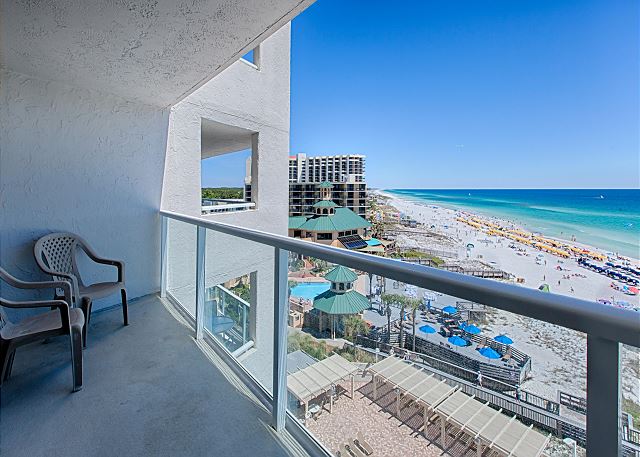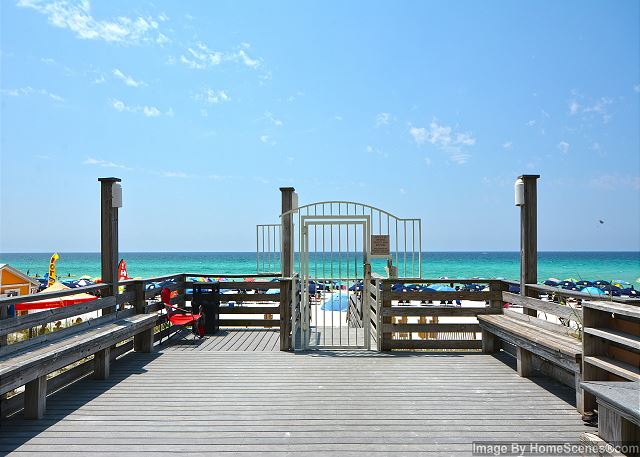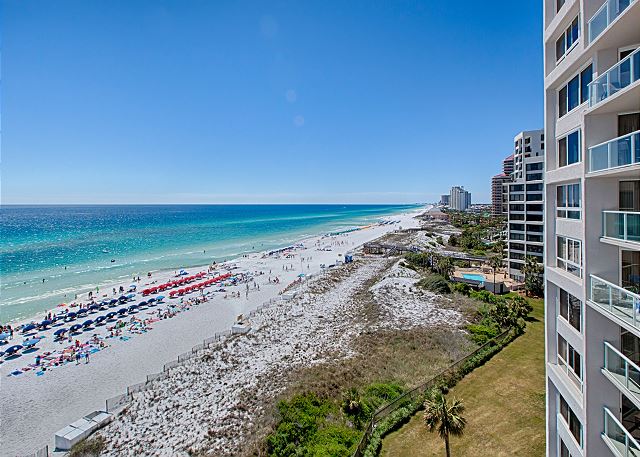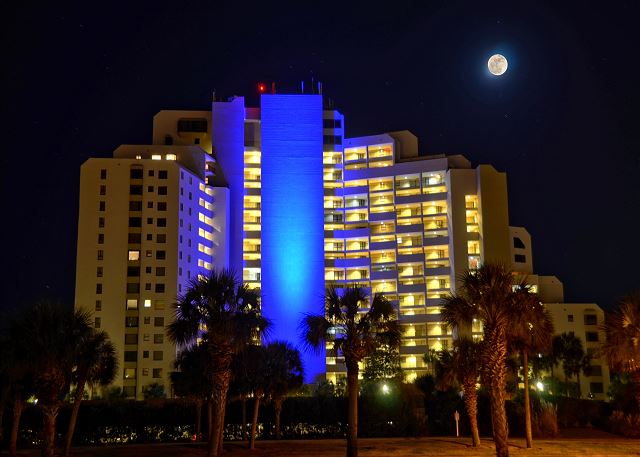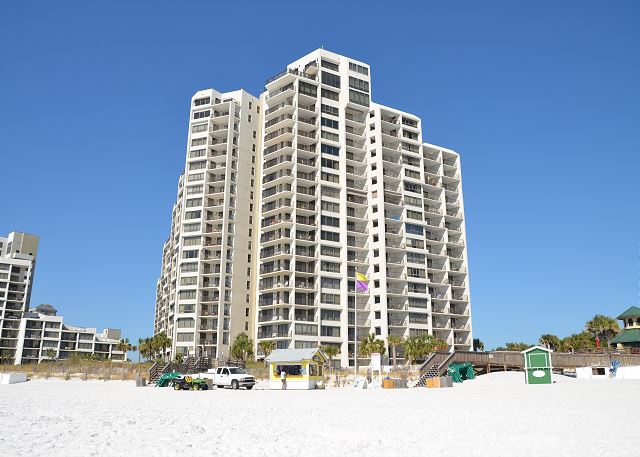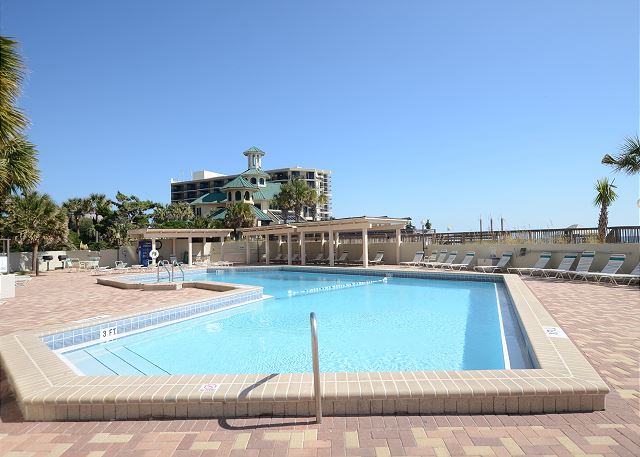 Sleeping Arrangements
1 King | 1 Queen | 2 Twins
If beachfront bliss is what you are looking for, this is the condo for you. With views from Panama City to Destin on a clear day, this condo's vistas are truly spectacular. And the view is just the beginning. The three-bedroom, two-bath condo offers spacious living including an updated kitchen, large wraparound balcony off of the living and dining areas and an extra large master bedroom with private balcony and bathroom.

With room to sleep six, this is a wonderful place for a family to come together and enjoy the sights and sounds of the beach. The comfortable living and dining area offer the perfect refuge after a busy day of golf, the beach or any of the many other activities that are available at Sandestin® Golf and Beach Resort. Located just steps from the majestic Gulf and sparkling sand, this condo is the perfect way for you and your family to have fun in the sun.

Beachside Two is located directly on the sugar-white sand of the Gulf of Mexico within the gated Sandestin® Golf and Beach Resort community. The multi-level condominium building is situated adjacent to the popular Elephant Walk Restaurant.

Spacious lobby, gated upper and covered parking area, gated beach access, three elevators, luggage carts, large heated pool, grilling area poolside, fitness equipment, community lounge, ice machine, trash chutes on every floor and complimentary wi-fi. During Peak Season guests are required to wear a provided pool bracelet to use the pool.



My Vacation Haven Added Fun

As a My Vacation Haven guest you will have access to Complimentary Beach Chairs, Umbrella, Boogie Board & Sand Toys (stored in the vacation rental for your use).



My Vacation Haven has partnered with several local restaurants and merchants to offer you discounts on activities, dining and more during your stay. When you book with My Vacation Haven, you'll receive a host of free coupons for discounts on everything from bike rentals to beach portraits. So, book now and enjoy more!



An Incredible Beach Vacation is Awaiting Your Arrival.

Book online now or call!

My Vacation Haven. YOUR Vacation Spot!

Additional Rental Requirements

Must be 25 years of age or older (renter and guests) unless accompanied by guardian.

No Smoking. Violators will be fined $750.00.

No Pets. Violators will be charged a fine of $750. If a pet causes damage in a non-pet friendly property the Vacation Rental Damage Protection Plan is voided and you will be held responsible for the cost of any damage caused by a pet.

All information provided is deemed to be correct but is subject to change.
| Begin Date | End Date | Minimum Nights |
| --- | --- | --- |
| 2017-11-26 | 2017-12-28 | 3 |
| 2017-12-29 | 2018-01-01 | 3 |
| 2018-01-02 | 2018-03-09 | 3 |
| 2018-03-10 | 2018-03-23 | 3 |
| 2018-03-24 | 2018-04-06 | 3 |
| 2018-04-07 | 2018-05-18 | 3 |
| 2018-05-19 | 2018-06-01 | 3 |
| 2018-06-02 | 2018-06-22 | 3 |
| 2018-06-23 | 2018-06-29 | 3 |
| 2018-06-30 | 2018-07-06 | 7 |
| 2018-07-07 | 2018-07-27 | 3 |
| 2018-07-28 | 2018-08-03 | 3 |
| 2018-08-04 | 2018-08-17 | 3 |
| 2018-08-18 | 2018-09-03 | 3 |
| 2018-09-04 | 2018-09-28 | 3 |
| 2018-09-29 | 2018-10-19 | 3 |
| 2018-10-20 | 2018-11-02 | 3 |
| 2018-11-03 | 2018-11-16 | 3 |
| 2018-11-17 | 2018-11-24 | 3 |
| 2018-11-25 | 2018-12-26 | 3 |
Minimum Age Limit for Renters

Sandestin / Miramar Beach
Thank you for entering your review. The review will become available to the system shortly.
A girls getaway from work!
Rating:
Review Date: 07/25/2017
Overall great trip. Beautiful beach and wonderful beach staff!! However, I believe a few things could improve. Only one iron in a 3 bedroom condo and it was broken (leaked all the water out), the lent screen in the dryer is broken therefore allowing lent to reach the back of the dryer that looked as though it hadn't been clean in a long time....took hours to dry clothes. This could also be a fire hazard. Also, the AC vents were extremely dirty.
Manager Response: 07/31/2017
Response from My Vacation Haven
Thanks, Candice we are so glad you enjoyed your stay. It was an honor to host you and we would be honored to host your future trips to the area!
San Destin Condo
Rating:
Review Date: 07/07/2017
Manager Response: 07/18/2017
Response from My Vacation Haven
Thanks, Stacey! We are so glad you enjoyed your stay and would be honored to host your next trip to the area!
Impressive property and management company
Rating:
Review Date: 04/18/2017
Family of 4 simply loved Beachside Two 4286. Tons of room and very comfortable all around. Internet, TV cable, and everything else worked just fine. Had virtually no phone contact with My Vacation Haven folks, but none was necessary as materials they provided, and iPhone app gave us access to everything we needed to know - parking code, room code, etc. (and nice not needing room keys to come and go). Views were truly amazing - pretty much 270 degrees around, with dolphins out in front of us a few mornings. Might throw in some coffee filters and a few other supplies, but we just stocked up at Publix the first day and all was fine. Highly, highly recommended!!
Manager Response: 04/19/2017
Response from My Vacation Haven
Thanks, Michael! We are so glad you enjoyed your stay and our app! We would love to host you for future stays! Come back to see us, soon!
Winter getaway
Rating:
Review Date: 01/17/2017
Love coming to Destin and staying in beachside property. The view of the ocean is so beautiful and relaxing.
Manager Response: 02/06/2017
Response from My Vacation Haven
Thank You! We are honored to host you and hope you stay with us for future vacations!
Fantastic Accomodations
Rating:
Review Date: 10/23/2015
My combined family had the most restful, fabulous time at this accommodation. Its proximity to everything we love to do was perfect. The views from the beach side were breathtaking and we discovered a whole life on the beach versus staying on the golf course side. We enjoyed the Beach House, AJ's, Back Porch, Donut Hole, Another Broken Egg and many more. We beached it everyday except for two days of golf. The rental process was extremely easy and housekeeping was very efficient. We will be coming back next year just as soon as we get the school calendar.
Family
Rating:
Review Date: 10/03/2015
Ok guys, I read reviews but hardly leave any. Mainly, because I have the worst luck in the world. I always get screwed somehow. However, this vacation spot is awesome. I am the worlds worst at seeing the negative in everything, and the ONLY negative I can say is, we didn't have enough toilet paper. Seriously great unit. The beach is right there. I mean right there. The view is breathtaking. The price is good also. I am so impressed that I will use this spot again for sure. We had "the best vacation so far" says my high maintenance wife.
The View!!!!
Rating:
Review Date: 07/04/2015
Incredible! Great location and the wrap around porch was awesome! Rooms were great and tons of room to spread out. We will def stay again! Thank you for sharing!
Beachside 2 - 4286
Rating:
Review Date: 06/09/2015
The accommodations were great! My family and i were very comfortable in the unit and had great access to the beach and all of the amenities Destin had to offer. No complaints about the unit at all. During our stay there was some construction going on where the workers were going to begin work on our balcony which would have prohibited us from using the balcony during our stay. I called my vacation haven and they handled the problem immediately - GREAT CUSTOMER SERVICE!
Love our home away from home
Rating:
Review Date: 03/16/2015
We winter in Sandestin and love the view from our condo. The dining & shopping are also great. We have rented from My Vacation Haven and have had good experiences. Love that they have room codes, no keys to mess with. The gift card to a restaurant is also very nice, & if you ever have a maintenance issue, David is great to come fix it.
Your request has been sent. We look forward to meeting all your vacation needs!